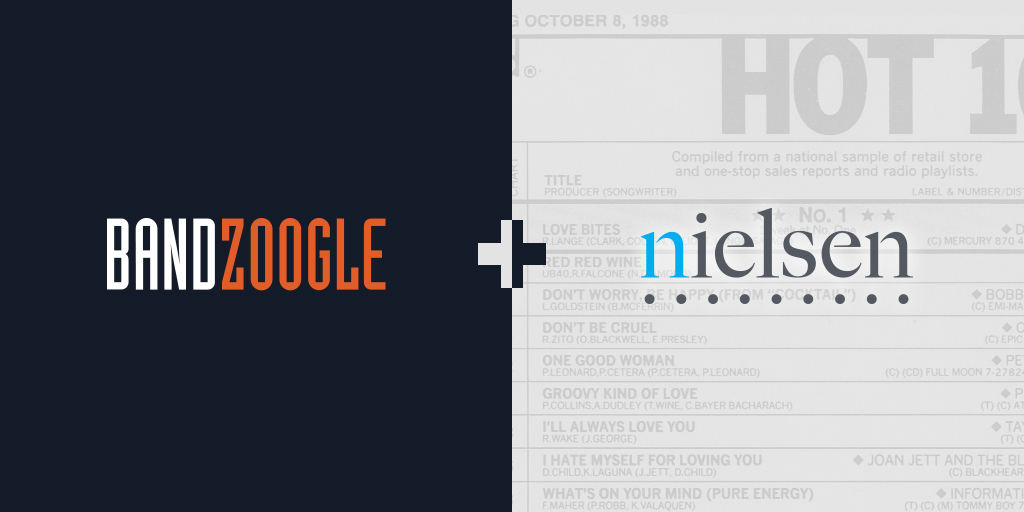 Great news: music sales through Bandzoogle websites are now reported to Luminate (formerly SoundScan), the company that powers the Billboard charts. That means website sales will give you a chance at charting, which can generate buzz for your career and get media and industry attention.  
Having Luminate data for your sales can also help your career in other ways, like in negotiating with record labels, agents, managers, and for sponsorships. Armed with your social media numbers, mailing list numbers, and sales data, you can put yourself in a position to get a better deal.
For our Canadian members, Luminate data can also help you with applications for grants like FACTOR and Radio Starmaker.
And of course, when you sell music using our Music & Store features, you get to keep 100% of your sales! ($36 million and counting).
Luminate reporting is another feature for our Pro members. The Pro plan includes other great stuff like inventory tracking, album pre-orders, selling PDFs and videos, sale pricing, and creating unlimited download codes.
How to make your music eligible for Luminate (formerly SoundScan) reporting
To start reporting your sales to Luminate, you must include the UPC code for each album, and ISRC code for each track within the Music feature (more info about ISRC codes here). You'll find these fields in the "edit" form for tracks and albums.
Bandzoogle doesn't supply UPC and ISRC codes, but there are several easy ways to get them. In fact, there's a very good chance that you already have them. For example, if your music is being distributed digitally by an aggregator, you've already been given UPC codes for your albums and ISRC codes for your songs.
If you do not have your music distributed through an aggregator, but would like to submit your sales to Luminate, you'll need to purchase UPC and ISRC codes. It's an easy process, and you pay per album for UPC codes, and per track for ISRC codes, plus a small registration fee: www.isrc.net/order-form.php
To have physical CD sales reported to Luminate, you have to associate the CD in the Store feature with a digital album, then the CD sales will be reported.
To qualify for Luminate reporting, albums must be sold for a minimum of $3.49 USD, and digital tracks for a minimum of $0.39.  
We submit US and Canadian sales reports to Luminate daily.
If you have any questions about Luminate reporting, read more about How to get ISRC codes and report your music sales to Luminate, or click on the Help tab through your Control Panel to chat with our Support team!
Make more money as a musician! Keep 100% of your revenues when you sell music, merch, & tickets through your website. Sign up with Bandzoogle now.
Why not share this with your friends?
Build a stunning band website and store in minutes
Promote your music on your own unique website.
Sell music & merch directly to your fans. Keep 100%.
Grow your fan base with built-in marketing tools.