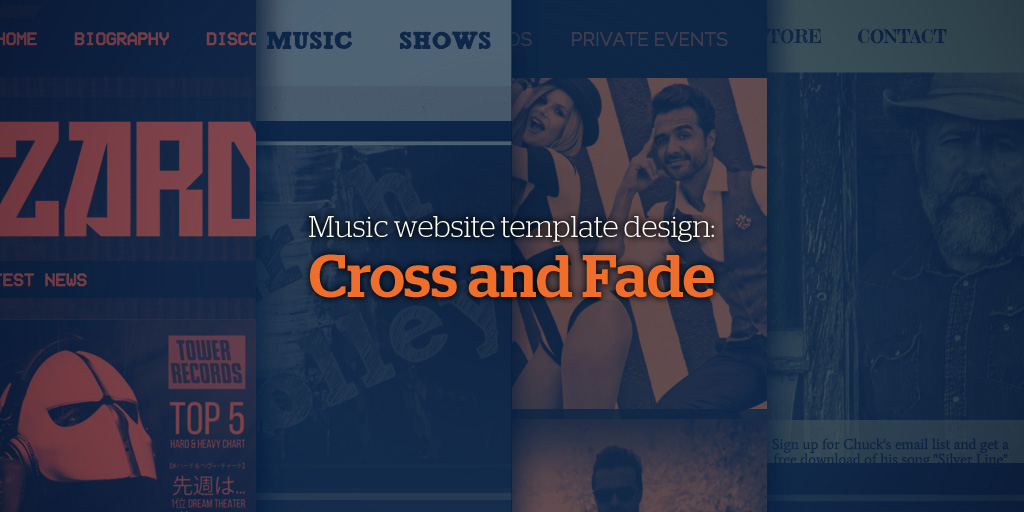 Looking to update your website's design? The sleek Cross and Fade theme features an area for a logo or text, plus a large background area for an image. It adapts to display nicely on mobile devices, and works well for a band or musician of any genre. Let's take a look!
Begin with the Background Image
With Cross and Fade, abstract images, landscapes, or instruments work well in the background. If you prefer to use a hi-res promo shot for your background, we've also got lots of website templates where you can do just that!
Choose a large image as your background, and your content will scroll over it. This is a great way to tie in your album artwork, and create cohesive branding with your design.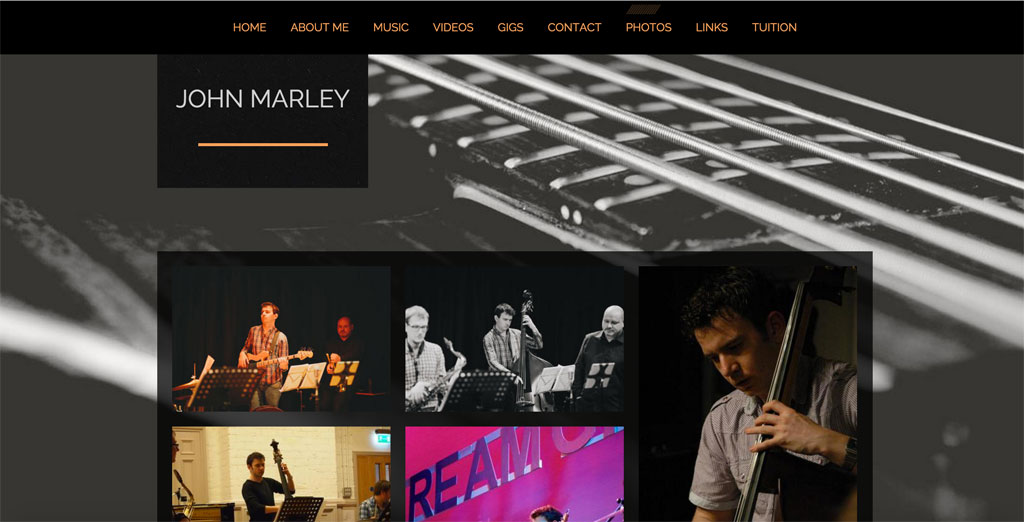 Sharing the Love with social media icons
This website template features the option to place site-wide social media icons at the top of the page. While your website should be your main point of contact, tying in your Facebook, Twitter and Instagram icons gives fans another way to follow you.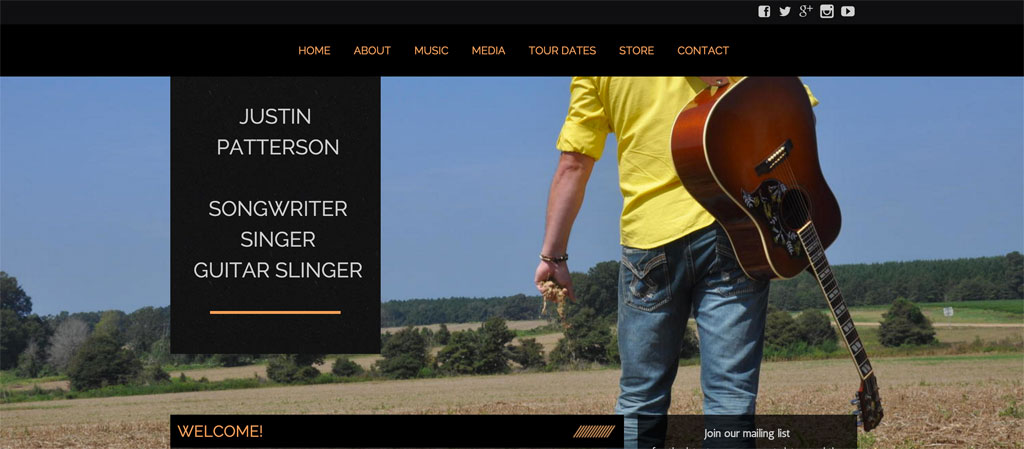 Notable Menu
You can add as many or as few menu items as you'd like, which correspond to each page of your website. With Cross and Fade, the page that your website visitor is on will show at the top with a highlight.
Designed with Mobile in Mind
This theme is fully responsive, and will adapt to mobile devices like smartphones and tablets. This means your website name will show at the top, and the text will be larger for easier reading on a small screen. Your music players are also the perfect size for clicking to listen on mobile!
Sleek background slideshow
A slideshow background works well with this theme since it lends itself nicely to any large image. Using a few rotating, abstract images creates a memorable effect for a DJ website.
Bandzoogle lets you create a flexible and mobile ready website that's easy to update. Try Bandzoogle free now!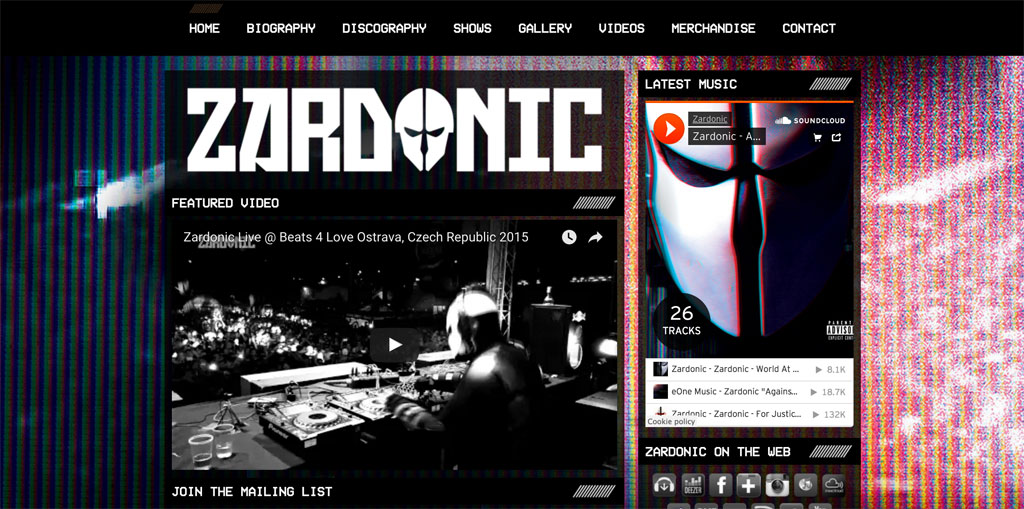 Clear content area
This theme has a semi-transparent background. This gives you a lot of range in adding content, and works well for a bilingual website. It's a good choice if you plan to add a lot of text, a blog with news and images, or many features on the same page.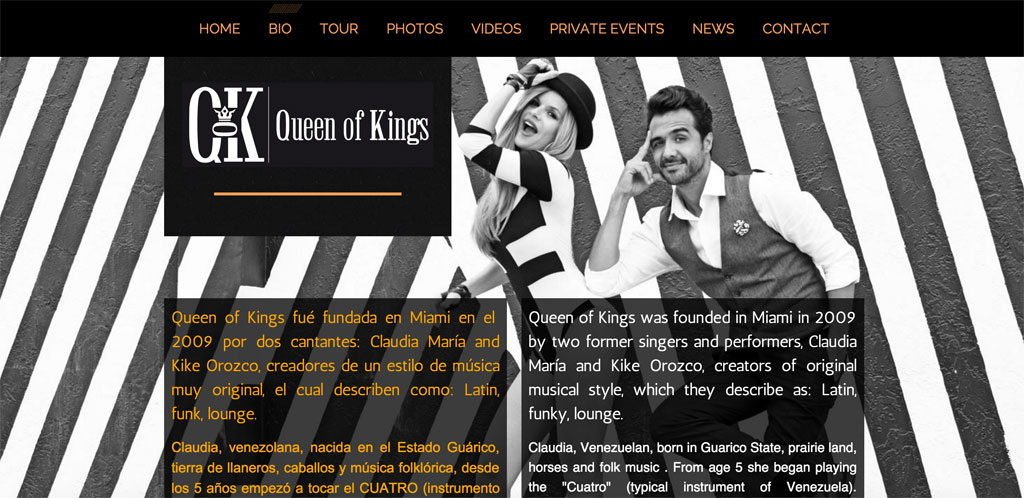 Great for Cover Band websites!
This theme works well for a cover band that can get the party started. With the option to include background images, or a slideshow, this gives some movement to the page. With a fun vibe going on in the background, the content area is easy to read. So your event calendar and song list will be easy to scan.
[How to Build a Website for your Cover Band]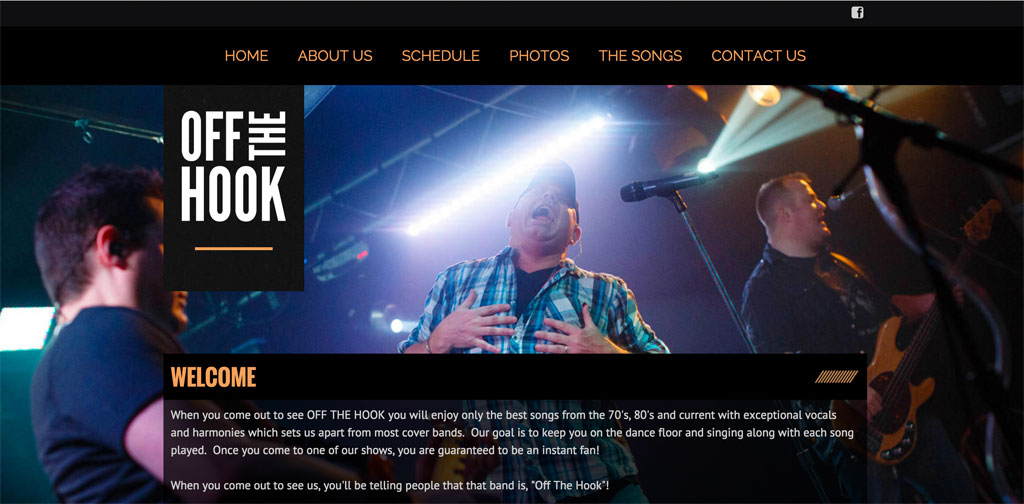 Try the template's White variation
Although the sleek black version of this website theme is popular, you can also try the light version, with white in the content area background. This might suit a folk band, beats producer, music ministry, or jazz trio a little better.
The semi-transparent content area makes your text stand out against the background area. Adding feature titles, and columns also breaks up text chunks nicely, and makes your content easy to take in at first glance.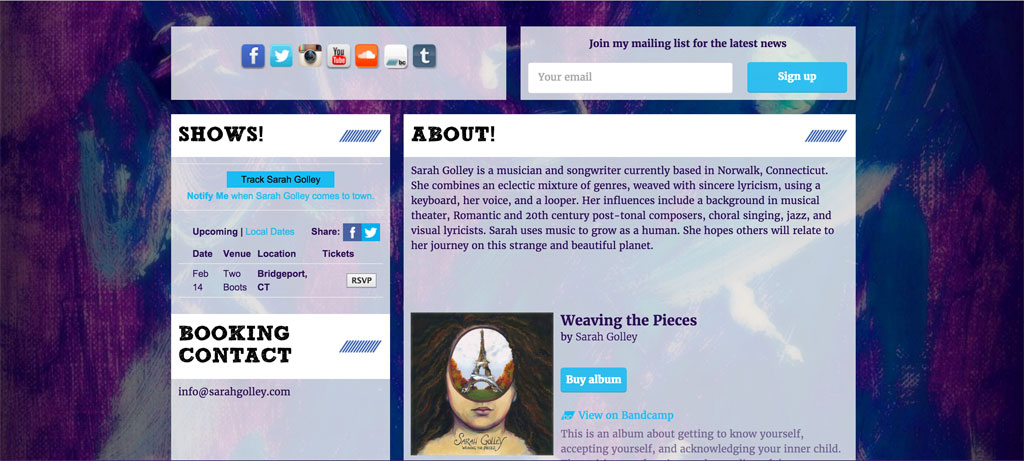 Cross and fade is a versatile musician website template for bands ranging in size, and works for many genres of music. It also works well for music studios, record labels, and more! Have fun working on your website with Cross and Fade.
Want even more template options? Check out our top 16 website templates for musicians and bands
Why not share this with your friends?
Build a stunning band website and store in minutes
Promote your music on your own unique website.
Sell music & merch directly to your fans. Keep 100%.
Grow your fan base with built-in marketing tools.