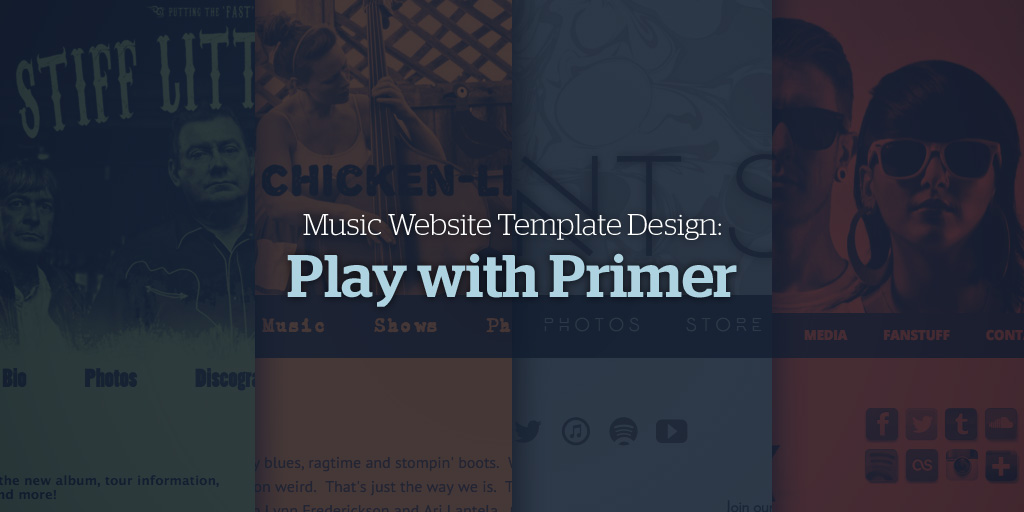 You work hard on your music. So you'll want to choose a theme for your website that will showcase your band online in an interesting, visual way that will help attract new fans.
Primer is an excellent choice for a website template for any band or artist, from an indie-folk duo to a punk-rock band. With a prominent menu, and a wide space at the top for an image, it's a modern, mobile-ready website theme that anyone can use.
Meet the Band
This theme is perfect to showcase a full group, whether you play reggae music or you're part of a choir. The large space at the top has plenty of room, and you can add a different header image per page to show off your best photos. Use a horizontal image - longer than it is wide - to show all of your band members.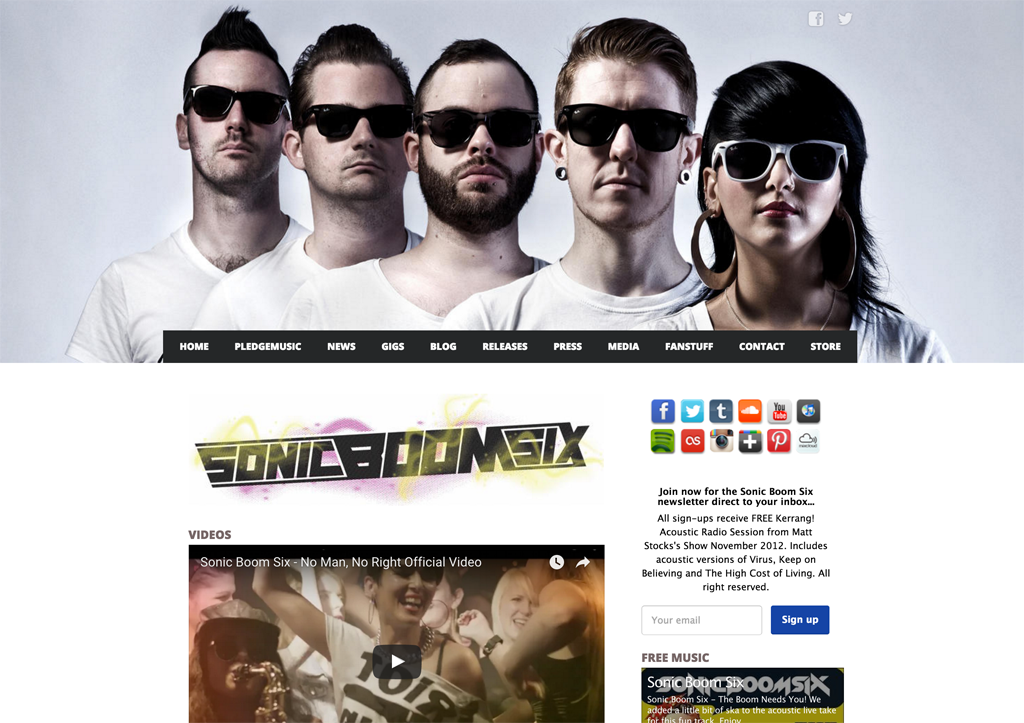 Solo artist? No problem - this theme is also a good one to use that hi-res, portrait-style press image you've been saving. If you've got lots of great images to choose from, combine them into a slideshow to add a little motion to your music website.
Bandzoogle lets you create a flexible and mobile-friendly website with all of the music features you need as a professional artist. Try Bandzoogle free now!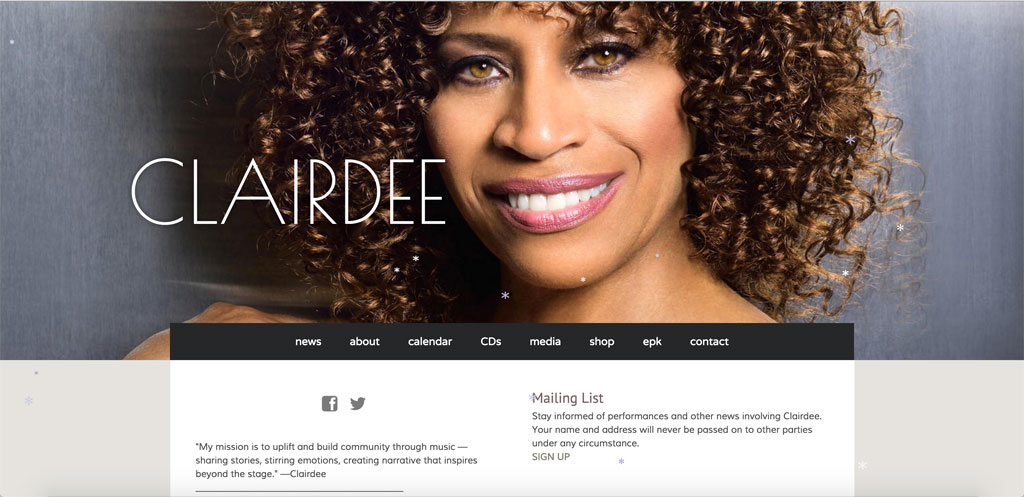 Add your band name, or make use of your logo!
With the header image, use text to add your band name. You can use a basic white font to add some contrast over your image, or even upload a great looking logo.
Choosing a simple but clear font in your header area will give a simple, professional feel to your image. A funky logo is a great way to show off your personality. Either option is a little way to express yourself - your brand, and your music, and you can change it any time.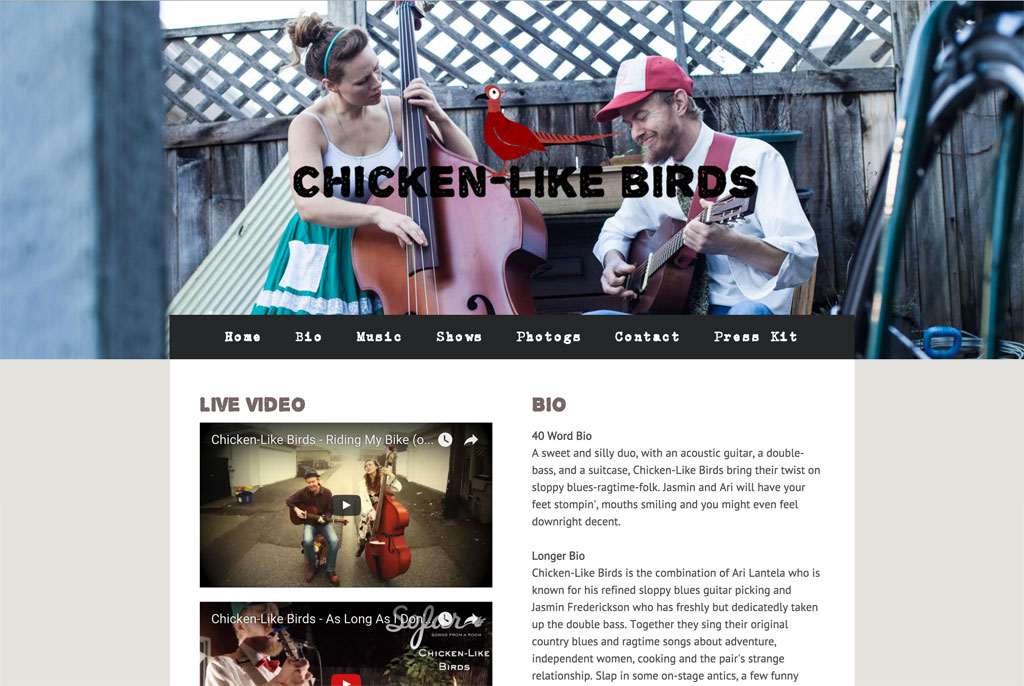 Make use of Album Art
Need a cohesive look and feel for your website? If you have an upcoming or recent album release, use that artwork to re-vamp your website's look. This will tie-in your current music, and give a consistent feel to your branding.
Ancient Sun has added a faded filter to their vibrant album art to give their website a wow factor. The combination of the font they've chosen and the background gives their site a cohesive and inviting look.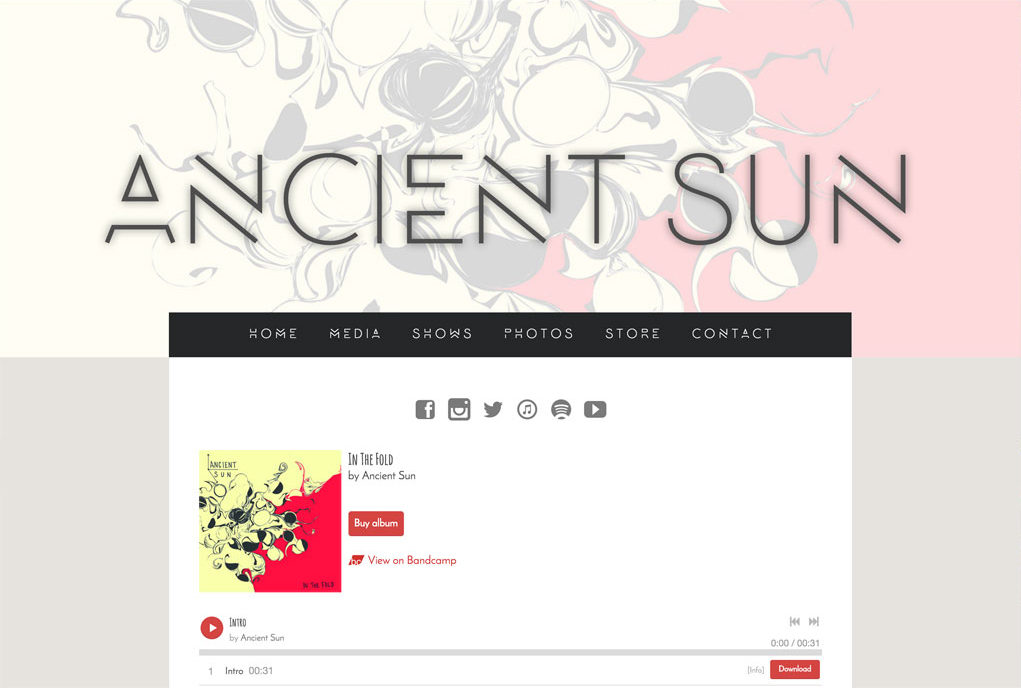 Customize that Content
With the Primer theme, the clean sides and clear menu allow for a lot of focus on the content area. The white background provides a fresh palette that's easy to customize with any features that you'd like!
So be sure to build a great press kit page, offer your albums for sale, and include a blog with your latest news. Add a mailing list signup form, and place your upcoming events right on your Homepage.
[17 Ways to Make Money Selling Tickets on Your Website]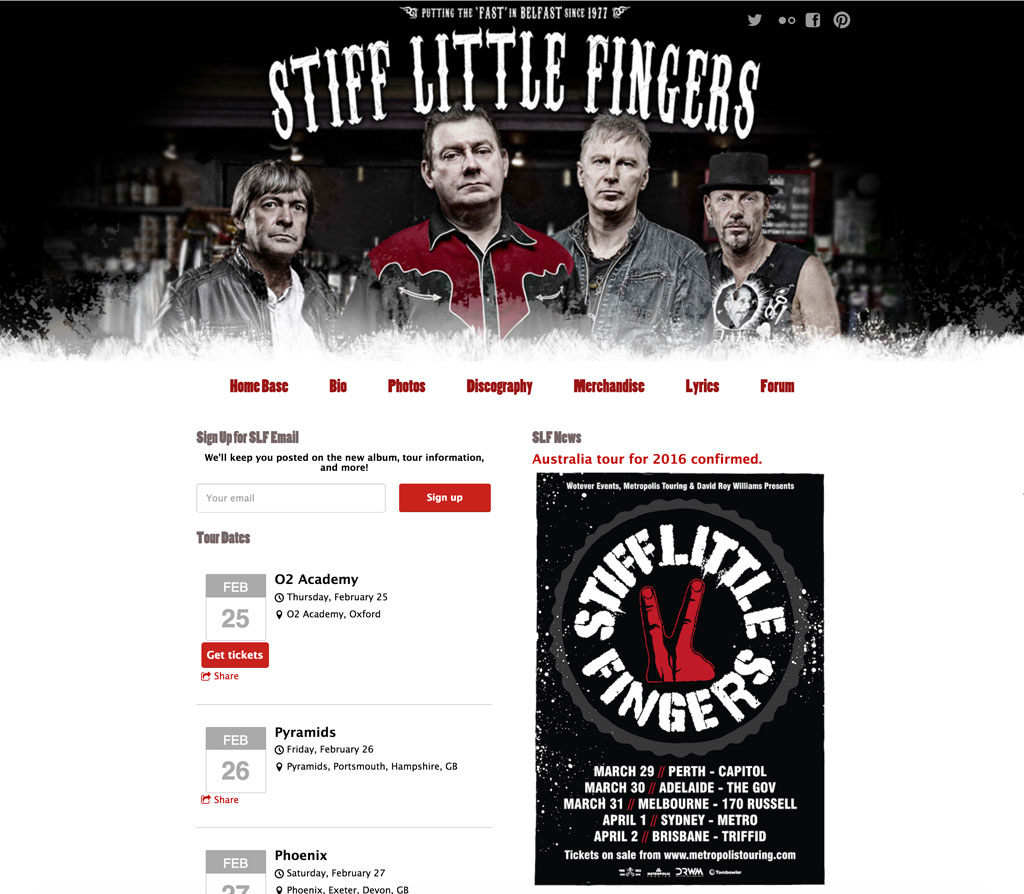 Create columns for a balanced layout
With our visual editor, it's easy to drag and drop your content into columns and change up your look. You can do this easily in the nice white background of the Primer theme.
Adding a 1/3 column - with one larger column and one skinny column, creates a nice sidebar effect. Using text in the bigger column makes for easy reading. Then add images, a mailing list signup form, or a calendar on the opposite side to make those features easy to spot.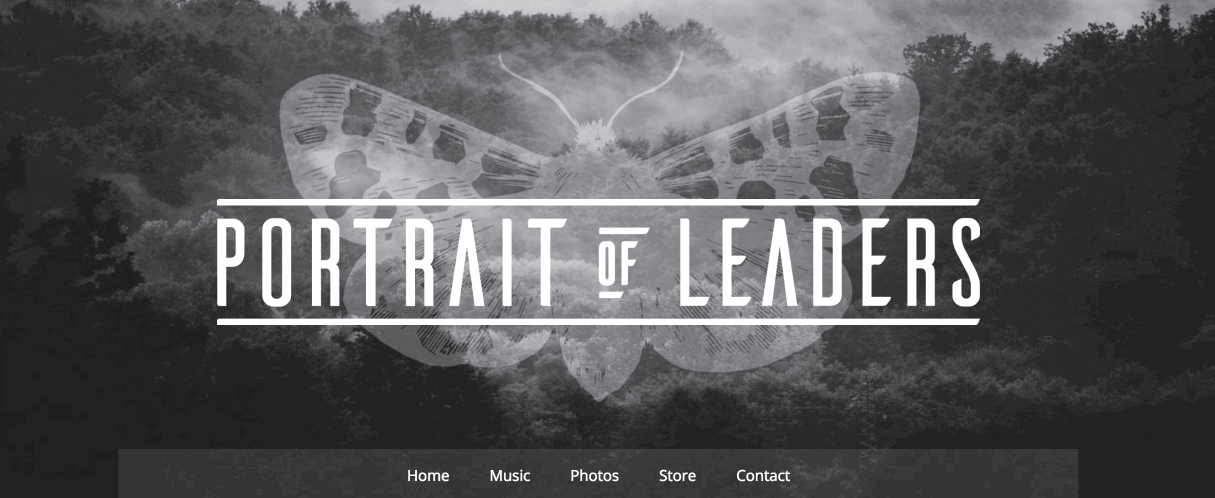 More than music
Because of its open, clean nature, this theme is also great for anyone who needs a multi-purpose music website. If you perform, teach, record, or moonlight as a graphic artist, use this theme to show everything that you can do. Add a sub-menu, or use images in your content area to direct visitors to all of your different pages.
This website template is a popular one for bands and solo musicians of all kinds. With a wide header space, a clear menu, and an open content area, it's easy to make your music shine with Primer.
Want even more template options? Check out our top 16 website templates for musicians and bands
Why not share this with your friends?
Build a stunning band website and store in minutes
Promote your music on your own unique website.
Sell music & merch directly to your fans. Keep 100%.
Grow your fan base with built-in marketing tools.