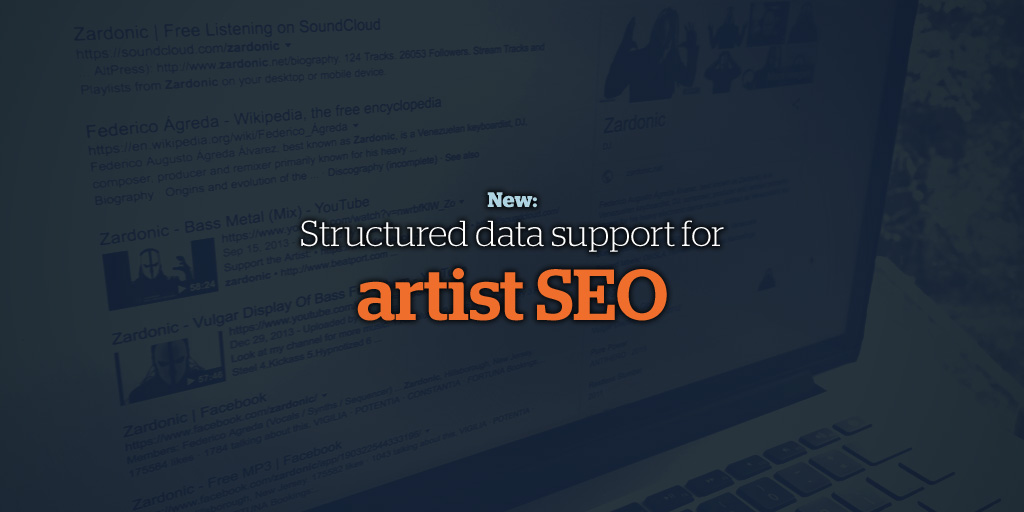 The idea of doing your own SEO as a musician can be daunting. It can be technical, and it's hard to know whether your efforts will pay off.
So we've made it a little easier for you, by taking care of one of the technical details. Bandzoogle now supports schema markup, a type of structured data, for your band website.
Having the right structured data on your website helps improve the look of search engine results pages when fans search for you. We've all seen the knowledge panel when searching for bands, musicians, or other famous people.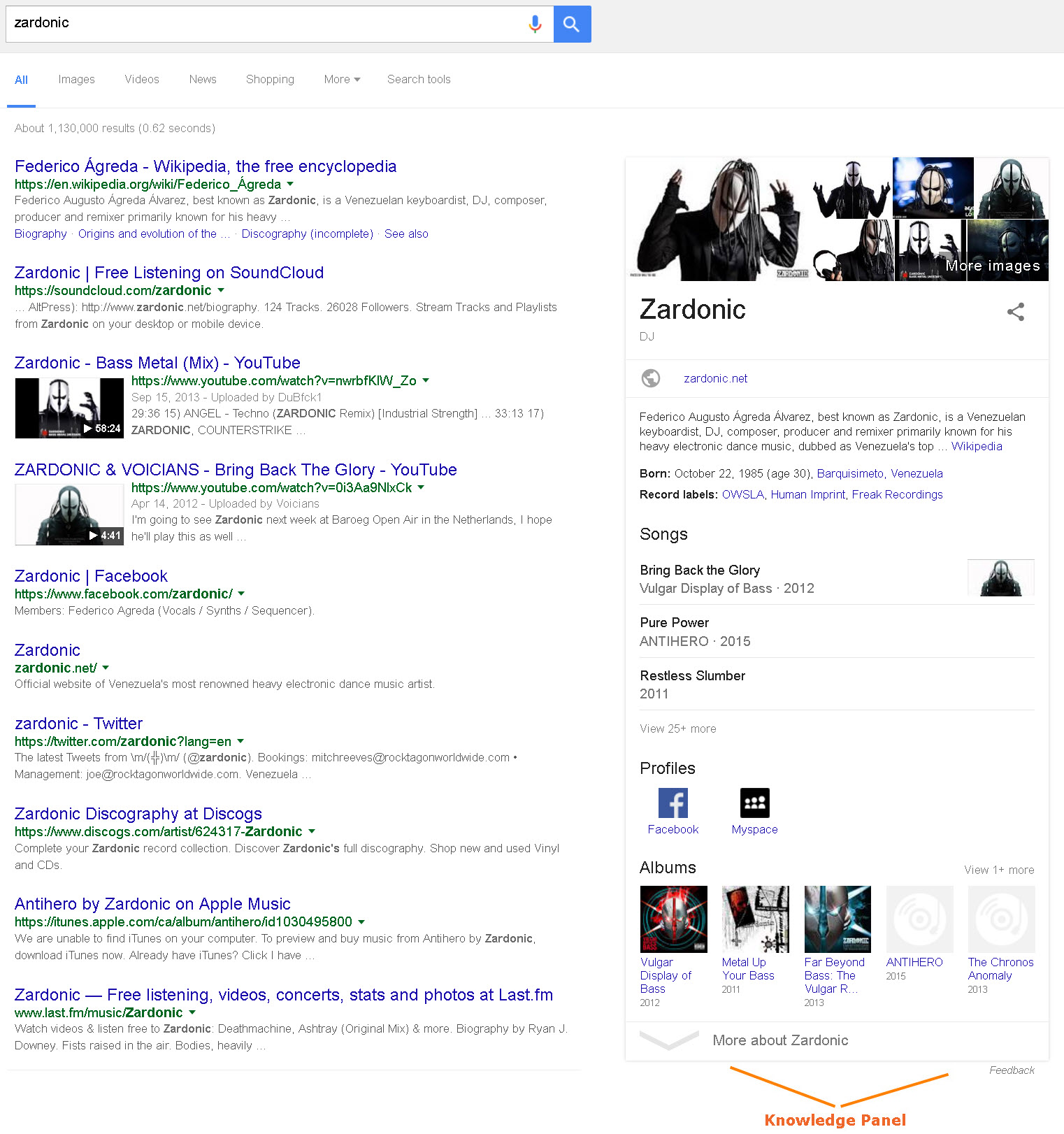 Having structured data on your band website is one of the pieces of the puzzle for getting a knowledge panel of your own.
Indicating Your Social Profiles
When you use the My Sites feature in Bandzoogle, we add SameAs schema to your website automatically. Without getting into the details, the idea is to help you get these little guys appearing in your knowledge panel.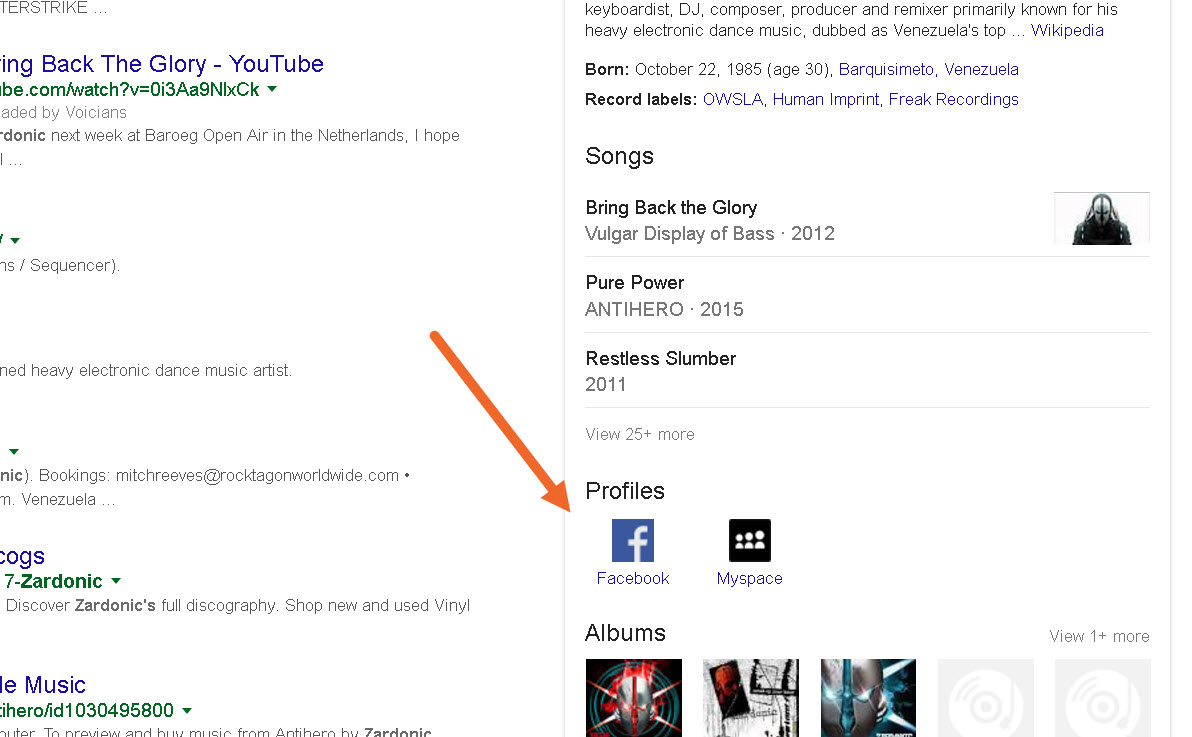 By adding this schema to your website, you're helping to pull together all of your various profiles around the web, and telling Google "these all belong to me".
Structuring Your Events
You might have wondered how some artists get this kind of thing showing up when you search for their shows.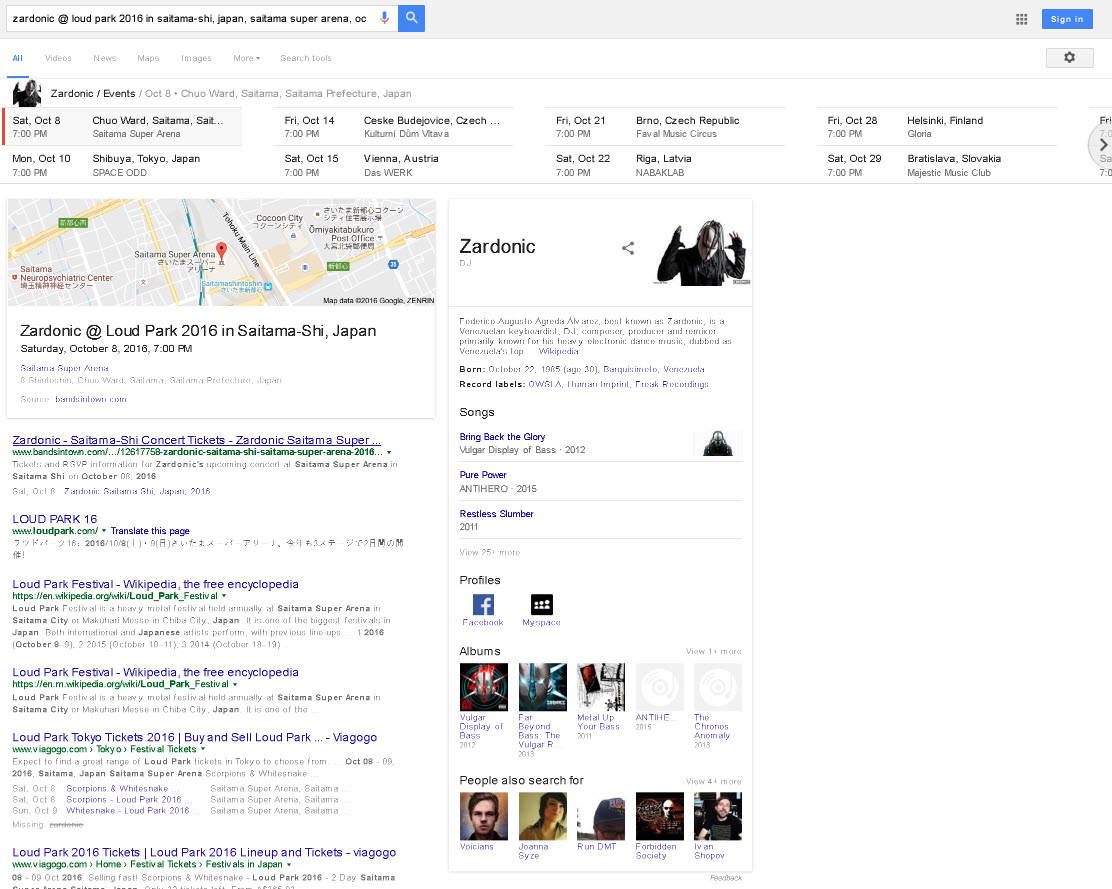 Google lists events in various different ways in the search results, depending on the keyword. Structured data is crucial for getting this kind of information to show up for your band.
When you use the Event feature in Bandzoogle, we automatically add the correct structured data to your website.
In fact, Bandzoogle is the only website platform recommended by Google that does this for you.
Structuring Your Music
One of the best things about getting a knowledge panel for your band in search engines is that fans can easily find and browse all of your music.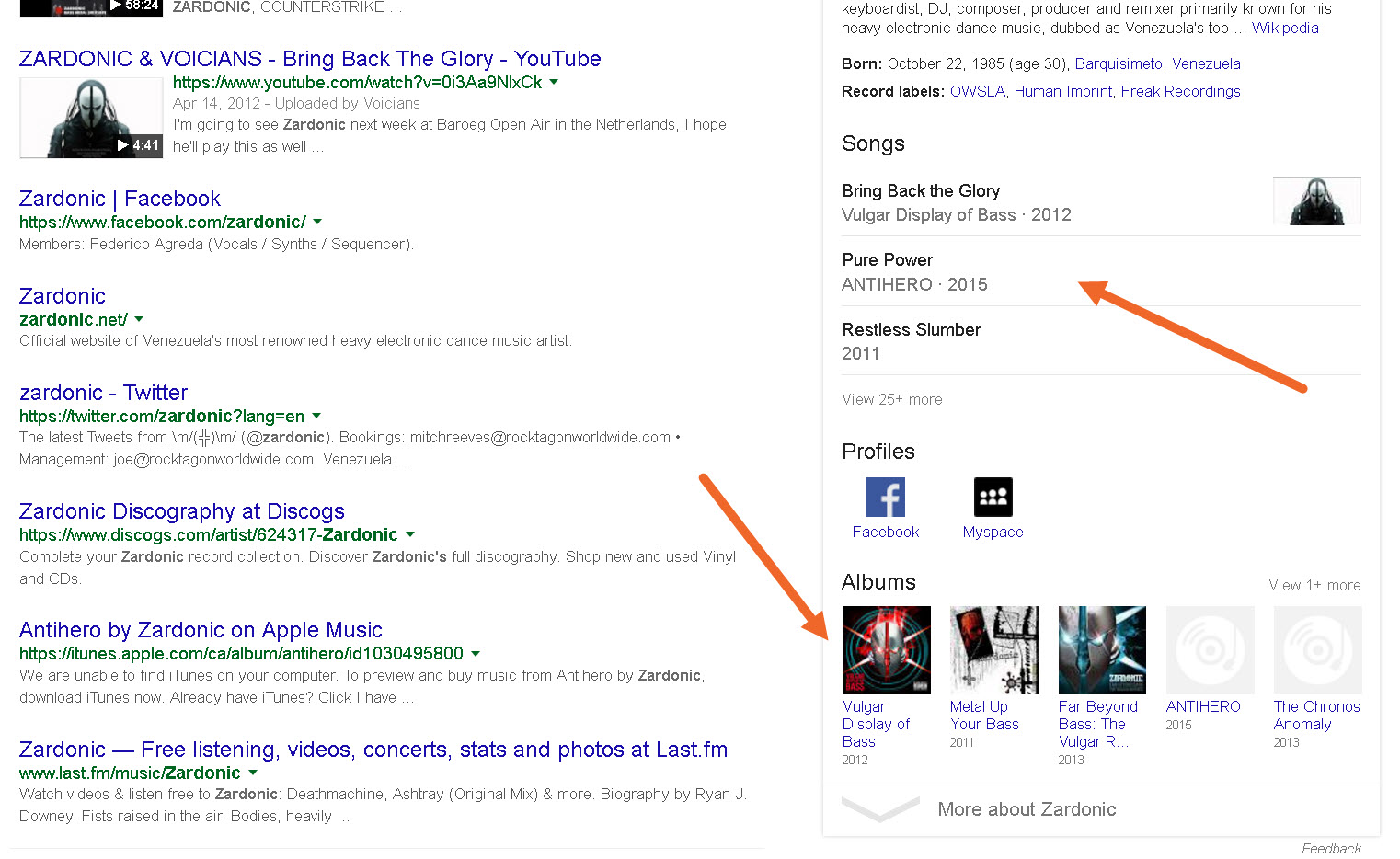 Again, structured data is crucial for getting this information to display, and adding it to your website is an important part of it.
Now when you use the Music feature in Bandzoogle, we automatically add the appropriate schema to your website.
We include information like the name of the album, the URL of the cover art, the list of tracks, the length of the tracks, and more.
If you're keen to do your own music SEO, adding the right schema to your website is just one piece of the puzzle. You can learn more by reading our comprehensive SEO for musicians guide.
Bandzoogle lets you create a professional website in minutes with all the music promotional features you need including SEO tools, a blog, mailing list, and social media integrations. Try Bandzoogle free now!
Why not share this with your friends?
Build a stunning band website and store in minutes
Promote your music on your own unique website.
Sell music & merch directly to your fans. Keep 100%.
Grow your fan base with built-in marketing tools.