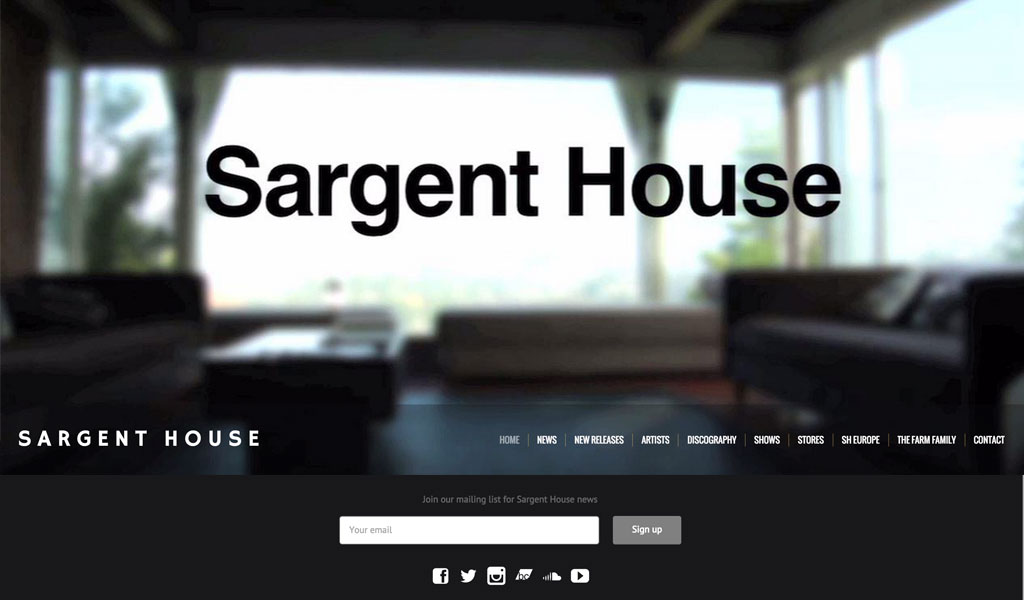 Who: Sargent House
What: Record Label and Management Company
Where: Los Angeles, California
Why their website rocks: Simple, sleek, and easy to navigate. The Sargent House website is a beautiful example of how to organize information on multiple artists, while making it look and sound good!
[Learn how to build a Record Label Website]
Taking full advantage of our image-driven theme Vesper, their Homepage features a large slideshow with stunning shots of their artists. By using a mix of live shots and great promo shots, it's immediately clear their artists are professional and successful.
Then, the website menu does the talking. Clear and well-organized, it allows visitors to find exactly what they want when landing on the site.
Sargent House also puts a lot of work into promoting their artists. To emphasize each one, they have a page dedicated per artist on their website. Each of these pages has contact information for the artist, as well as social media links, images, discography, videos, news, and events.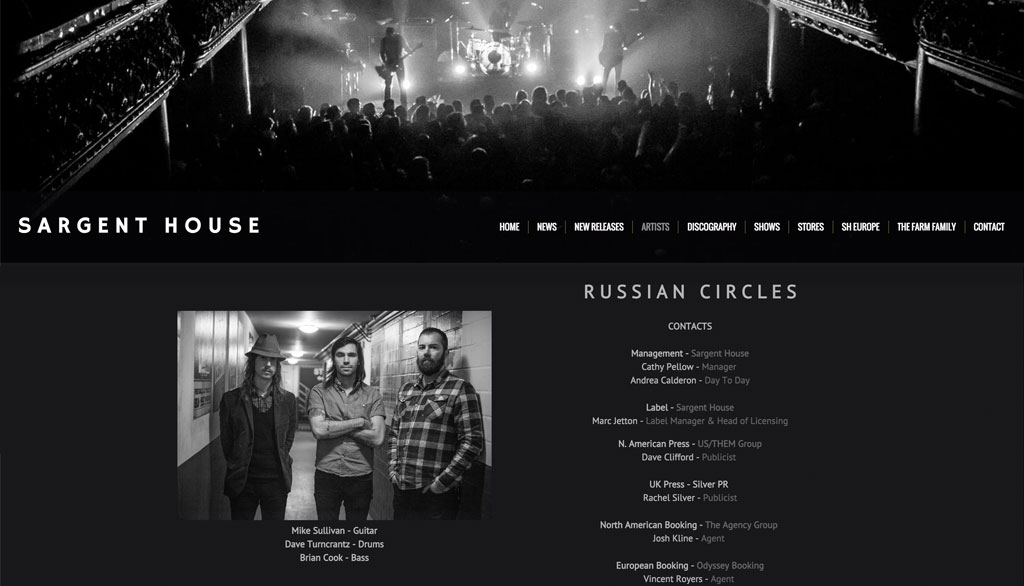 On those artist pages, they of course also link out to each artist's own website, many of which are on Bandzoogle too! Check out some these amazing websites for their artists built with Bandzoogle:
http://www.russiancirclesband.com
They also dedicate a page to new releases as a way to promote the music being released on their label. On this page you'll find hi-res album covers, music players, videos, and links to listen and buy.
To generate even more music sales, Sargent House includes a Discography page, with subpages for each year. These pages neatly represent every album with an image, artist name, and release date. With links included for vinyl, CD, or digital options, the music is easy to purchase.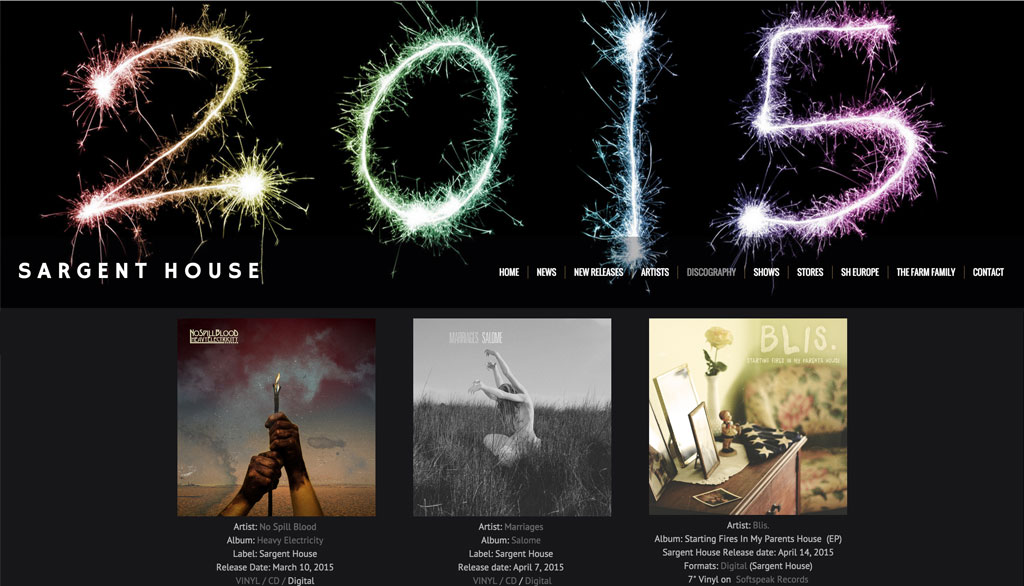 The contact page for their website contains a few important links. Up top, text that directs anyone looking to contact a specific artist to their pages, will help weed out artist inquires. Next, they include a large text link to their Submissions page to be sure bands read through their policies.
Finally, they include a mail form with specific parameters to make sure the email they receive is easy to look through. Plus, adding a mailing list signup to this page is a great way to increase their signups!
Check out this stylish and effective record label website at: http://sargenthouse.com
Build a professional website for your record label that's easy to update, and sell music & merch commission-free. Try Bandzoogle free now!
Why not share this with your friends?
Build a stunning band website and store in minutes
Promote your music on your own unique website.
Sell music & merch directly to your fans. Keep 100%.
Grow your fan base with built-in marketing tools.