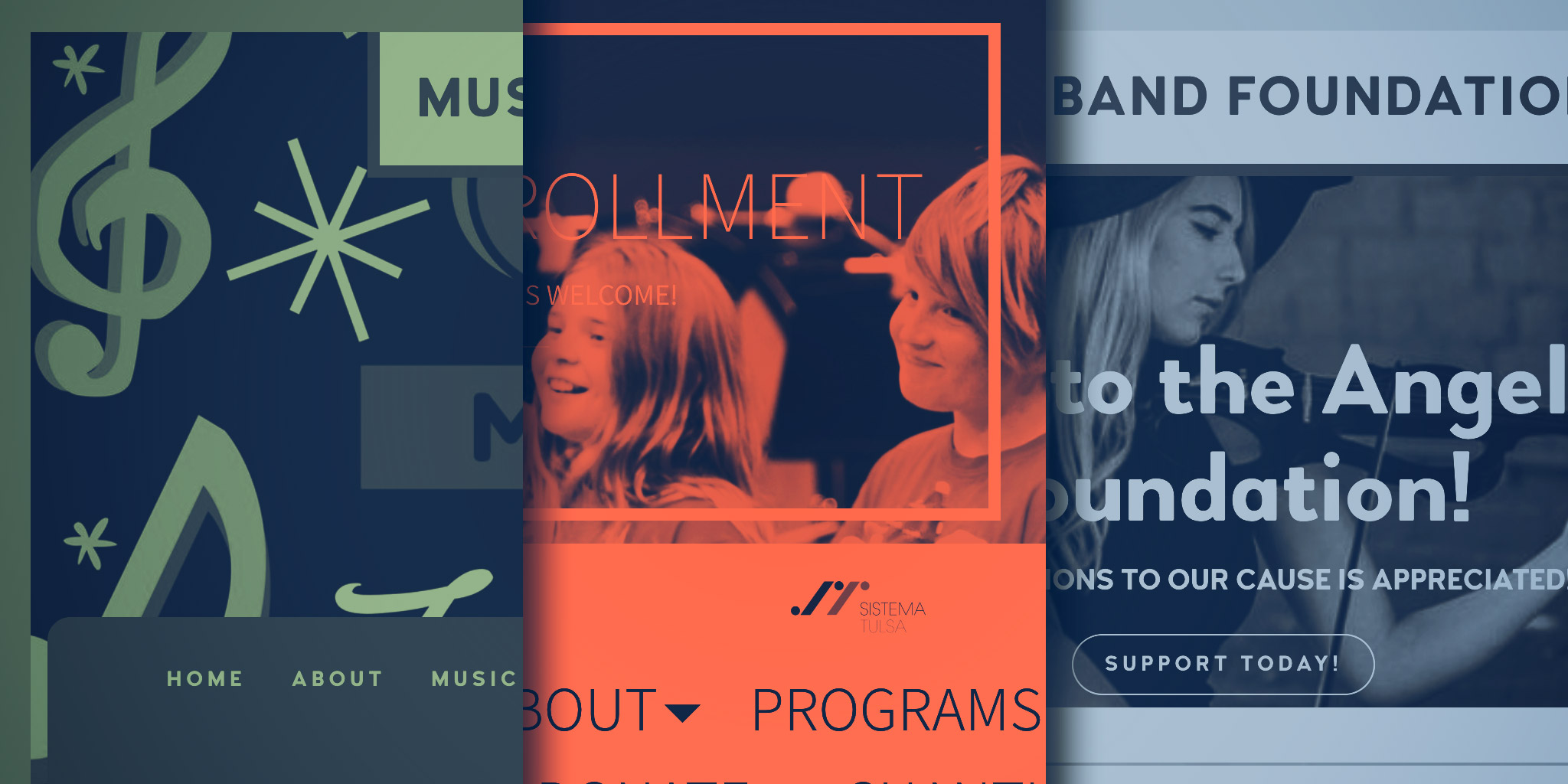 Bandzoogle was created for musicians by musicians. Everyone on our team is either a musician, former musician, married to a musician, or has a passion for the arts. We love music and do our best to support musicians however we can.
In 2008 we started offering nonprofit accounts to music-related charities and organization. We're happy to offer a free website account to organizations whose primary focus is music. To qualify for a free account you must meet the following requirements:
Registered as a 501(c) charitable organization

Focused on music (Examples: high school bands, teaching programs, youth choir, music education, etc.)

100% of the proceeds of any sales must go back into the organization
(Note: We're sorry but we cannot offer free accounts to individual artists/bands)
If you meet these requirements please contact our support team and provide the following information:
Registered organization name

Short description of your organization

City and state of registration

Tax ID Number
They will review your request and get back to you within a few days. If you receive a free account the only cost you will incur is the renewal of your domain name each year. That cost is $14.95 per year if your domain is registered with us, or you can use your own externally-registered domain for a one-time fee of $14.95.
So far we've been thrilled with the variety of music-related programs and events on our nonprofit roster. They demonstrate great diversity and passion for music and humanity. They also reveal the most essential elements required to build a successful nonprofit website:
Home
To get started with your nonprofit website design you'll need a nice homepage. This is where you let visitors know who you are and what your organization is about. This page should provide a quick summary that encourages visitors to look around the rest of your website.
No Time For That is an anti-bullying society that uses school music concerts to help kids overcome the effects of bullying. They have a great homepage,featuring a donation button, a video overview, and information on their tour of presentations.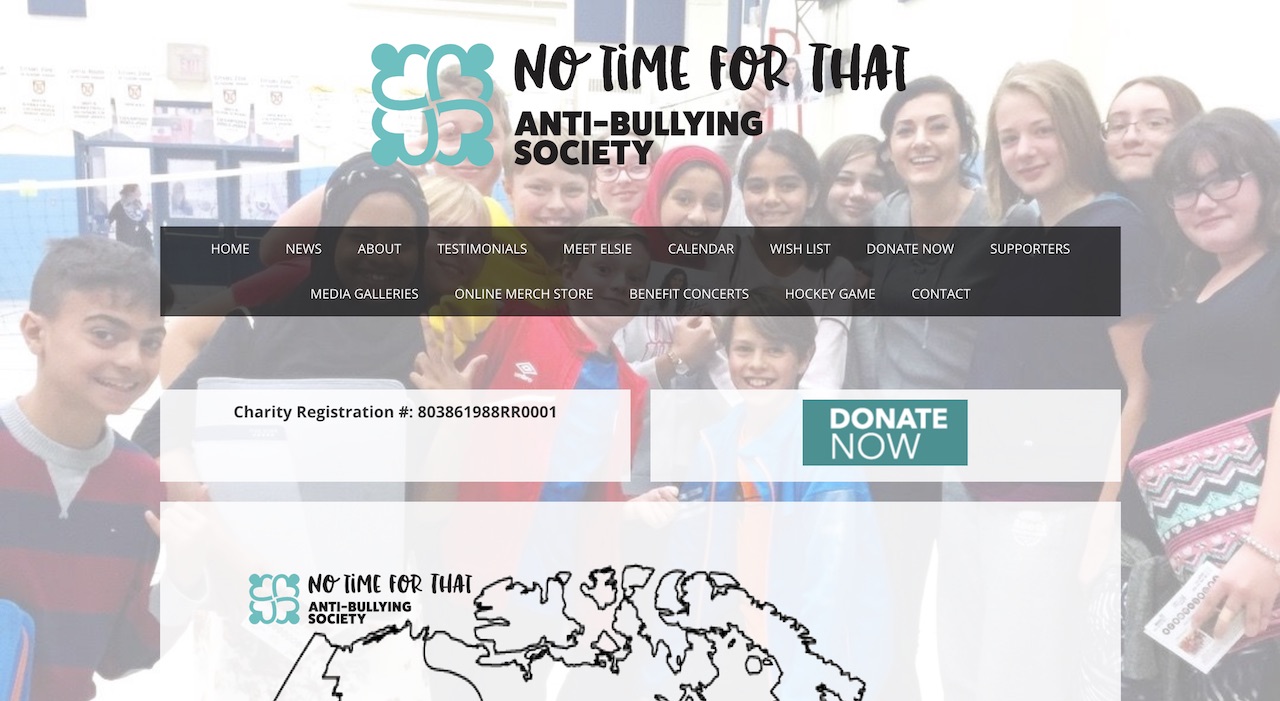 About/Mission
For visitors to support you they'll need to know what your organization does. An 'About' page must include the "why," "who," and "what" of your organization. For example, Planet Gumbo is a foundation that provides sustenance to the homeless and brings awareness to their plight. Their 'About' page outlines how they got started, the motivation behind their activities, and what they've accomplished so far. The 'About' page is also a great place to add your official mission statement and information about your 501(c) status.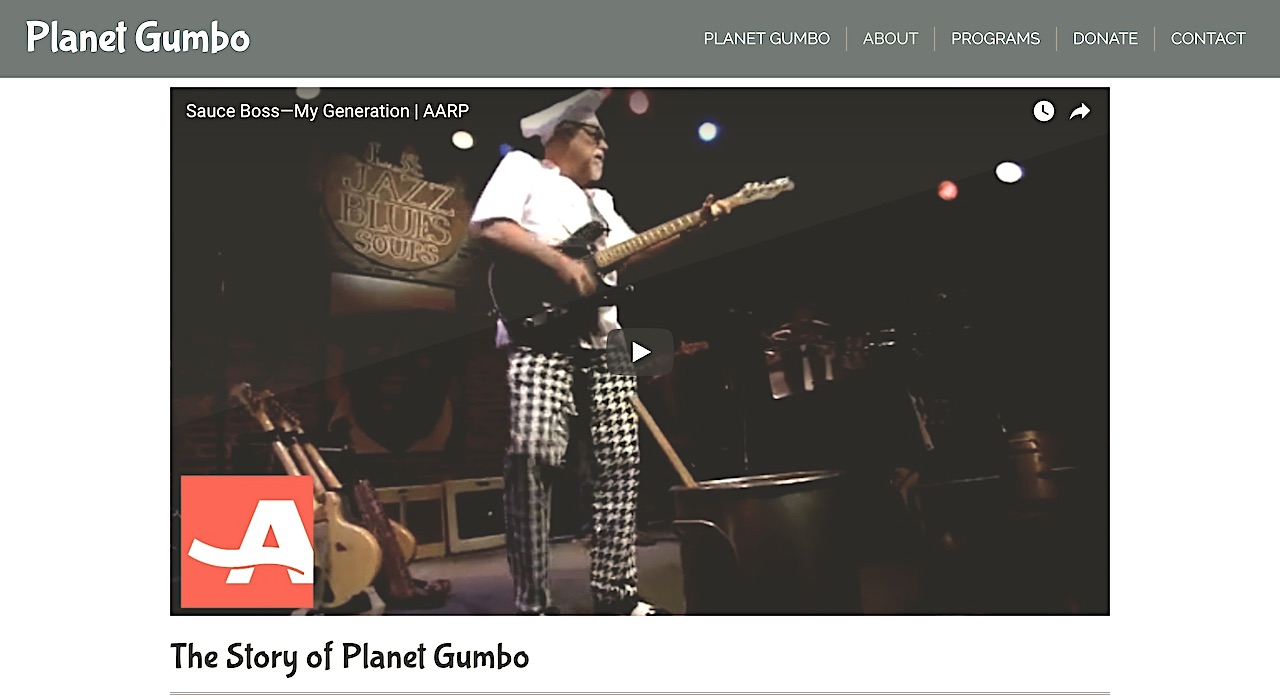 Programs
Some nonprofit organizations provide more than one program. One great example of this is Sistema Tulsa: they provide music education to youth, and offer different programs per grade level. They convey this clearly in the site's structure by separating each program onto its own sub-page in the menu.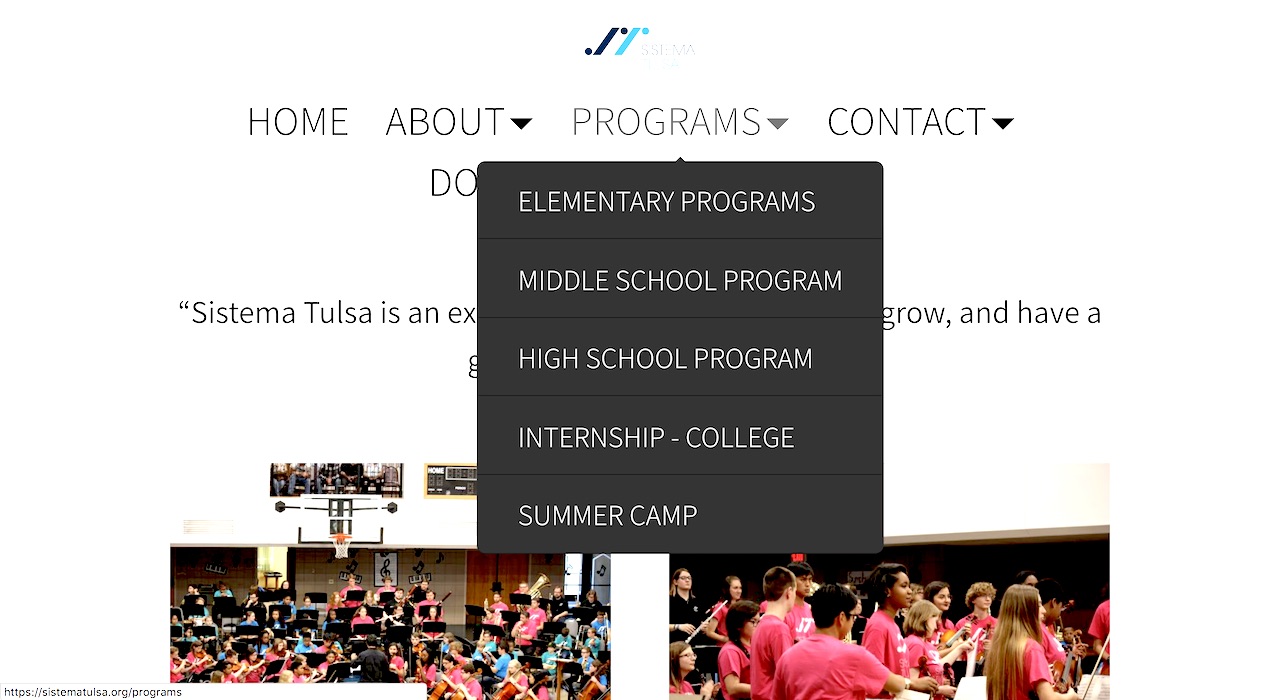 Other organizations, like musician-support organization Cultmix, work on various projects to bridge audiences of all ages and backgrounds. When you have several different projects it's best to separate them into different sections or pages on your website.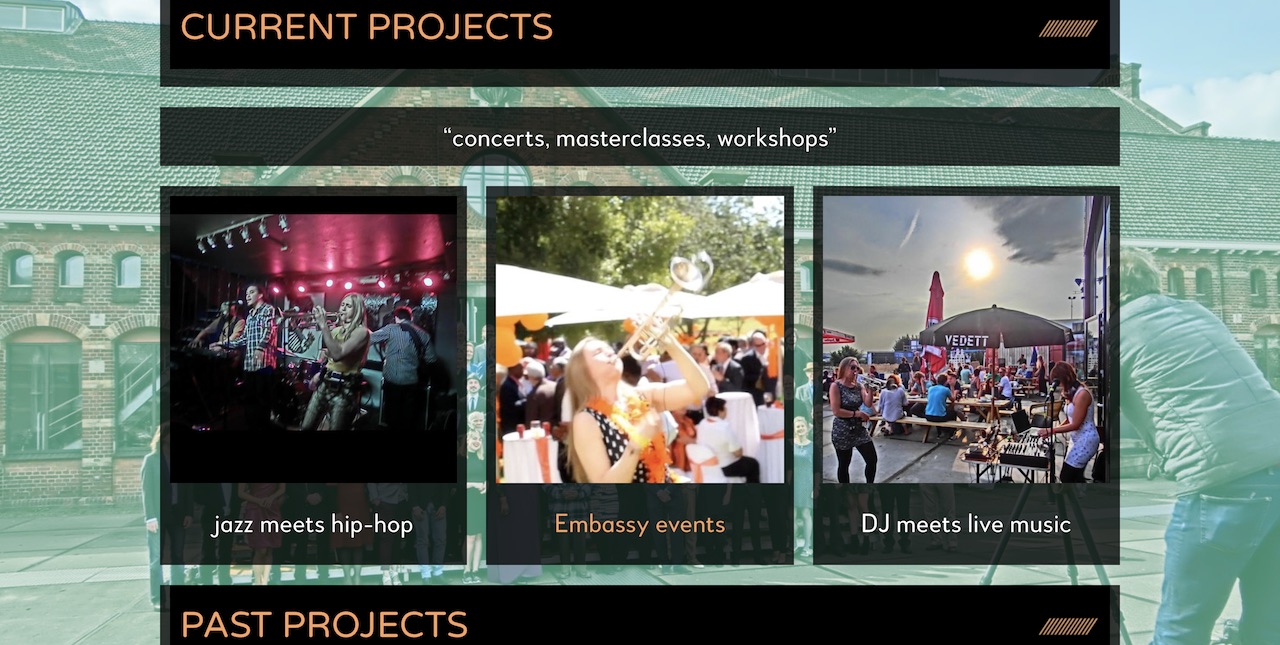 [How to use styled sections on your music website]
Events
Many nonprofit organizations use events for fundraising. An 'Events' page gives visitors a list of all upcoming events with time, date, location, and cost. Add as much detail here as possible to encourage more people to attend.
Also include a way for someone to make a donation if they're unable to attend the event. Add  images and videos of previous events so visitors will know what to expect. With our built-in ticket option you can also sell tickets right from your website. This allows you to track how much money you're raising as ticket sales come in.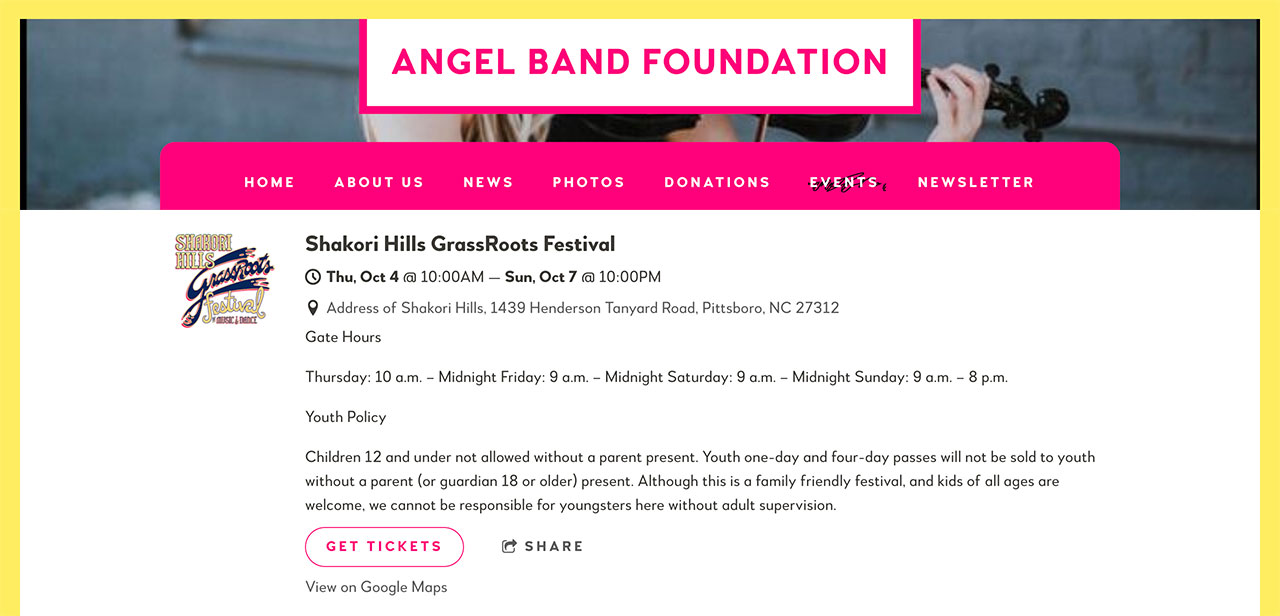 [How to set up an Events Page on your Music Website & Sell Tickets Online]
Songs
Since you are a music-focused organization, add music to your website. Visitors will be eager to hear what your program participants have been working on. A great example comes to us from Music Kids Foundation. They provide sessions for music creation to children with special needs.. They record the music sessions and add the videos to their music page. This is easy to do with our built in video feature.
You can also use our music feature to add music to your website. This feature allows you to provide music downloads for free, set a fixed price for them, or have visitors choose their own price. Having visitors set their own price works well to encourage higher donations in exchange for music produced by your organization.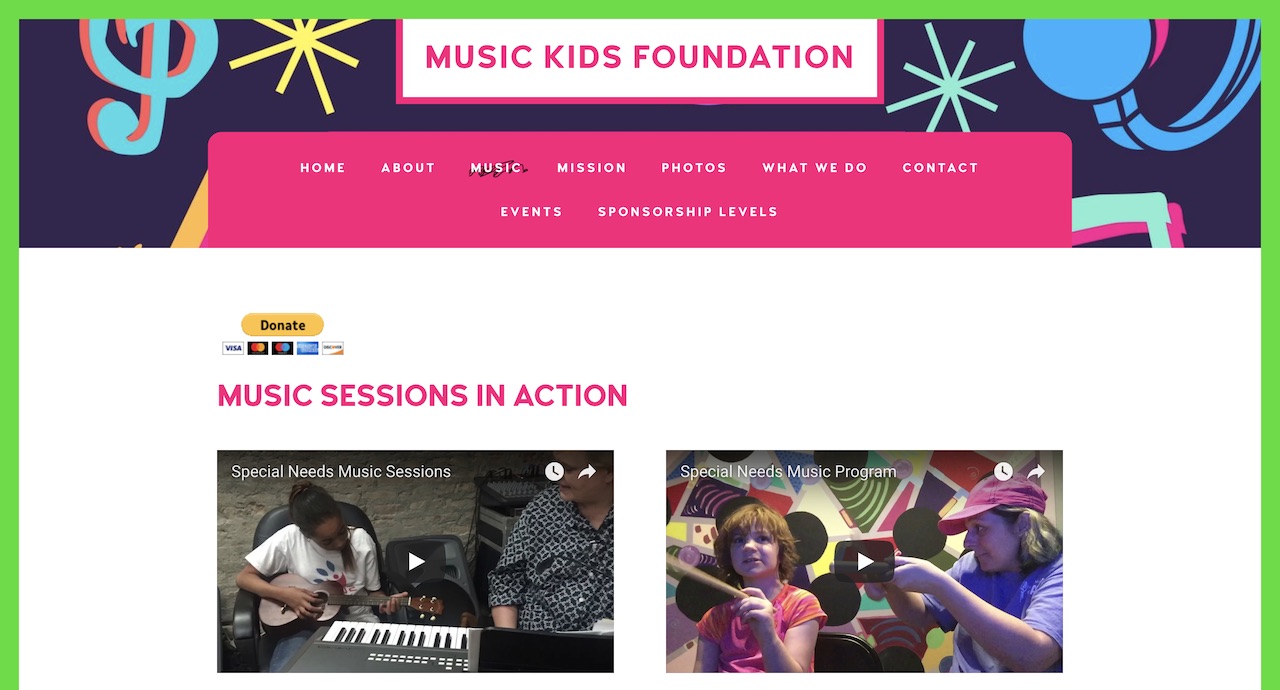 [The Complete Guide to Selling Your Music Online]
Build an easy-to-update nonprofit website with all these features and more! Try Bandzoogle free now!
Store
Another way to raise funds is through merchandise sales. The Pinetop Perkins Foundation was created to provide support for youth at the beginning of their musical career and help provide care for elderly musicians at the twilight of their career. By selling t-shirts on their website they can continue providing these important services to members.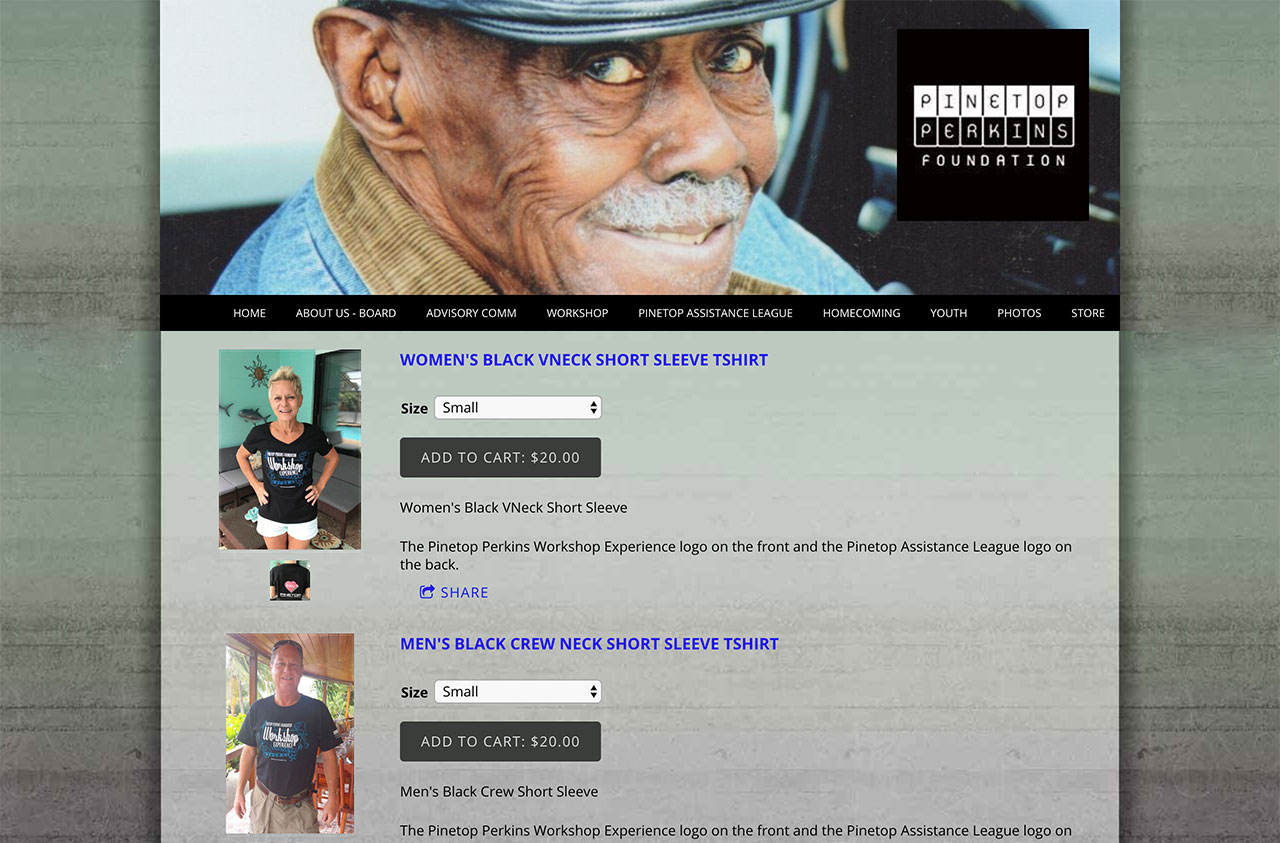 If you are an association, society, choir, or orchestra you can use the store feature to collect member dues as well. When you receive the payment you can send out a welcome email to new members using our Mailing List feature. This feature is part of your membership with us, and very useful for staying in touch with your supporters.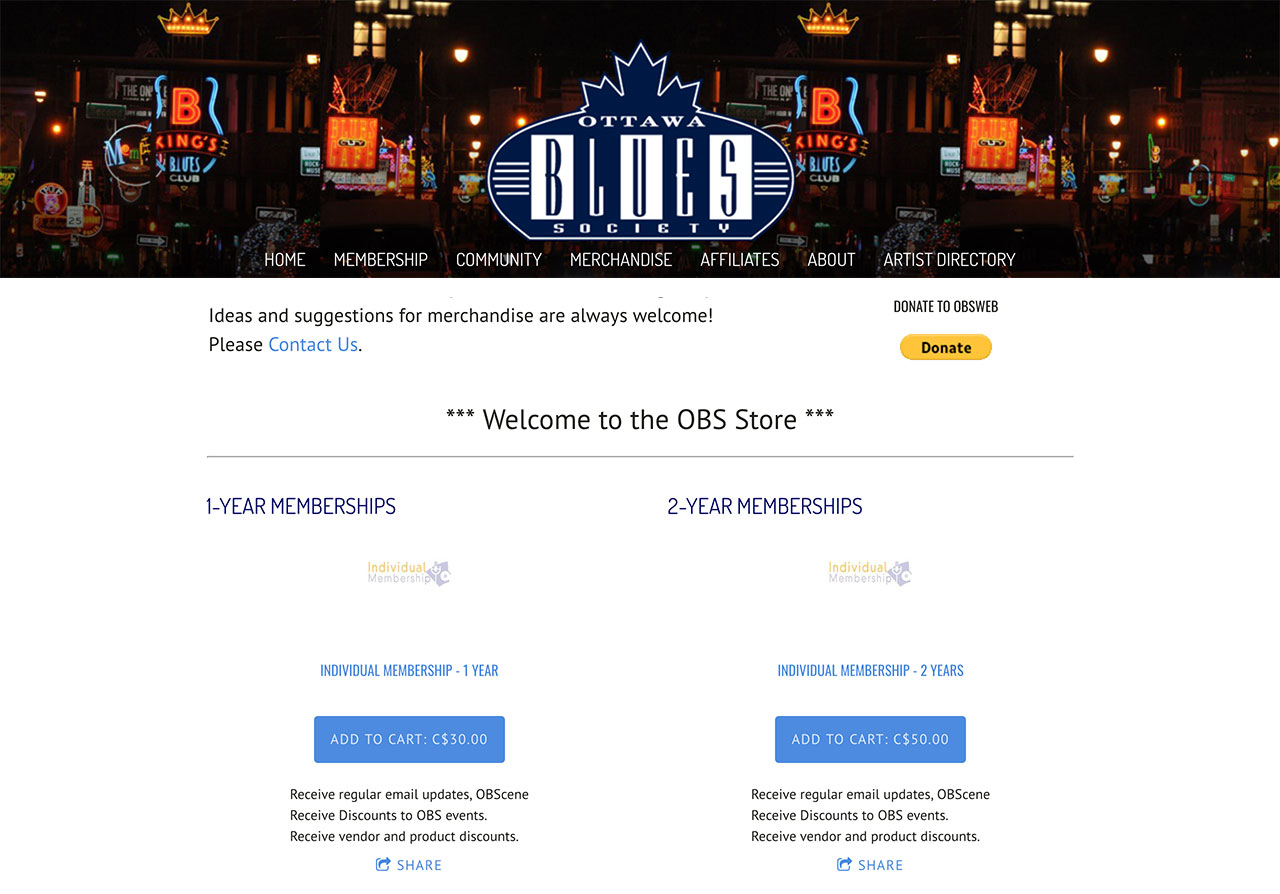 [The Complete Guide to Email Marketing for Musicians]
Photos
The more engaged people feel by your site, the more likely they' are to get involved with your organization. One way to do this is through pictures. Set up a photos page and load it up with snapshots. Include pictures from workshops, galas, project sessions, and even candid shots. People love to see what's going on behind the scenes so fill up the page with different photo galleries.
Stories
When you're in the service of giving back, you will definitely have many heartwarming stories to tell. Collect reviews, testimonials, and articles and add them to a stories page. Healing Muses provides high-quality live music to support patient care in hospitals, hospices, and convalescent centers. Through the years they've helped many people with their healing music. Both staff and patients have contributed testimonials to their 'Stories' page, lending great strength to the site's impact on visitors.
Donate/Volunteer
Nonprofit organizations can only go so far on event tickets and merch sales. To add to these fundraising efforts, include a donation page on your website. You can use our store feature to set up donation amounts. Visitors can complete purchases directly from your website, making it an easy process.
You can also follow the example of Twin Ports Wind Orchestra and add a donation button to the page instead. This leaves the contribution amount open-ended so that visitors determine the value of their donation.   
Contact
The final piece to a successful nonprofit website is a contact page. This is where visitors can contact you for more information. This is also where media can contact you for press opportunities.
We provide a simple custom form for your contact page, requiring a name, email address, and message from anyone wanting to contact you. Once a visitor fills in the information, their submission is sent to your email inbox. Then you can contact them back at your convenience.
Although running a nonprofit organization can be a challenge, building a website doesn't need to be! Use the tips you've learned here and pair it with one of our awesome nonprofit website templates and you'll be up and running in no time. For more design inspiration, check out our Website Examples page and the Beautiful Website Templates category of our blog.
Why not share this with your friends?
Build a stunning band website and store in minutes
Promote your music on your own unique website.
Sell music & merch directly to your fans. Keep 100%.
Grow your fan base with built-in marketing tools.