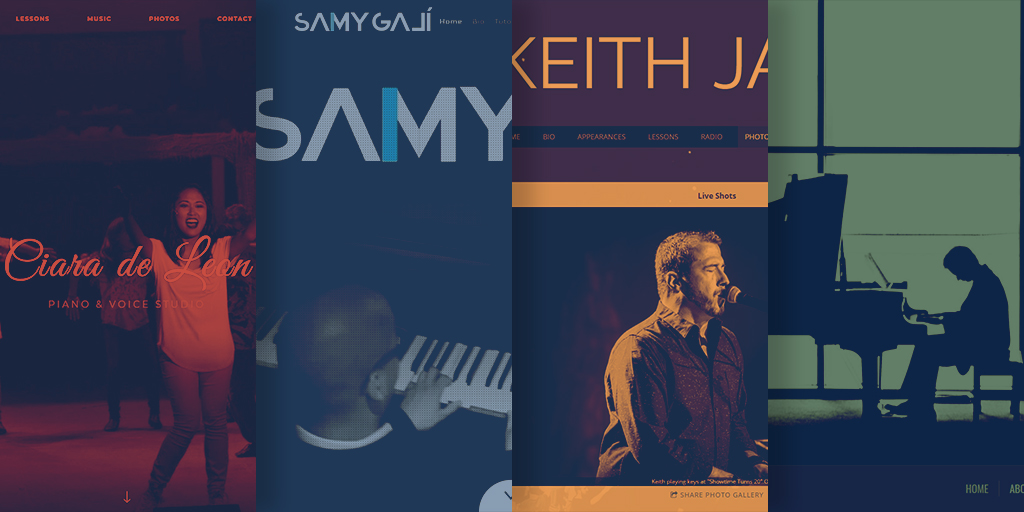 You have the skills and patience to teach, now all you need are some students! This is where promoting your teaching business is super important. The first step is to create a nice guitar teacher website so students will have a place to learn more about you and your offerings.
In a previous blog post we showed you how to build a guitar teacher website. In this post we'll go over a few examples of other guitar teachers who have done a great job building sites for their teaching business.
Home
The most important page of your guitar teacher website is the Homepage. This is the most visited page so you'll want to make the most of it. Start by making sure visitors are clear on who you are and what you offer. Guitar teacher and musician, Bob Hamilton, does this well with a short bio on his Homepage.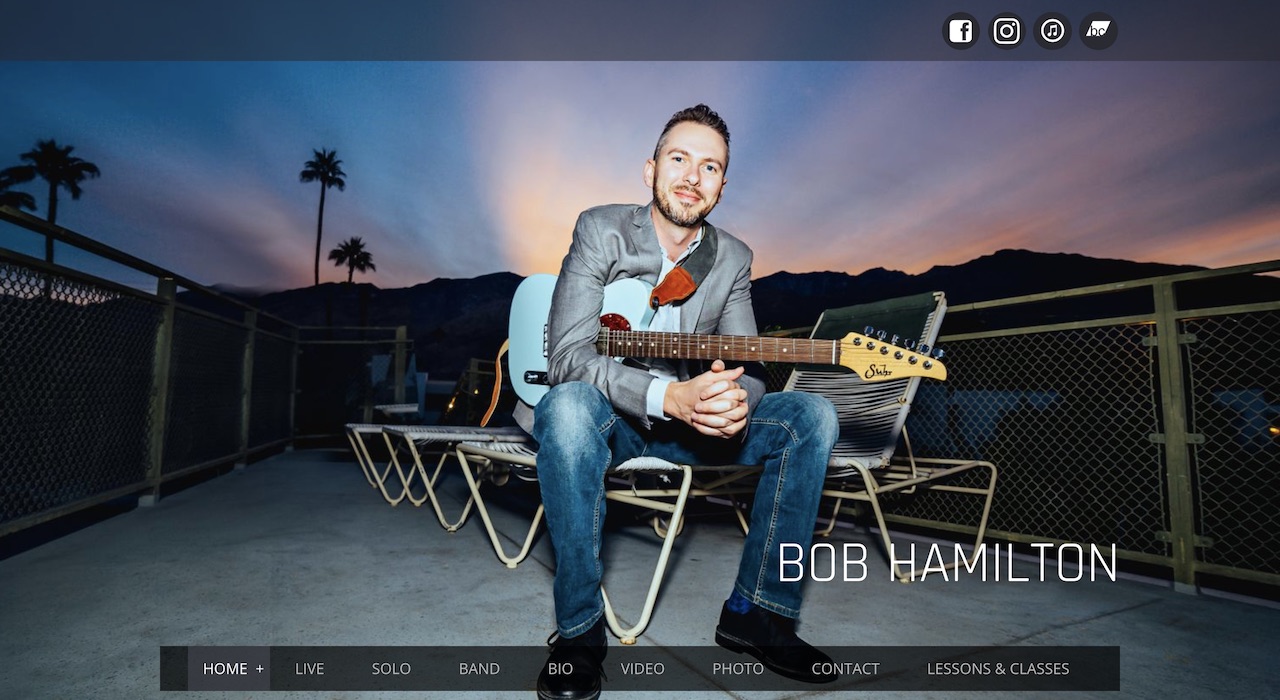 He uses a variety of high quality images in the header area. When uploading multiple images in the header, it will rotate through as a slideshow. This makes for a professional looking website design.
To make it even more visually interesting you can even add a video to the header instead.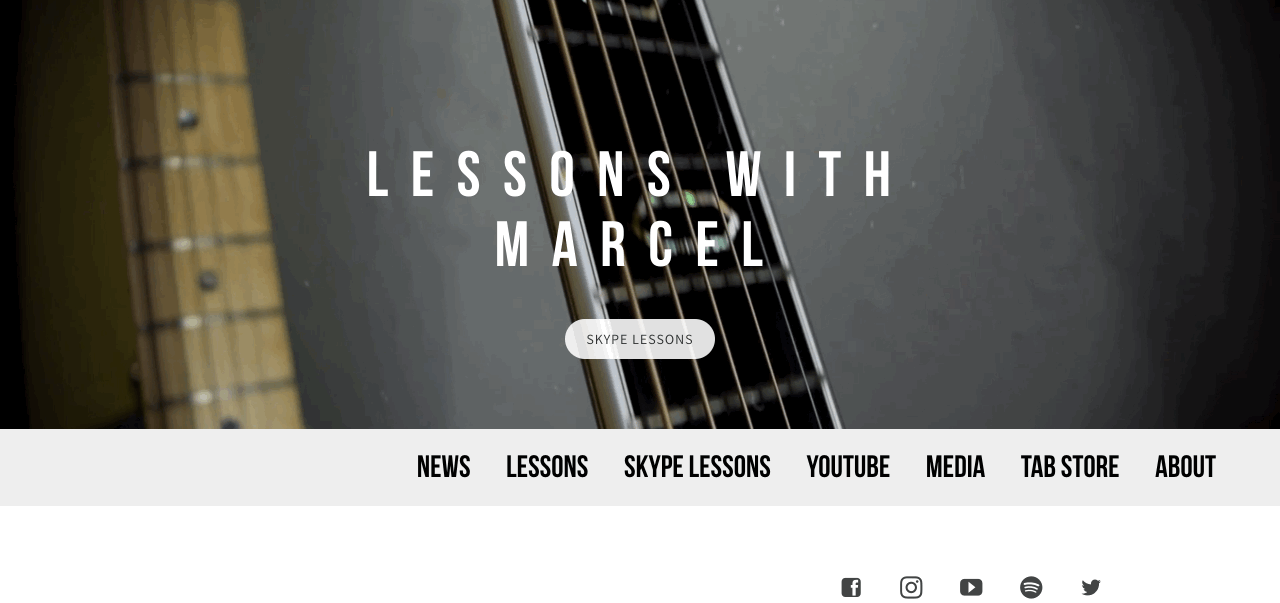 Lessons with Marcel is a great example with a few different videos pieced together.
About
Your About page needs to be nicely organized with just enough information for prospective students to be comfortable with you.
Johnny London not only includes a solid bio, but adds sections for experience, skills and education as well. Adding several images throughout the page breaks up the text so visitors will see more than a bunch of words on the page.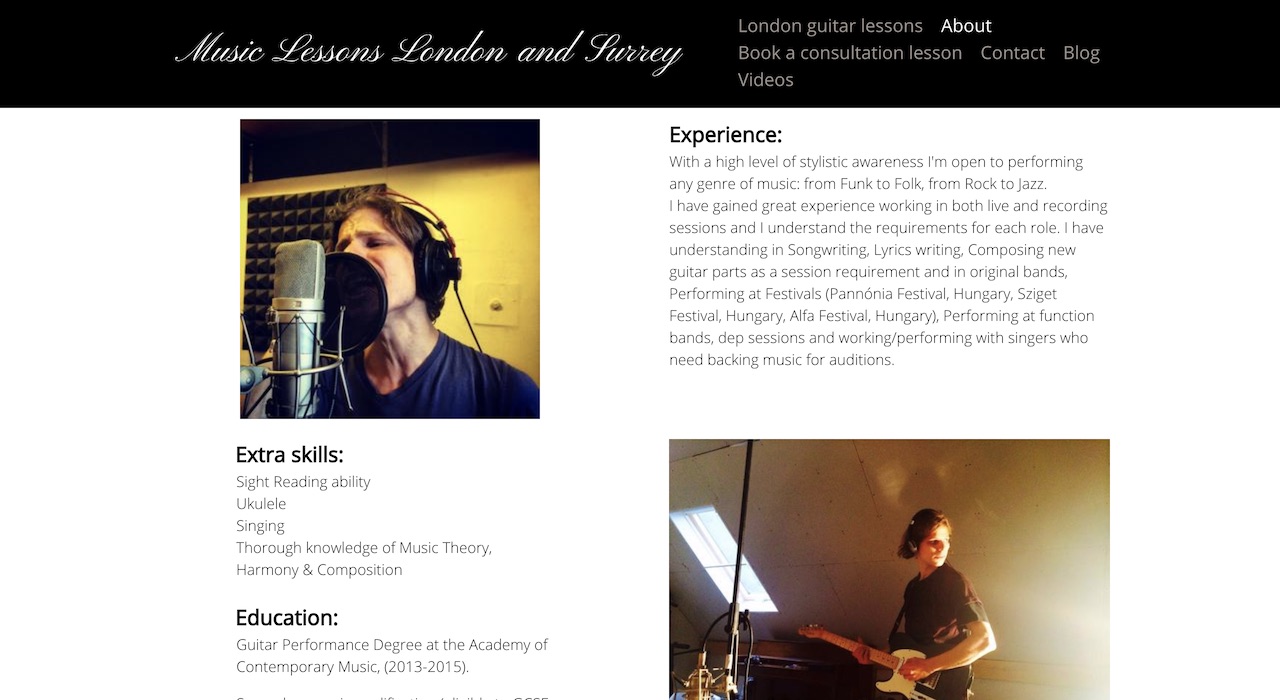 What really makes a guitar teacher website design stand out is variation. Sound Life Lessons has a fantastic website layout. One unique thing they've done is used section images to add a bit of movement as the visitor scrolls down the page.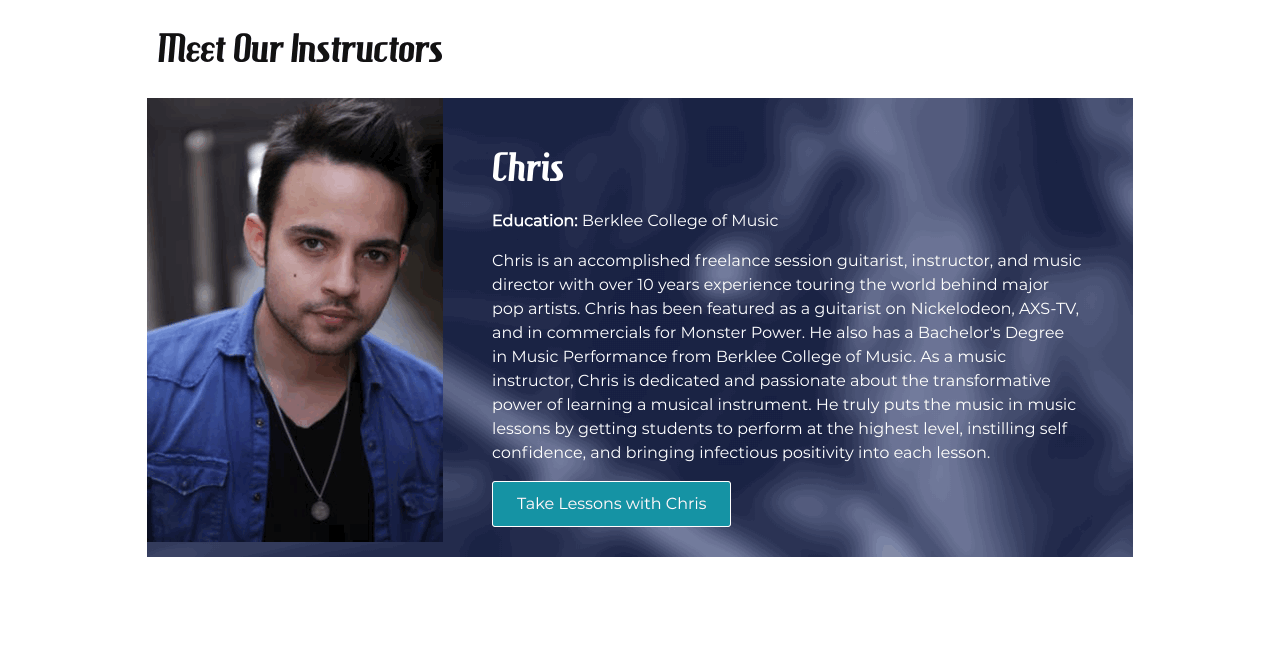 With our styled sections you can add different colors, images, and scrolling options.
Build an easy to update, professional guitar teacher website with all these features and more! Try Bandzoogle now!
Reviews
When choosing a teacher, many students will want to go with someone others trust. Having a reviews page will give you the social proof visitors need to make a decision to hire you.
Jeff Nagel's website looks great with a cool logo, complementary colors, and stylish formatting.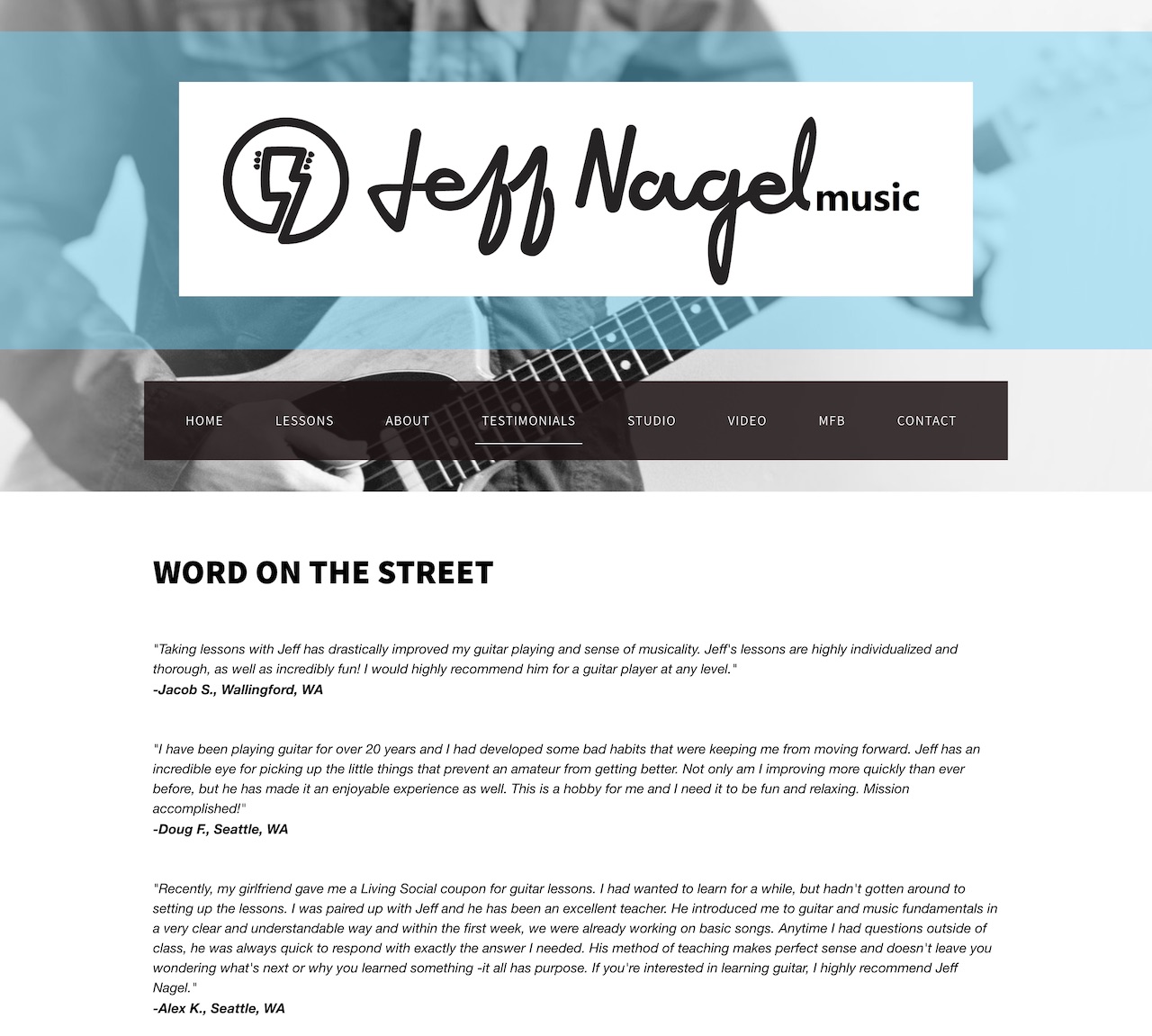 His testimonials page is filled with people praising his services. This is very reassuring to prospective students, since sometimes they are flying blind looking for an instructor.
FAQ
Another way to build trust with your website visitor is to answer any nagging questions ahead of time. Allan Salmon provides a Q & A section on his guitar lessons page to clear up common inquiries students may have.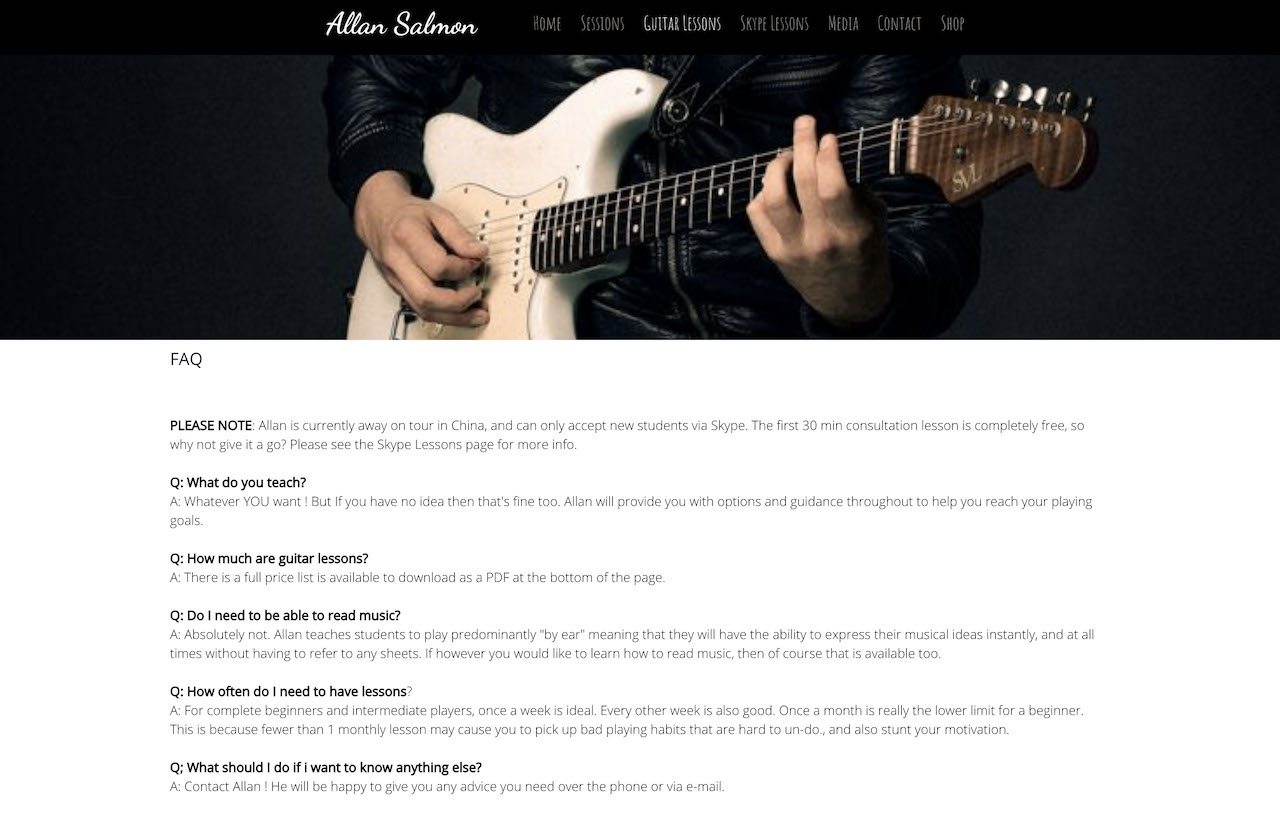 You can add new questions and answers to recurring questions at any time. Our features make it easy to update from desktop or mobile devices.
Information/Pricing
Once a prospective student has a good feeling about you, they'll want to talk cost. It's up to you whether you list your pricing or ask them to inquire for more information. Guitar Tuition Colchester provides their lesson options on a dedicated pricing page.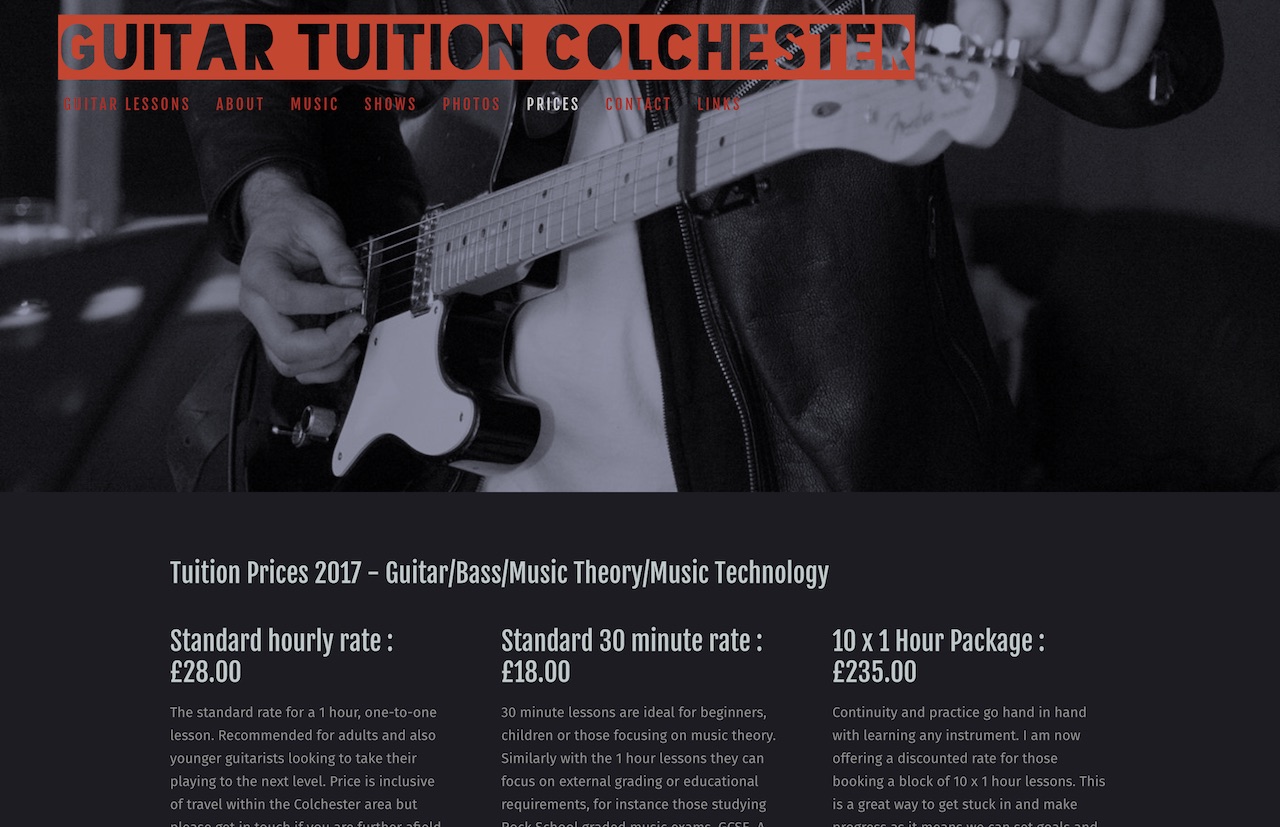 If you offer several different plans, make sure to add a complete description under each plan option.
Store
When a prospective student is ready to jump in, you can make it easy for them to purchase from your website. With our commission-free store feature it's easy to setup payment options like BLB Music Lessons does on their store page.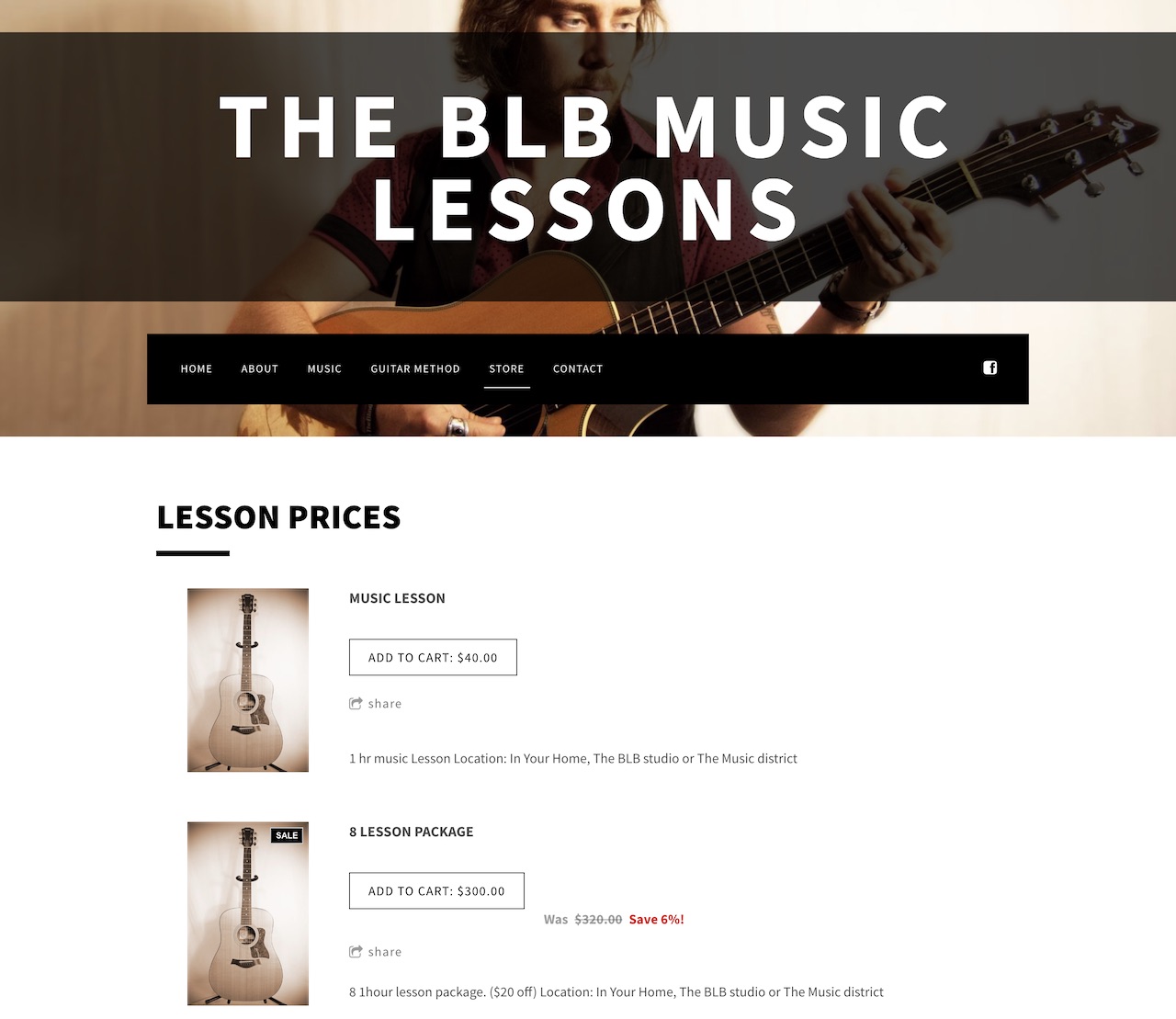 As an additional source of income, you can even sell other items as well. Glenn Parish of Session Guitarist UK takes advantage of this option by selling items on his guitar tab shop page. The best part is Bandzoogle doesn't take a cut of any of your sales!
Contact
The final page on your website will be the contact page. This allows prospective students to contact you for more information or to book their first lesson. Simon of Pop Guitar Lessons Manchester understands the importance of this page.
He not only adds the location information, but includes a Google map as well. This makes it easier for students to find him. He also includes a custom contact form. This is a better option than adding your email address directly to the page. Visitors can simply add their name, email and message and it will get delivered right to your inbox.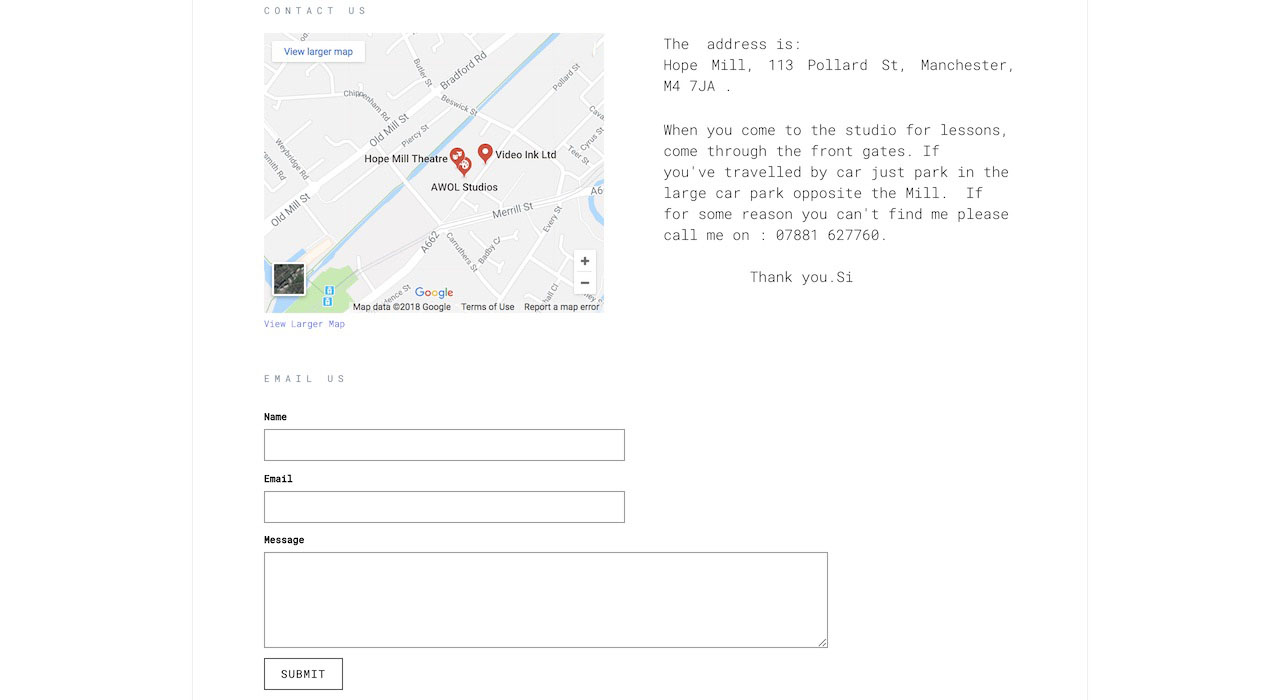 These guitar teacher website templates are a great example of the many different styles available for your own website. In this post we focus on guitar teachers, but we have many more examples. Take a look at our sample band sites page as well as in our blog in the featured websites section. If you need a bit more guidance check out our free online guide How to make a website for your music. Get started today and you'll see how easy it is to get a great guitar teacher website up in no time!
Why not share this with your friends?
Build a stunning band website and store in minutes
Promote your music on your own unique website.
Sell music & merch directly to your fans. Keep 100%.
Grow your fan base with built-in marketing tools.