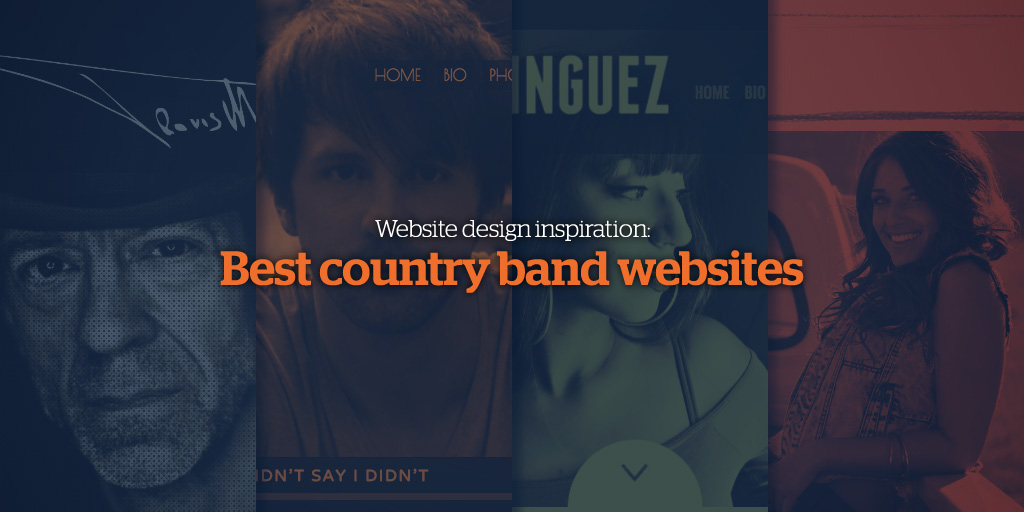 Wondering what makes for a great country band website? We've got you covered. Here are examples of some of the best country music websites on Bandzoogle.
Each website uses one of our many mobile-ready templates, customized to fit the artist's individual brand! Check them out:
Great Images
Alyssia Domniguez's website uses our Manhattan theme and features a large professional header image on the Homepage.
[How to Build the Perfect Homepage for Your Website]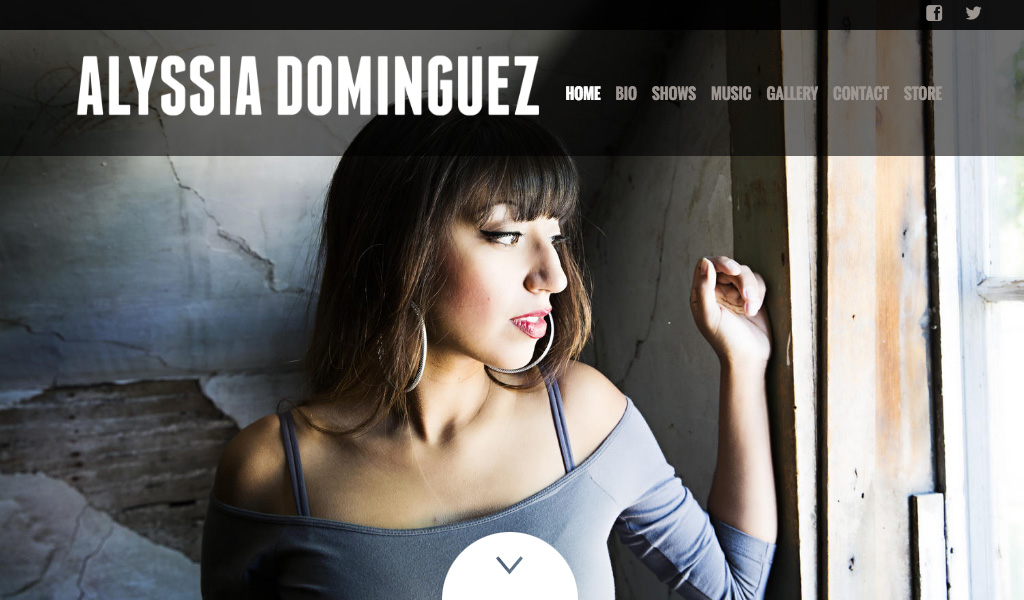 She then changes up the header images with more beautiful photos for the interior pages. But we especially love her Gallery page! Featuring photos or videos are a great way to let fans in on your activities - and Alyssia features both on her website.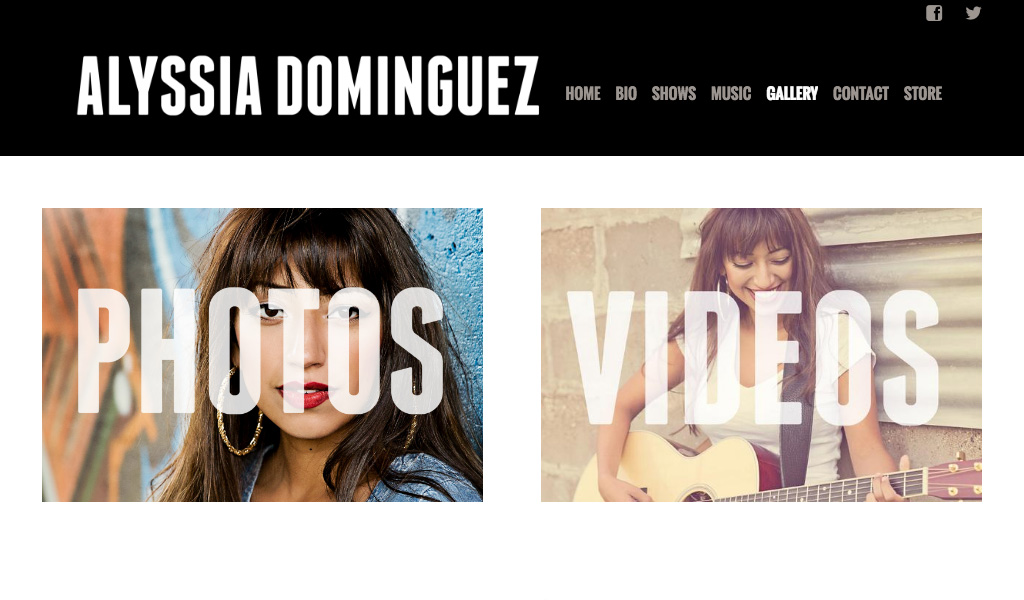 Her Gallery page lets visitors choose between Photo and Video galleries.
On the Photos page, she includes 2 galleries. The first one features great promo shots from different photo shoots. This provides lots of options for media, venues, and festivals to choose from. She also has a gallery of great live shots, which gives both fans and industry a sense of her live show.
For the Videos page, she makes use of our Video feature, embedding YouTube videos from both live performances as well as intimate cover songs.
Build your country band website in minutes with all of these features and more. Sign up with Bandzoogle now!
See You At The Show!
Of course you'll want your fans to be able to find you after they've checked out your website!
Gal Holiday and the Honky Tonk Revue use our Events feature to list all of their upcoming gigs (they're really busy!). Fans can click on any event to get more details, see the venue on Google Maps, and share to social media to help spread the word. Gal Holiday also adds some visuals to the Shows page by using our Instagram Gallery feature.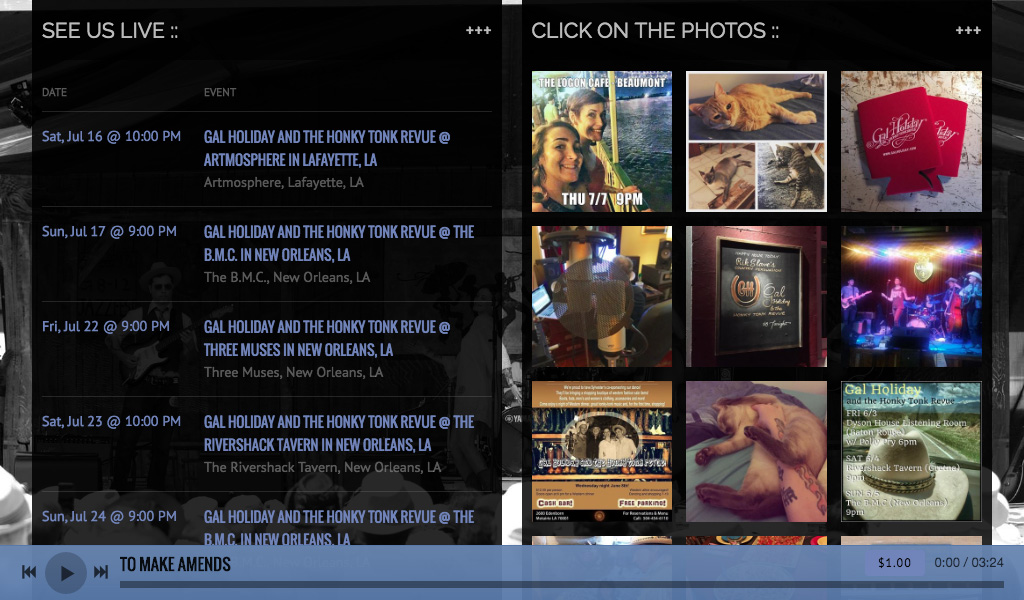 [How to set up an Events Page on your Band Website & Sell Tickets Online]
Sell It Out
Our Store feature allows you to sell your physical merchandise, so fans can order straight from you! Like with our Music feature, sales through the Store are commission-free!
Dannie Marie lays her Store page out nicely, with great visuals for her merch. She even sells some creative merchandise, including leather cuff bracelets with lyrics from her songs!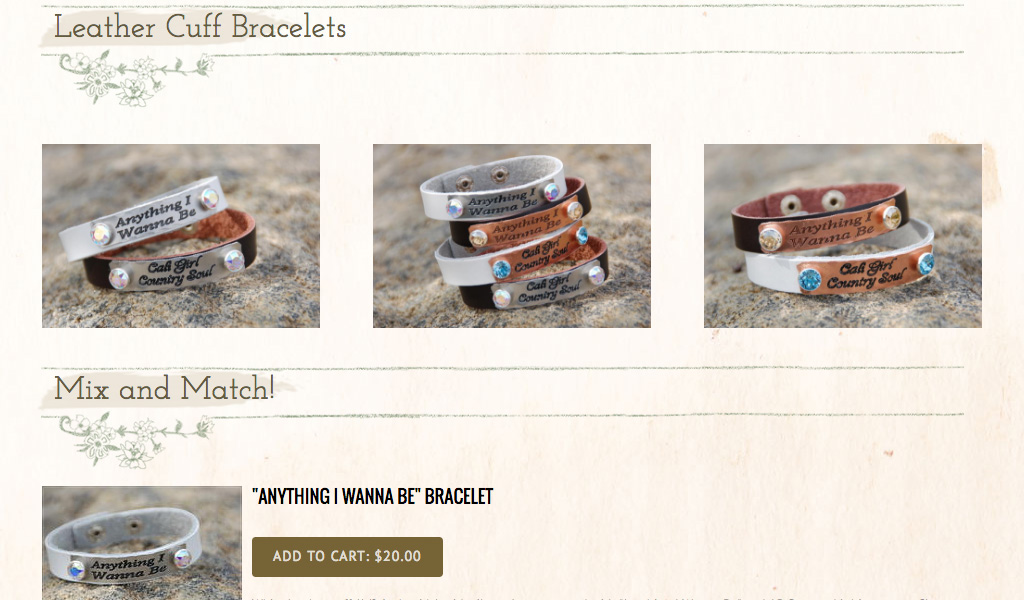 Be A Show Off
You want to show off on your website, so why not dedicate a page to cuts you've had recorded by other artists?
Travis Meadows does just that by using a Photo Gallery to lay out the album artwork. Then he adds a Text feature to showcase even more tracks that have been recorded by other artists.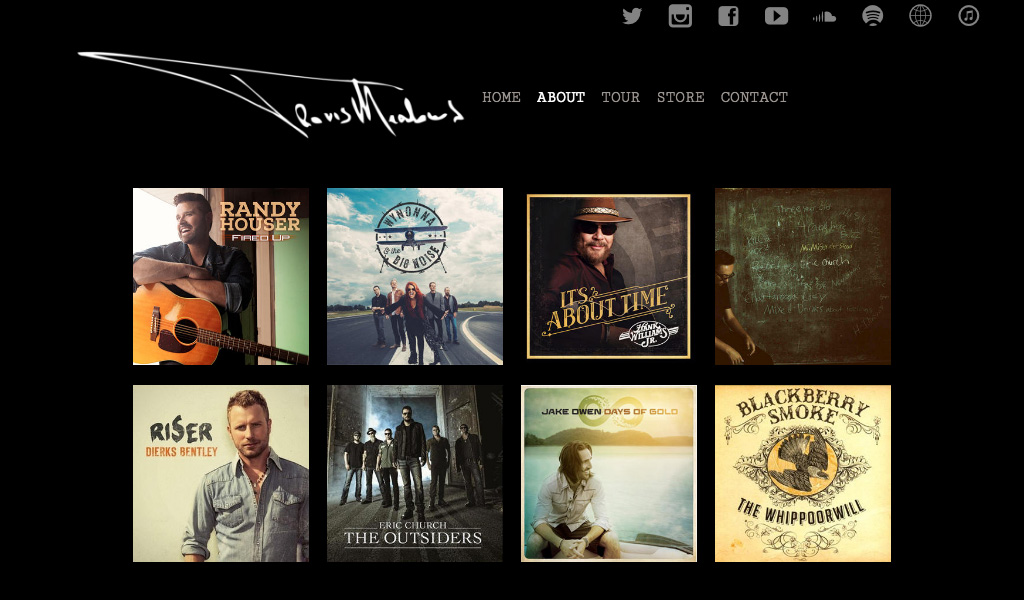 Your website should be a home with information for both fans and industry. Bandzoogle makes it easy to include these key elements when building your country music website. Hopefully these examples give you some ideas on what to feature on your own website!
For more design inspiration, check out our Website Examples page and the Beautiful Website Templates category of our blog. If you need a bit more guidance, check out our free online guide How to make a website for your music.
Why not share this with your friends?
Build a stunning band website and store in minutes
Promote your music on your own unique website.
Sell music & merch directly to your fans. Keep 100%.
Grow your fan base with built-in marketing tools.