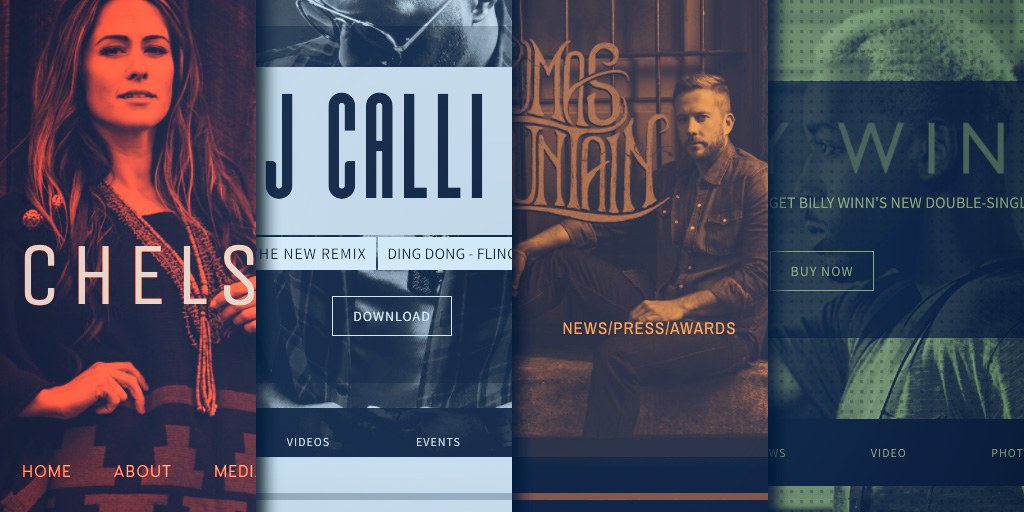 You put a lot of work into creating your music, so don't hide it from the world. Make it the center of attention by having a custom website. Our Billboard template is great for this because it calls attention to you and your music right away.
This is one of our most popular themes, but don't worry, with several header image options you can customize it to the look you want. In this blog post we'll check out several examples of top musician websites using the Billboard template in very different ways. Let's dive in…
Header Layout
The most noteworthy part of this template is by far the versatility of the header area. The header height can be adjusted to suit your needs. The Billboard template allows for a beautiful large full screen header image like this example by singer/songwriter Chelsea Cunningham.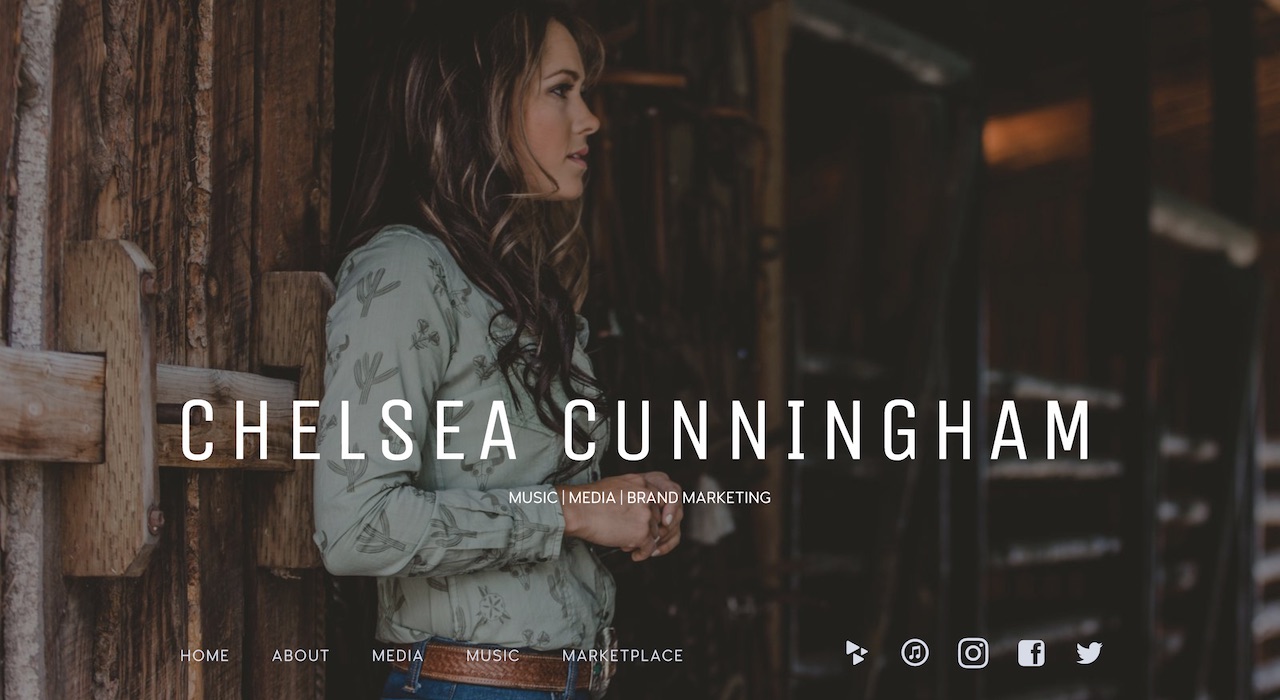 With the header height toggle you can choose how much of the header you'd like to show.
Four-piece band, Poe the Passenger, shows us a more condensed version with a shorter header image. This allows the content area to be higher on the page.
No matter which layout you choose, you'll want to make sure you use a professional image. Photos that are blurry, overexposed, or too dark can create a negative impression of your music.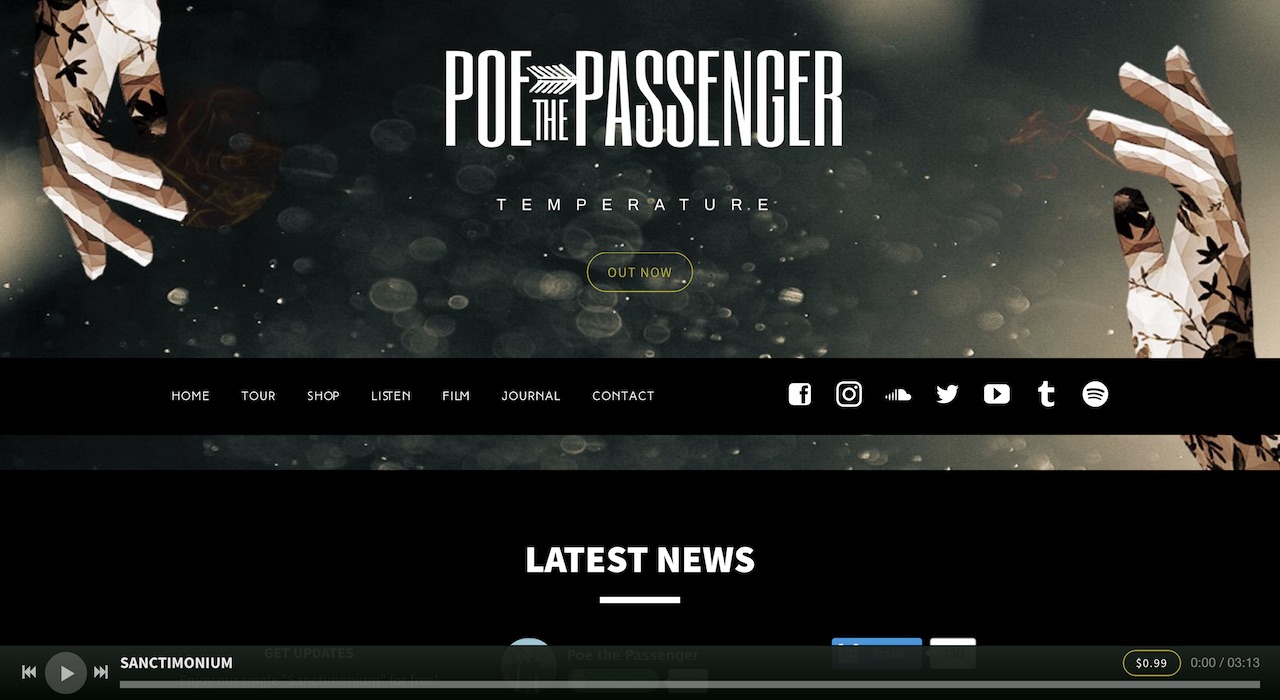 Banner
Another unique feature of the Billboard template is the option for an opaque banner in the header. The banner overlay can be adjusted by height, color and opacity. You can also add a background color to the title if you'd like.
With all these options you can make so many different styles. Here's an example, from DJ Calli B, showing how minor color adjustments can really change the look of your header in a couple clicks!

Blend
If you're looking for a seamless transition between the header and content area, look no further. With the Billboard template, the base of your header image touches the top of the content area.
With our styled section options you can make the top content section the same color as your header for a consistent look.
Acoustic pop duo, Red Tide, does a great job here. The large header brings attention to their latest album release, then moves on to more info about the duo.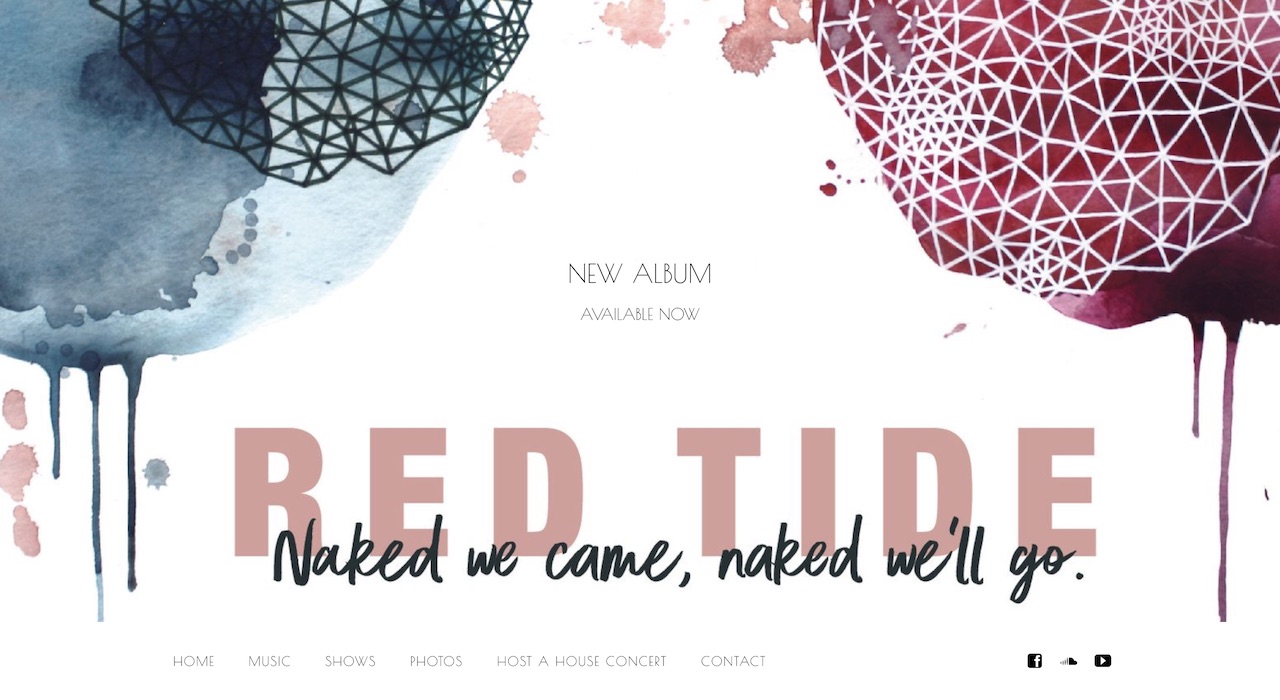 Texture
A nice blend is great, but if you'd rather make the header pop, consider adding a texture element.
We love what Billy Winn has done with his Dance-Pop website. Beautiful vibrant colors make his website fresh and inviting. Adding the dotted overlay gives the header contrast to present the artist in a visually pleasing way.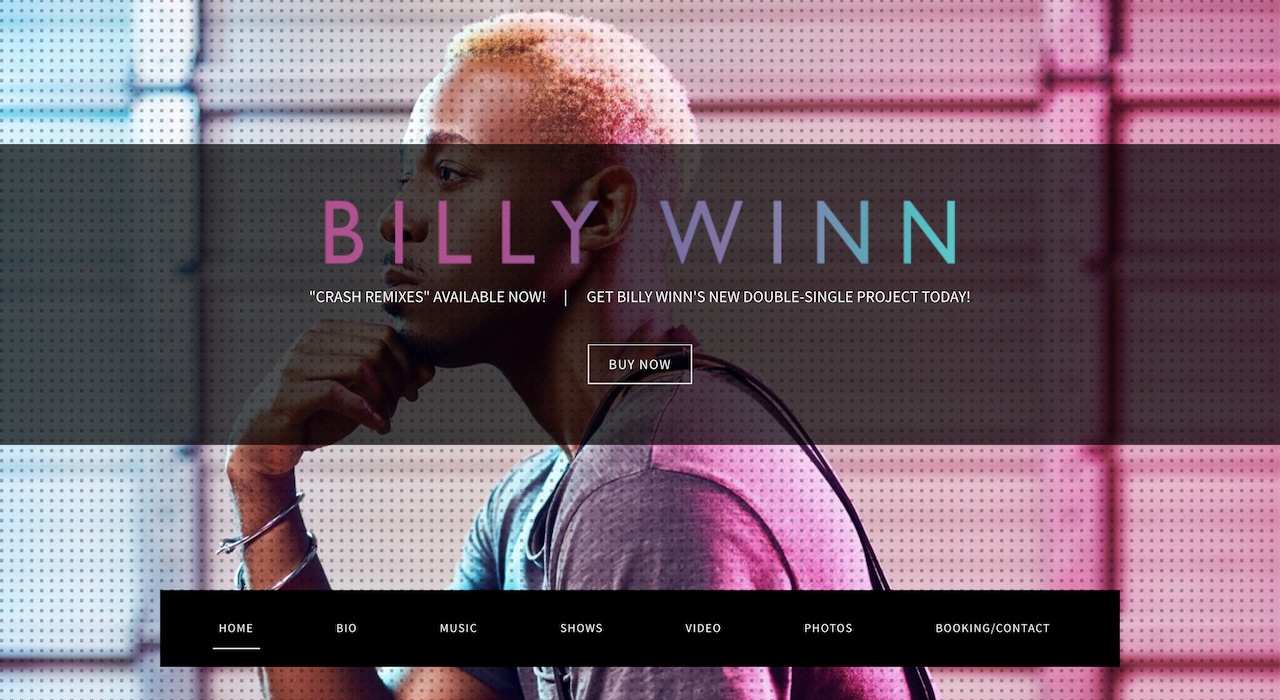 [Theme Editor Pro Tips: How to Give Your Website a Fresh New Look]
Movement
Billboard's large header space is the perfect layout for displaying a video header.
Funk-Rock fusion artist, VICTOR, got creative and combined two videos to add movement to his website.
Although a bit more advanced, this just shows the versatility available with Bandzoogle templates and customization options.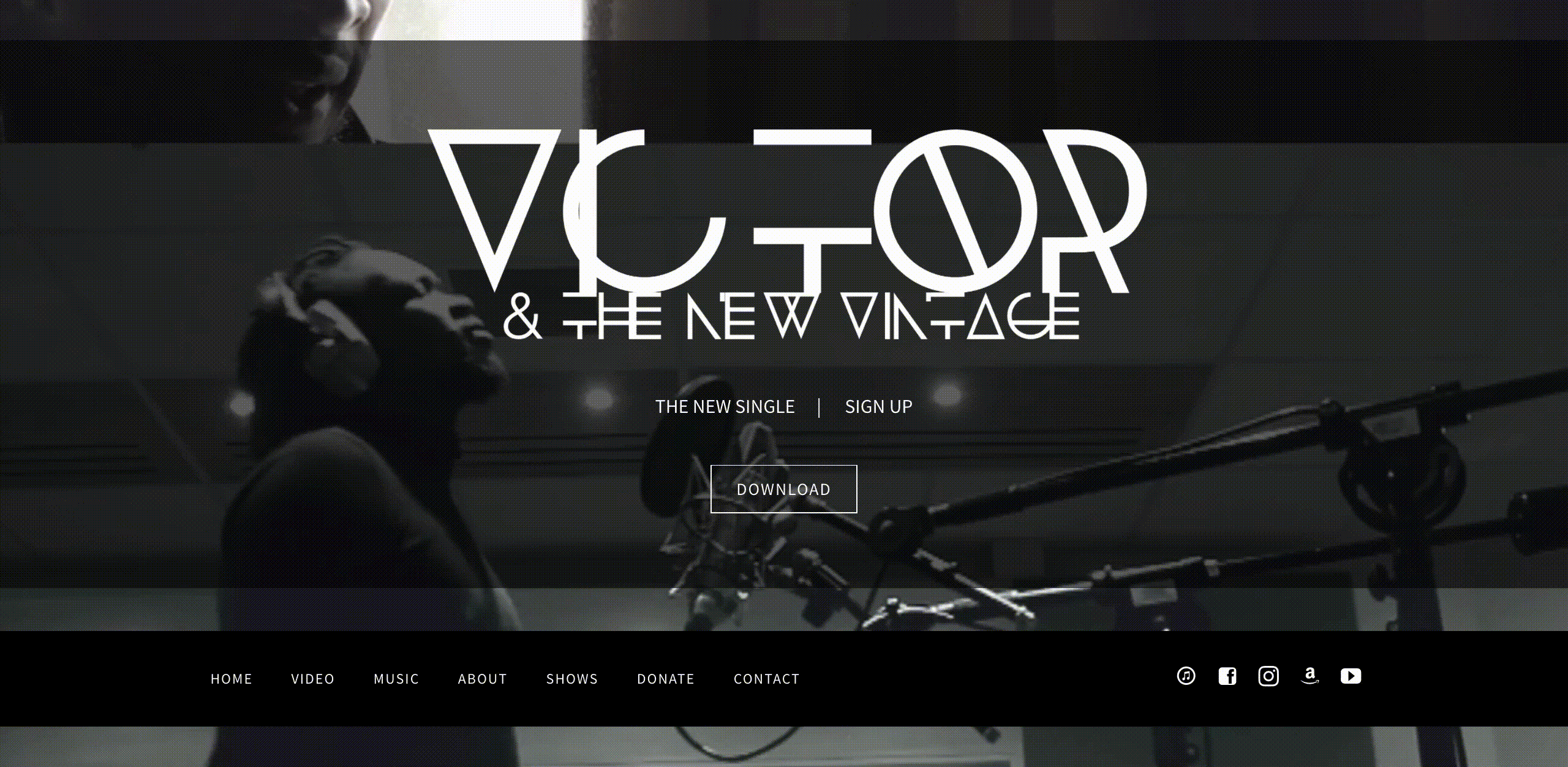 Create your own stylish, mobile-ready website with the Billboard template in minutes. Try Bandzoogle free today!
Logo
Although we offer many header title options, custom branding is an option as well. You can upload your logo to your header in the theme editor.
Country singer, Thomas Fountain, has a stylish logo that fits well with the design of his website. The color works well over the image and the layout placement is perfect in relation to his header image.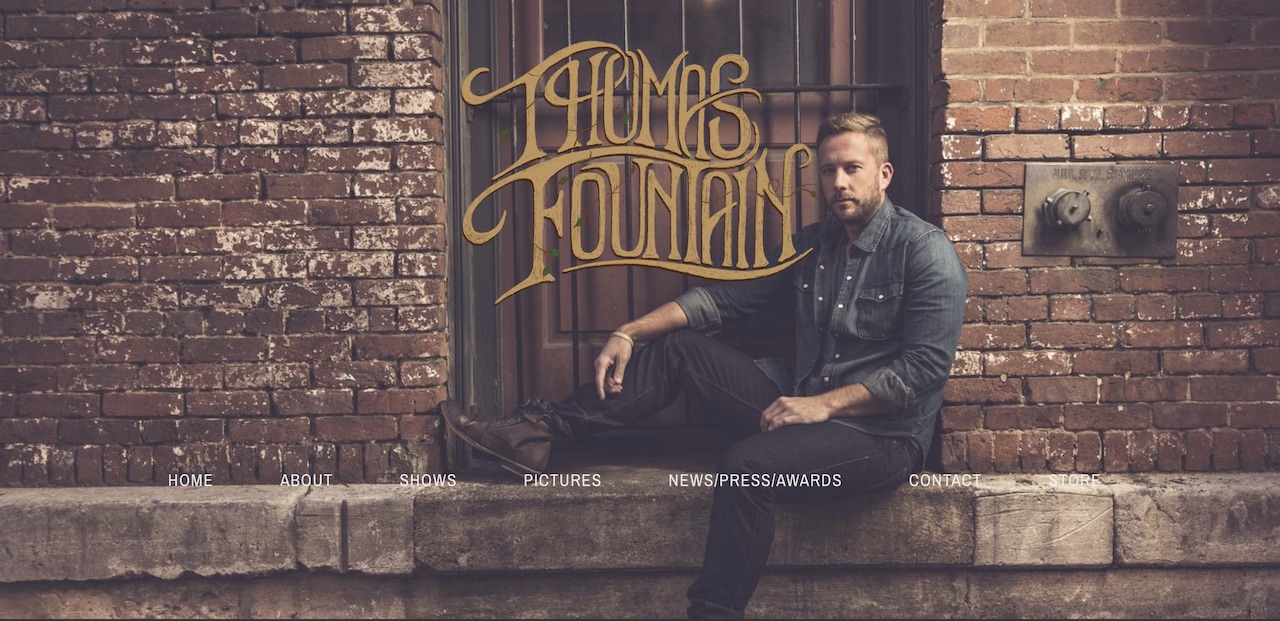 Simplicity
A logo looks great over an appealing image, but what if you just want to keep it simple? Billboard works well for this too. This is especially true for business websites for venues, studios, and record label websites.
Here's a nice example from Collective Wave Records. They use a simple black and white logo with a built in call-to-action header.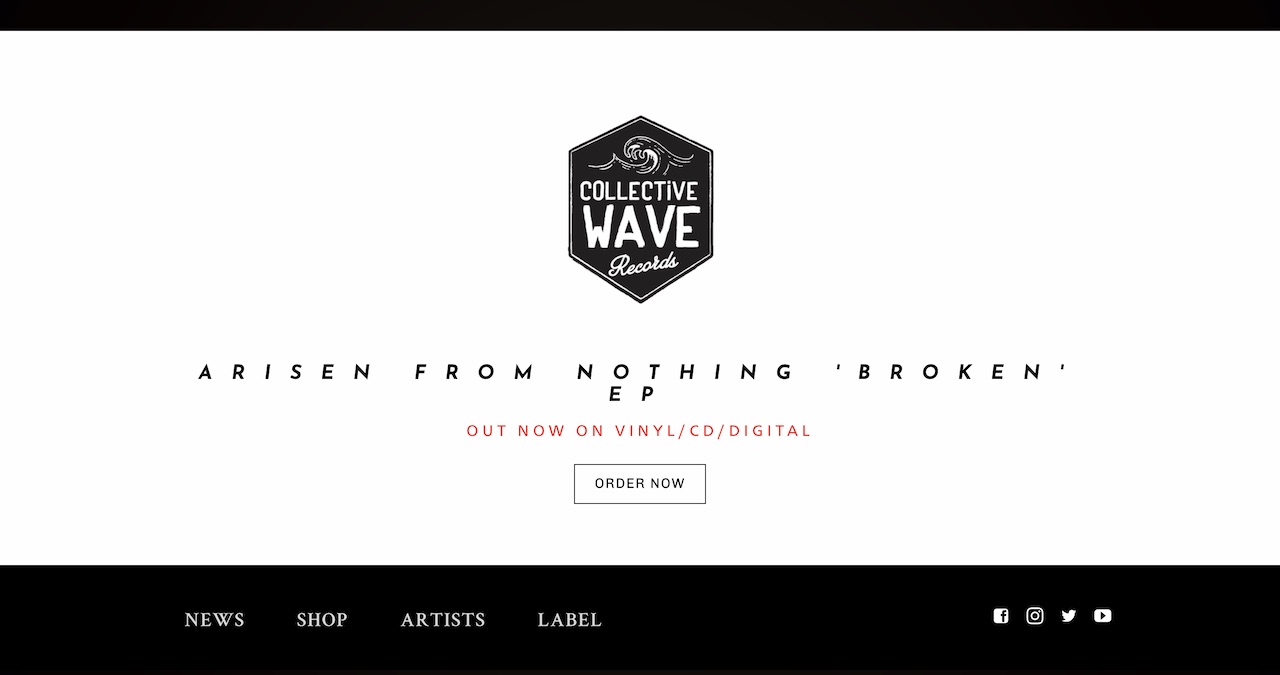 Call-To-Action
On that note, a call-to-action header is recommended to get the most out of your musician website. A call-to-action (CTA) is the one thing you want someone to do when they visit your website. It engages fans to get involved while navigating your site. With Billboard, the CTA is built into the header so you don't have to add any extra widgets or plugins to your website.
Americana band, The Moves Collective, excels at this concept by using a large colorful logo with a clear call-to-action text and button. The orange button stands out and when clicked allows fans to sign up to their fan club and get a free track in exchange. It's a win-win!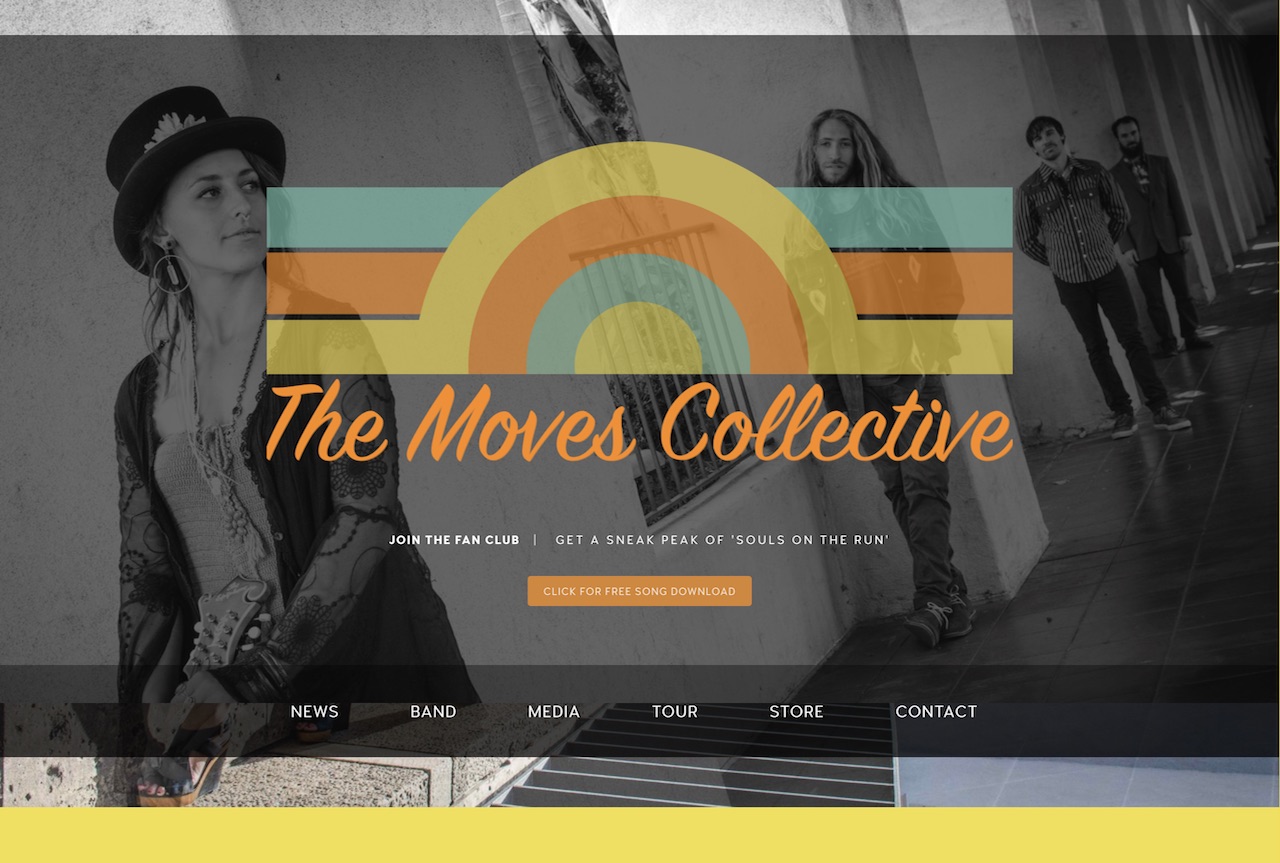 Sections
Bandzoogle was created for musicians, but works well for all types of projects, ventures and industries. A popular use of our platform is as a homebase for your podcast. Podcasts typically focus on content over host so you'll need to make your website design pop. The Share The Knowledge Podcast website sets the bar with a clean stylish look.
Using our styled sections, DJ TLM, uses a mix of color, background images, and positioning to make the website visually appealing.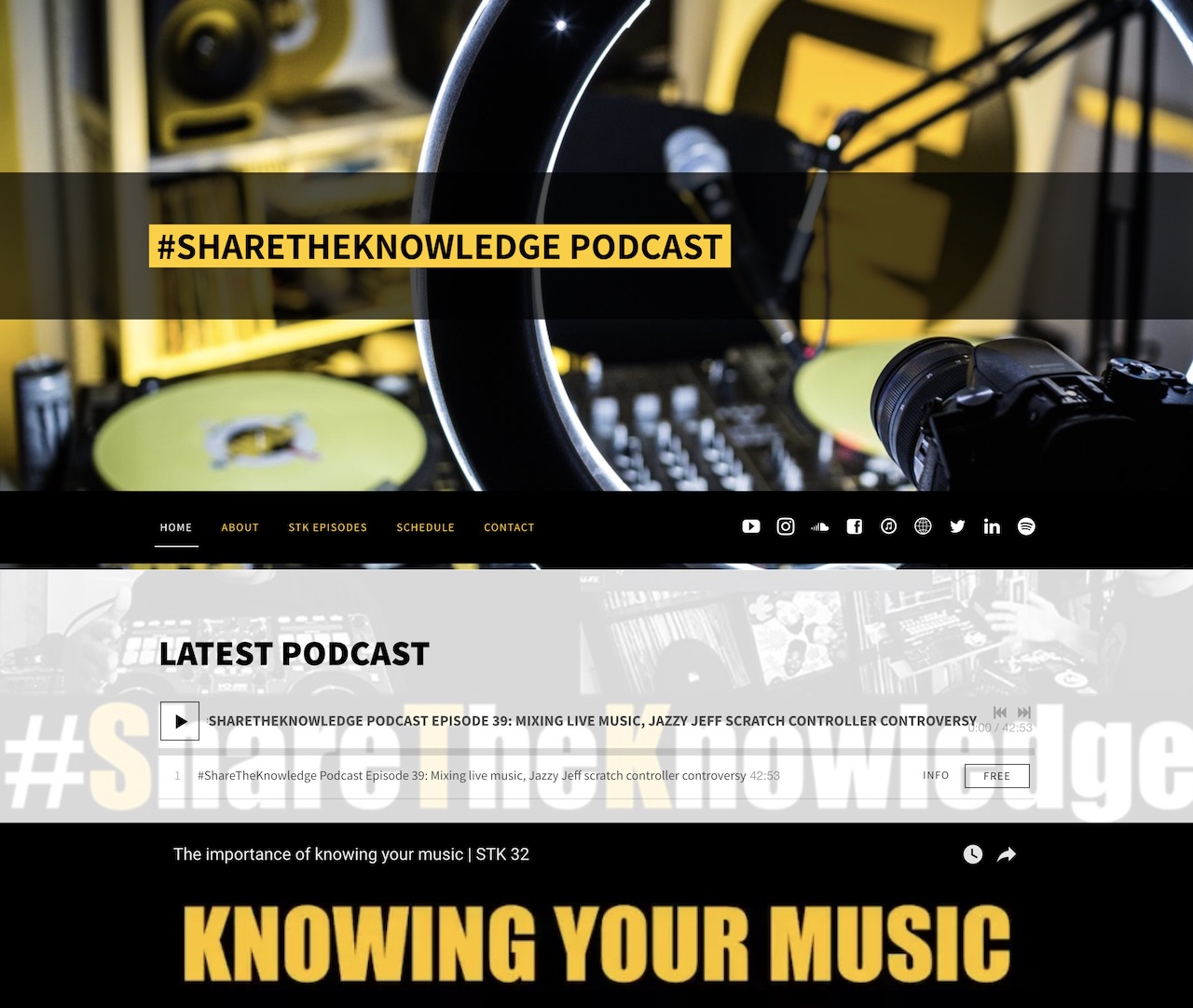 [Website Design Inspiration: Beautiful Styled Sections]
You've seen several different Billboard examples here, but for more inspiration we recommend checking out our blog and examples page as well. If you're looking for a top musician website design, the Billboard template can't be beat. It gives you all the flexibility you need to create something awesome for your musician website!
Want even more design options? Check out our top 16 website templates for musicians and bands.
Why not share this with your friends?
Build a stunning band website and store in minutes
Promote your music on your own unique website.
Sell music & merch directly to your fans. Keep 100%.
Grow your fan base with built-in marketing tools.