A common trend with tech companies is to build a product, get lots of funding, and spend some of that money on fancy office spaces (like SoundCloud, or Spotify, or Pandora).
Bandzoogle has operated a little differently over the past 10 years. The company is privately owned and operated, has been profitable from day 1, and staff work remotely (read an interview with Founder Chris Vinson here). No VC funding, no big ad spends, no elaborate offices.
However, not to be outdone by our peers in the tech world, we thought it would be fun to give you guys a peek inside our lavish (home) offices from around the world:
We have offices by land:
CEO David Dufresne's backyard office in Montreal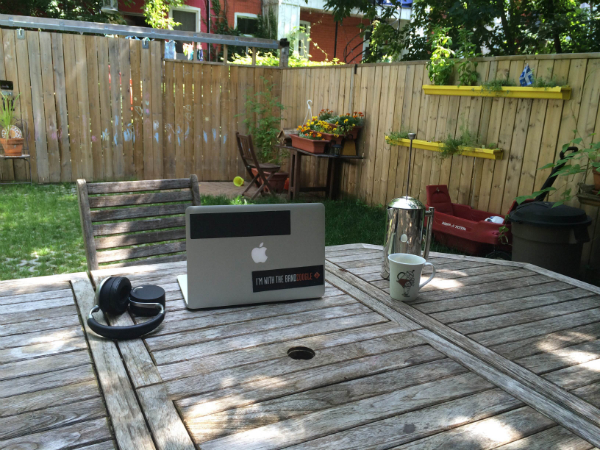 … and by sea:
Developer Daniel Collins sometimes works from a boat. Yes, a boat. (various locations)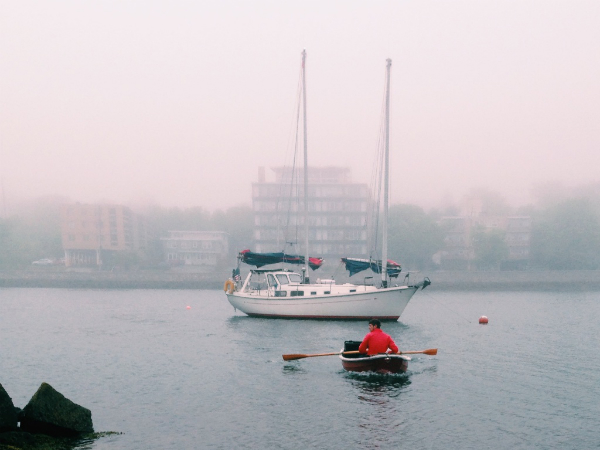 Working from home means every day is bring your pet to work day:
Support team member/product tester Justin Ralph's office in Toronto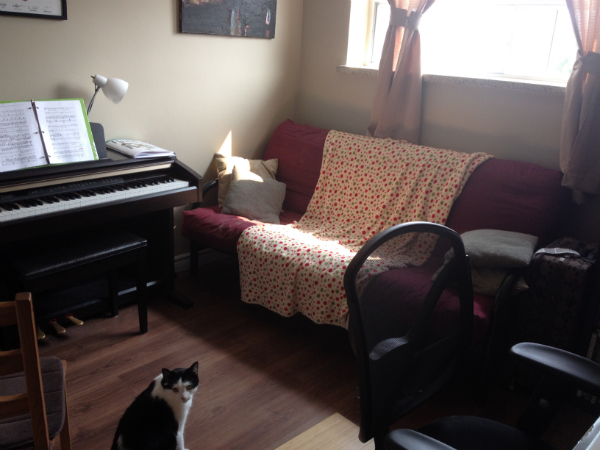 Support team member Melanie Kealey's office in Ottawa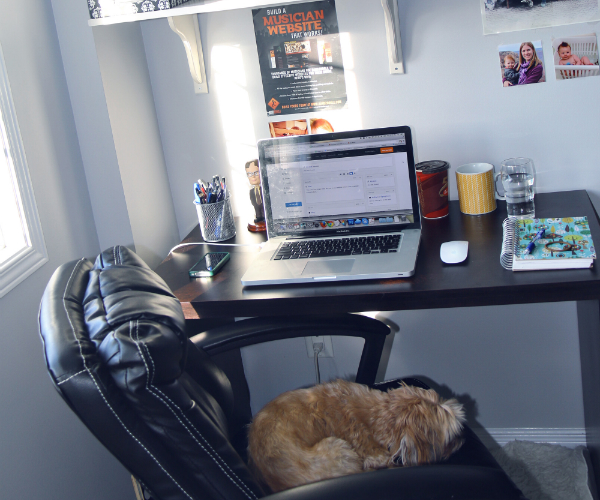 Developer Eli Gordon's office in Halifax (read an interview with Eli, he's our longest serving employee!)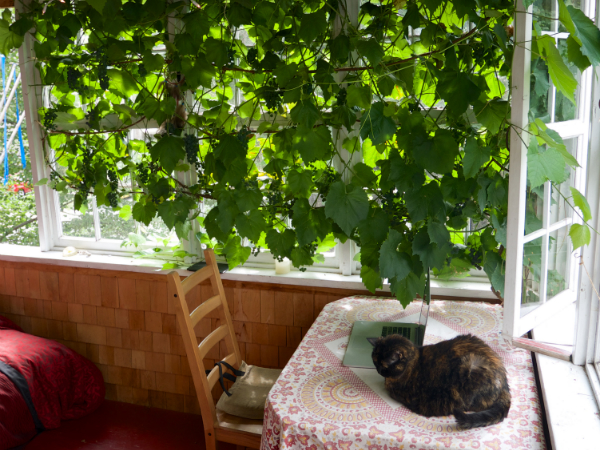 Some of us work while on the road:
One of the many hotel room offices of Director of Artist Relations Dave Cool (this one is in Vancouver)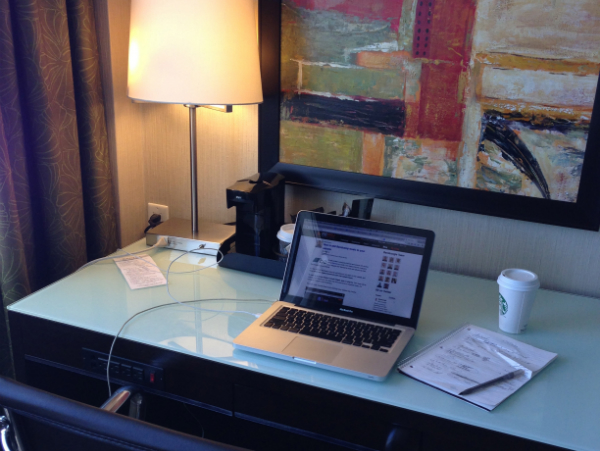 We even have an infinity pool in our Spain offices:
Developer Jorge Manrubia is based in Madrid, Spain. And fine, this isn't actually his office, but it *could* be...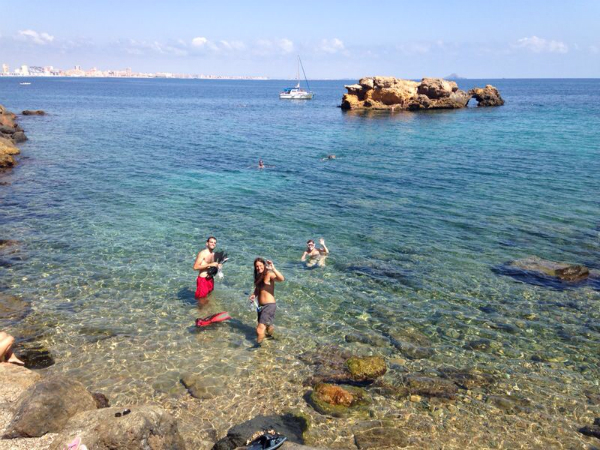 Plus a stocked bar while some of us work through happy hour:
Support team member Joseph Longo's office in Montreal. Joseph, we may need to talk.
Our Canadian headquarters features canine therapy:
Founder/CTO Chris Vinson's lakeside office in Hudson, Quebec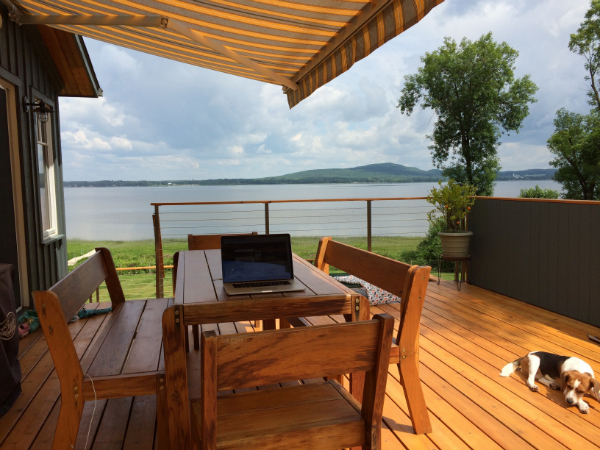 And there's always a jam about to break out in our UK office:
Developer Dave Spurr's office in Leeds, UK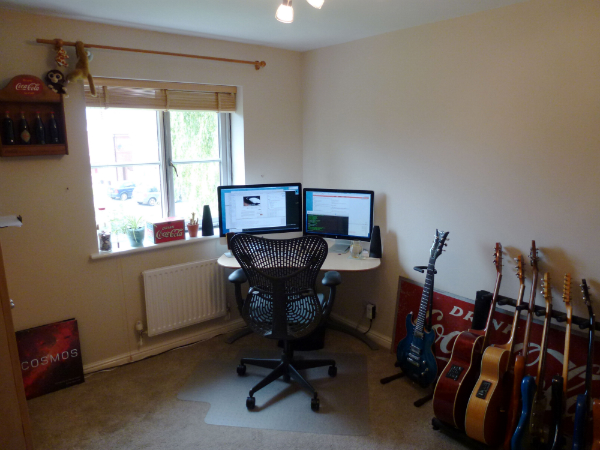 Or a recording session on the West Coast of Canada
Support team member Adam Percy's office in Port Alberni, British Columbia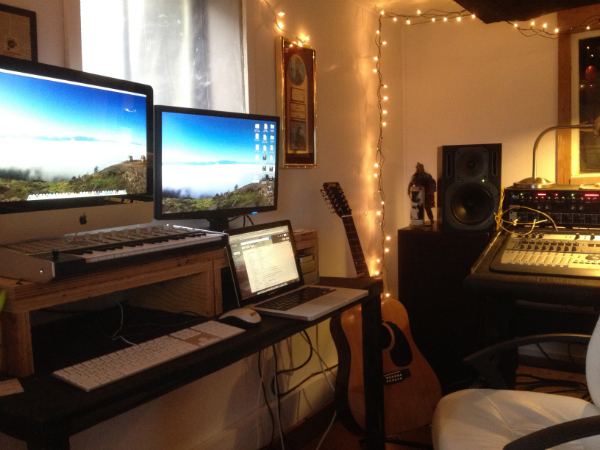 ---
With 20 staff members here at Bandzoogle, we couldn't feature everyone in this post, and to be honest, we didn't want to brag *too* much.
But here's the Bandzoogle family portrait from this year's meetup. Using tools like Flowdock, Trello, and Skype, we communicate daily to build new features, and to help us support over 20,000 musicians and bands from around the world who depend on Bandzoogle to power their websites.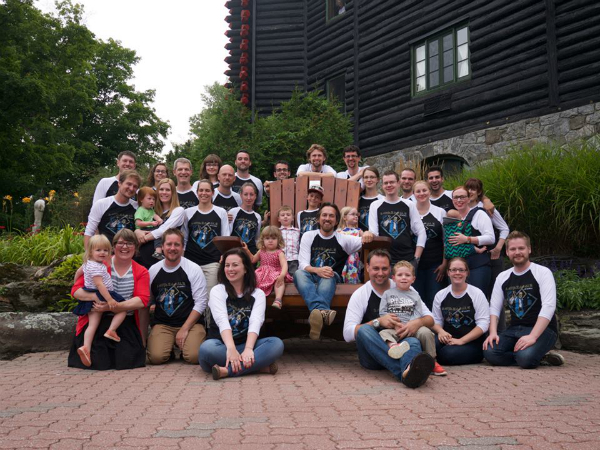 We hope you guys enjoyed getting a little glimpse into our world of being a remote company!
Why not share this with your friends?
Build a stunning band website and store in minutes
Promote your music on your own unique website.
Sell music & merch directly to your fans. Keep 100%.
Grow your fan base with built-in marketing tools.