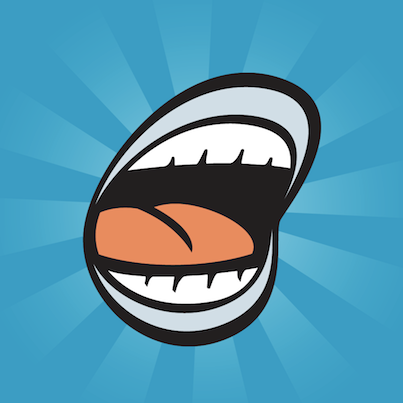 This is a guest post that originally appeared on the Sonicbids blog. Sonicbids is an online platform that brings musicians together with people looking to book or license music. Bandzoogle members can get an exclusive 1 Month free trial for Sonicbids by clicking here.
In a recent blog post we talked about creating a marketing budget. Here are some ideas on how you can raise money to go on tour. Enjoy!
---
You just finished your EP and are ready to hit the road, but you're broke. All your cash went into recording and mastering your tracks. Collectively your band has 38 bucks in the bank. Before you can promote your album and head out on tour, you need to pull together some cash and fund your trip. Here are four ways to help you finance your tour and get you ready for the road:
Crowdfunding
Online crowdsourcing is the way of the future. From recording your debut album to funding your first tour, this can be a great option for any band. There are many sites to choose from, such as kickstarter.com and indiegogo.com. Each of them have their own advantages and limitations, so do your research before jumping in.
When promoting your tour through a crowdfunding site, have your route planned out and be transparent. Let your supporters know where their money is going (for example: gas, $1000; food, $500; lodging, $800). Offer pre-sale tickets as one of the tiers ("donate $50 and get your name on the list at our NYC show"). This is a great way to encourage people to donate and get them to your show. Offer downloads, play acoustic sets in their living room, send out original artwork -- do anything that you feel will get your fans to donate. Think through the whole campaign and what your needs will be. Then record a well-crafted video. If you're asking your fans to donate money, put the time into it and make it professional. Sonicbids artist Reggie Williams used Kickstarter to raise $11,000 to fund his first East Coast tour. If used correctly, Kickstarter has the ability to help bands in need. Give it a shot.
Throw a Benefit Show
Your fans want to support you. More importantly, they want to see you play live. Bring these two things together and you've got a great way to raise money for your tour. Benefit shows are a great way to get people excited for your band, and to spread the word about your tour. Just don't expect a benefit show to fund your travels across the country. This is a good way to get the ball rolling or to fund a five-day trip, but a "30 cities in 40 days" tour is going to need a lot more capital behind it. Use a benefit show as a starting off point to fund a small tour, or start saving for a larger one.
Learn to Save
This is something I have been working on for years. The hardest thing about saving is starting. Once you start and watch your account grow, it gets easier and easier. You become more determined to get more money in that jar. Now you just need to get your whole band on board. Saving for a tour is a good way to plan out an organized tour and not rush into anything. It gives you more time to get things in order instead winging it. Every chance you get, put money aside. You will be amazed at how much you can save if you work at it.
Use Your Resources and Network
Before you start investing money into a tour itinerary, see what resources you can salvage for free. If you uncle's got an old van, see if you can use that before you rent one. Once your gigs are booked, see whom you know in those cities. Reach out to family members and friends. See if any other bands on the bill will let you crash on their floor. Use the resources at hand before you start throwing money towards new ones. Go on the cheap. Bring a little gas burner and cook food. Try to save as much money as you can. Invest more into merch and equipment. How you get to a place is not as important as how you play. Surviving on tour is a different story. Once you know what you can get for free and what you have to pay for, then you can start to plan out your finances.
---
Why not share this with your friends?
Build a stunning band website and store in minutes
Promote your music on your own unique website.
Sell music & merch directly to your fans. Keep 100%.
Grow your fan base with built-in marketing tools.