The new year is a great time to evaluate, make some changes, and start fresh. Why not give your website a makeover to start the year? We've launched many new features in recent months that can help you do just that. Here are some ideas to help give your site a fresh new look for 2014:
1. Change the theme
One great way to give your site a makeover is to change the theme. We have hundreds to choose from, and recently added 8 stunning new website themes.
If you want to try them out, go to your Design tab and click "choose a different style". With Bandzoogle your content and design are independent, so you can try them all and change the design as many times as you want, your content won't be affected.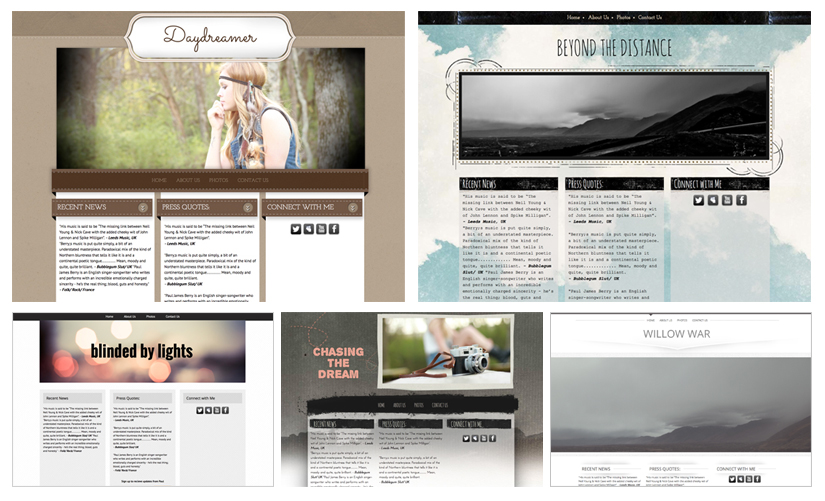 Not customized enough for you? Simply click on "Advanced Styles" in the template chooser and you can build your own custom theme from scratch in just a few clicks.
 
2. Change the layout of your content


Up until a few months ago, you had the option of putting content either full width, or in two 50% wide columns. We've now given you much greater flexibility over content layouts, making it easier to achieve the look that you want.
You can now easily choose 3 columns, left sidebar, and right sidebar options. Here are some ideas for how you can use these new layout options:
Sidebar
These are some features that would work well in the sidebar:
Mailing list signup: Add a mailing list signup along the left or right side of your page

Social icons: You can use our My Sites feature to display your social links

Twitter feed: Use our Twitter widget feature to add your Twitter feed to the sidebar

Facebook Likebox: With our HTML feature, you can paste the code to display a Facebook Likebox

Upcoming Shows: Use our Events feature to display your upcoming shows.
Erica Perry's Homepage is a nice example of using a rightsidebar for some of these elements: www.ericaperrymusic.com/home   

3 Columns
With the 3 column layout, you can use it to organize content like:
Social feeds: Feature your social feeds next to each other, like Attaboy have done with their Twitter, Facebook and Instagram feeds:


Store: You can use the 3 column layout to help organize your store items:


Lyrics: If you have a Lyrics page on your site, you can use our Text feature in combination with the 3 column layout to help organize the page.

3. Sell any digital file, including videos, PDFs and more!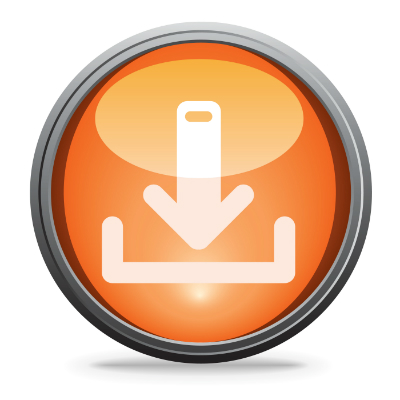 Adding new items to your Store is a great excuse to reach out to your fans and drive them back to your site. You've always been able to sell digital music and physical merch through your Bandzoogle store, but now PRO members can also sell any digital file.
This includes PDFs, so you can sell lyric books, music lessons, sheet music, and more. You can sell videos as well, including live concerts, HD music videos, video music lessons, and more. Many musicians out there are also talented visual artists, so you can sell artwork, drawings, posters, and other images.
 
4. Use the new Bandzoogle music players
Along with our new 2.0 system came totally redesigned Music features. Every format including Albums also has a full "player", rather than just preview buttons. Your fans can also now easily share your albums and songs directly to Facebook and Twitter.
Try them out by adding a "Music" feature to your website and selecting between the Album, Track list, and Music player formats. Remember, when you sell music through our music and store features, you keep 100% of the sale.
The color of the buttons now automatically matches the link color that you've set for your site. You can change the link color by going to your Design tab, clicking on Content, then adjusting the link color. Check out Ted Yoder's website which uses our new players: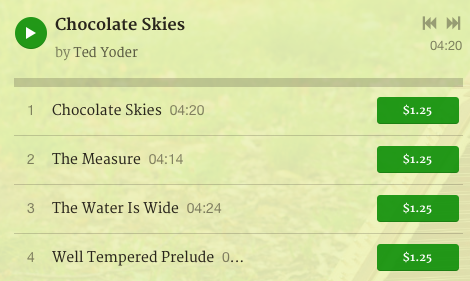 ---
Have you recently given your website a makeover? Are you using any of these new Bandzoogle features? Let us know in the comments below!
Why not share this with your friends?
Build a stunning band website and store in minutes
Promote your music on your own unique website.
Sell music & merch directly to your fans. Keep 100%.
Grow your fan base with built-in marketing tools.