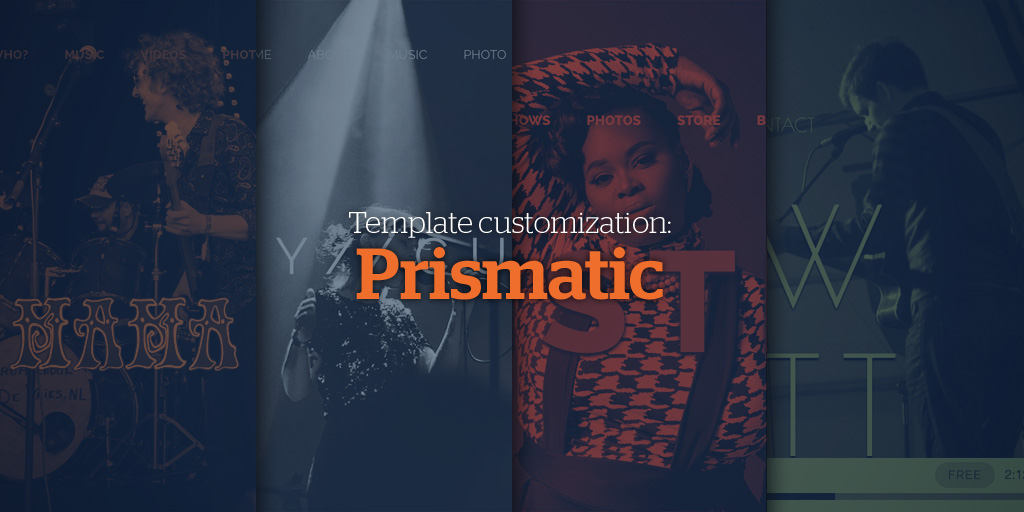 We know that musicians are a busy bunch. Between scheduling gigs, doing promotion, and actually making music, there's not always a lot of time left to design a website. So we've added some themes that will give you a polished look with little fuss.
Our modern website template Prismatic is a great example: choose a variation, add a large image, your band name, and you're all set to add your content!
If you want to make your website's design even more unique, try out some of the built-in customization options that come with the Prismatic theme. You can adjust colors, fonts and filters to set your website apart in minutes! Let's check out some examples.
Set the stage
First impressions are everything. Make use of a stunning image that showcases your band right away. The Prismatic theme includes a loading animation which floats in your name and menu over your main image.
Choose an image that speaks to your sound, and is a visual representation of your music. If it's high quality and includes your band members, it'll jump out as the centerpiece in your design.
BOYCUT uses an image with interesting colors - a live shot to capture their energy. With the variation they chose, the inner pages have a background color only. They've made it black, which works well to both complement their main image, as well as the other images they've added to their website.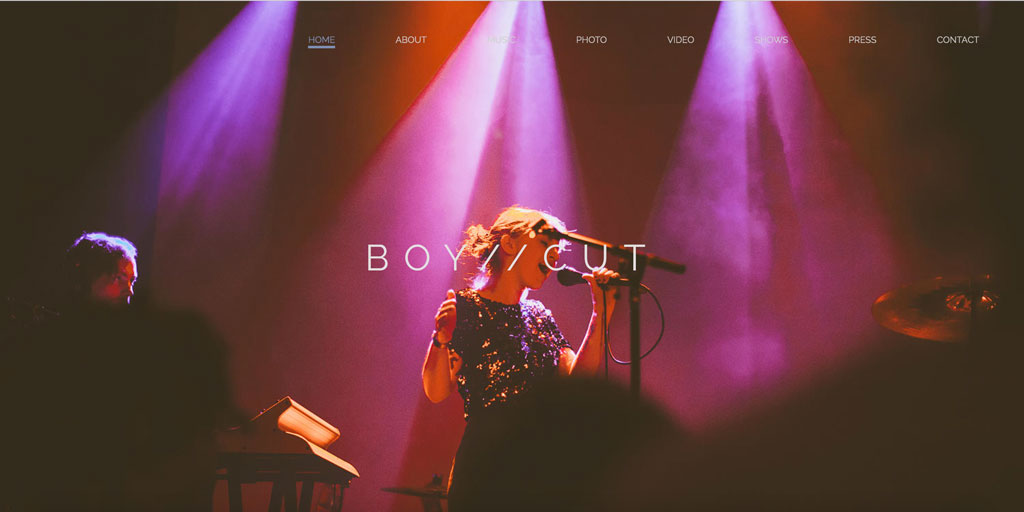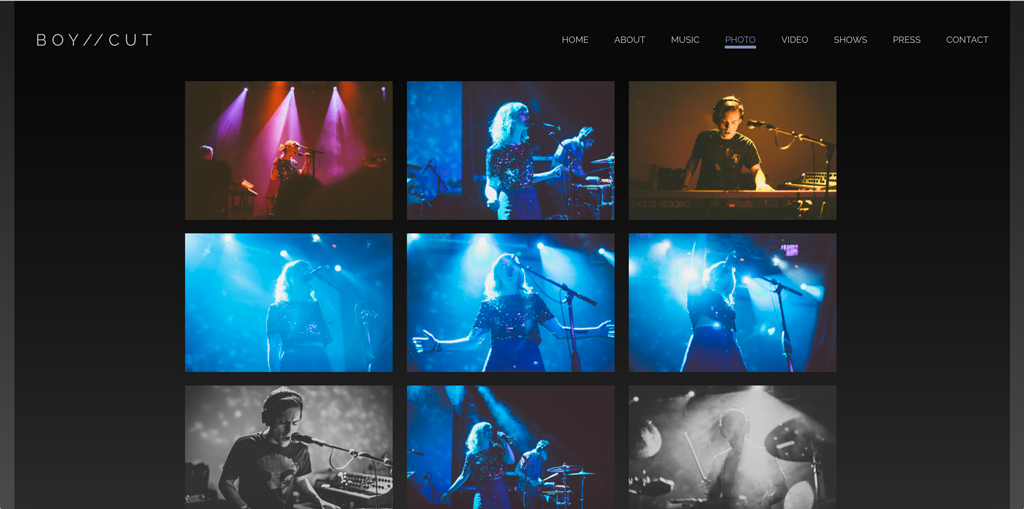 Want to give it an extra spark? Try adding a video background to your main page! This will add some motion and excitement to your page when loaded.
Creativity counts
This website template is so customizable that the same theme can look totally different! It's perfect for any type of band or solo artist.
We love this slideshow of images that Reed Four uses, making their homepage shift while staying on brand. It entices the visitor to click on their other pages, discover their music, and read their excellent band bios.
Create a stylish website that showcases your music in just minutes. Try Bandzoogle free today!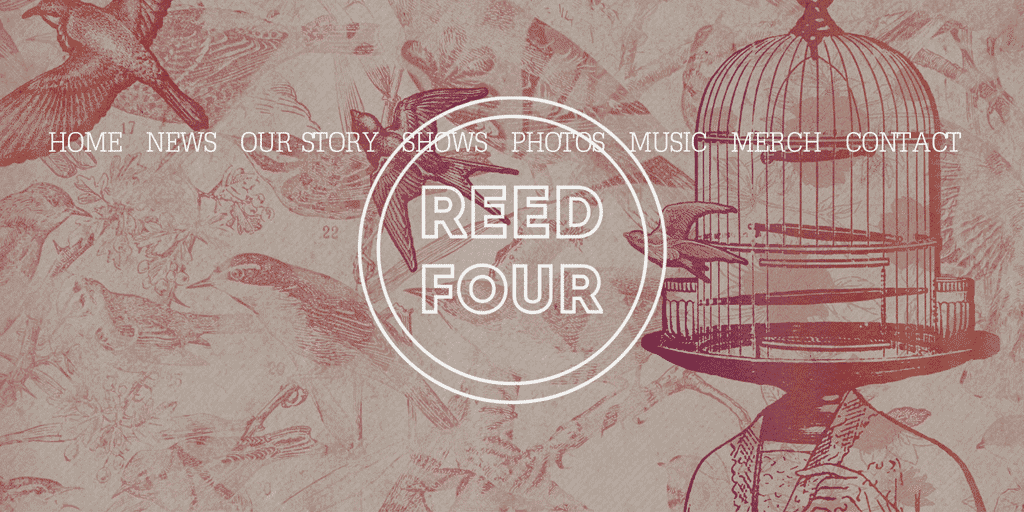 [How to Write an Effective Musician Bio (with examples!)]
Branding your band name
This template features your band or artist name front and center on your website. Replace that with a logo, or choose a font and color that suits your style. You can reposition this main title on the page to make sure it works with your image.
When a fan scrolls down your homepage, this text disappears and your name appears in the top left corner.
Andrew Cornett has a great title and image on his Homepage. He's making use of the optional slight blue overlay to give his stunning live image some contrast, then enlarging well-placed text to balance his page.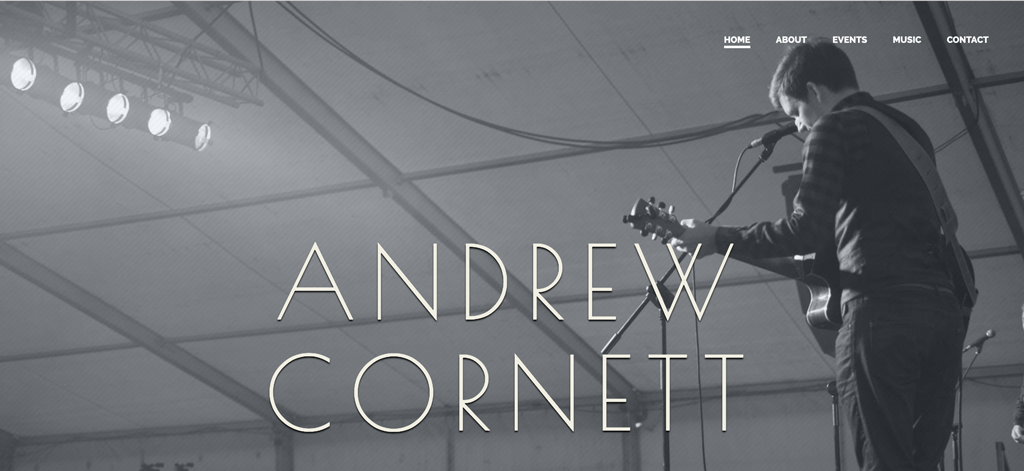 A logo can really make your band stand out. Blues trio Heavy Mama replaces their band name with a funky logo that matches their spirit, and uses the same blue in their menu to tie their website design together.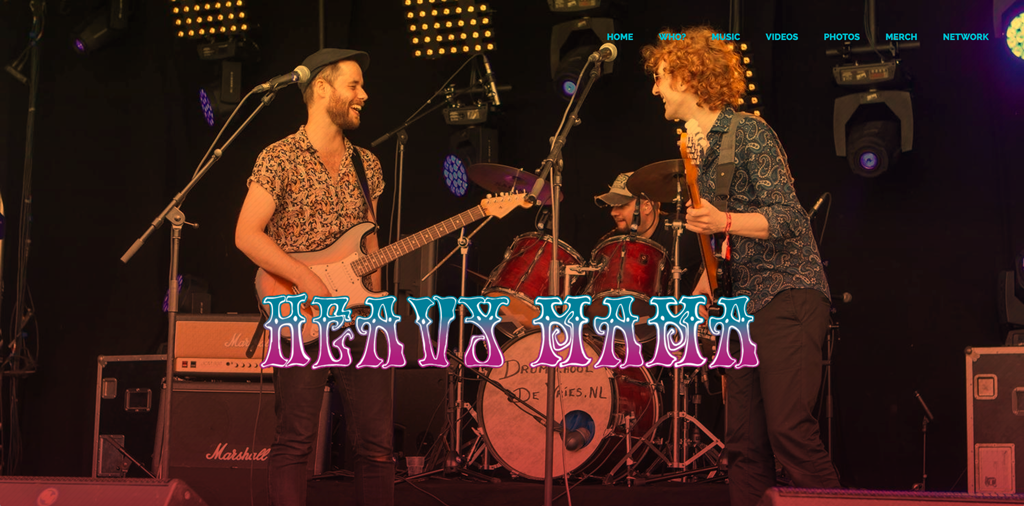 Music page design
A music page is key to engaging your fans - you are a musician, after all! With the Prismatic theme, it's easy to make your music noticeable on your inner pages. Variations 2 and 3 of this music website template include the option to add a background image on each page.
Your inner pages have lots of room for content over top of that image. Dahlia Dumont makes the most of it with her charming (and bilingual!) website. She's added a bold and whimsical background, her band name across the top, and her content in columns.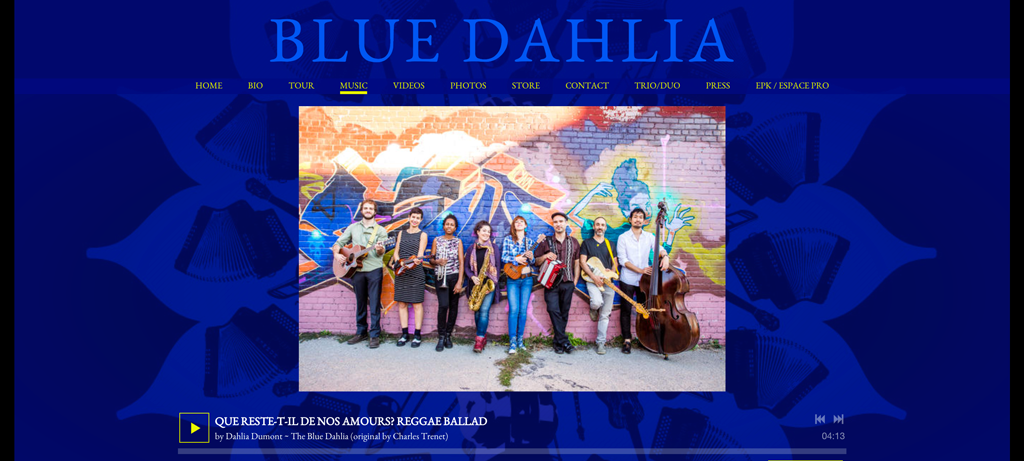 Using a pop of yellow for her menu and her buttons makes both stand out - it's easy to navigate to the music page, then press play!
[How To Create a Perfect Page to Sell Music on Your Website]
Gospel vocalist Christina uses the same theme, but has applied a totally different color palette to highlight her background image on her Music page. It matches her album artwork and the overlay creates a simple yet stunning effect.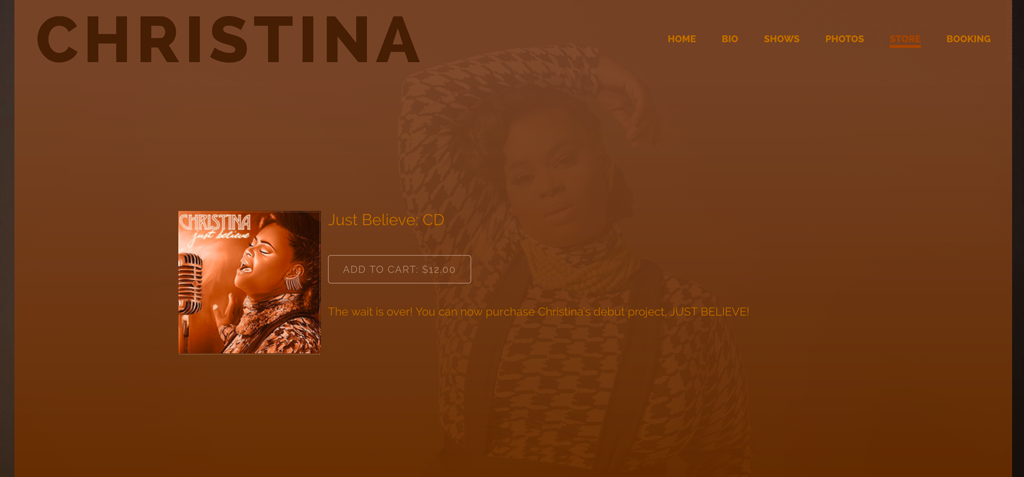 Style Your Content
We've styled the features to work with this theme, so the forms and buttons are square instead of rounded by default. You can choose the color, hover color and change the shape if you'd like.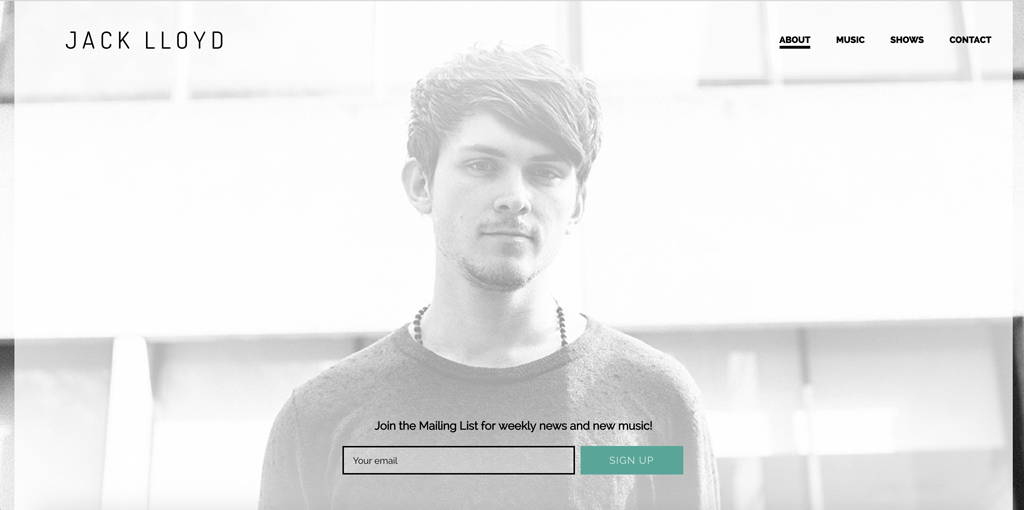 Have you tried the Prismatic theme for your band's website yet? You can switch themes anytime without having to redo any of your content! You can also save themes in progress until you get the colors just right.
Be sure to check out our other modern website templates - and our sample band sites for inspiration!
Want even more template options? Check out our top 16 website templates for musicians and bands
Why not share this with your friends?
Build a stunning band website and store in minutes
Promote your music on your own unique website.
Sell music & merch directly to your fans. Keep 100%.
Grow your fan base with built-in marketing tools.