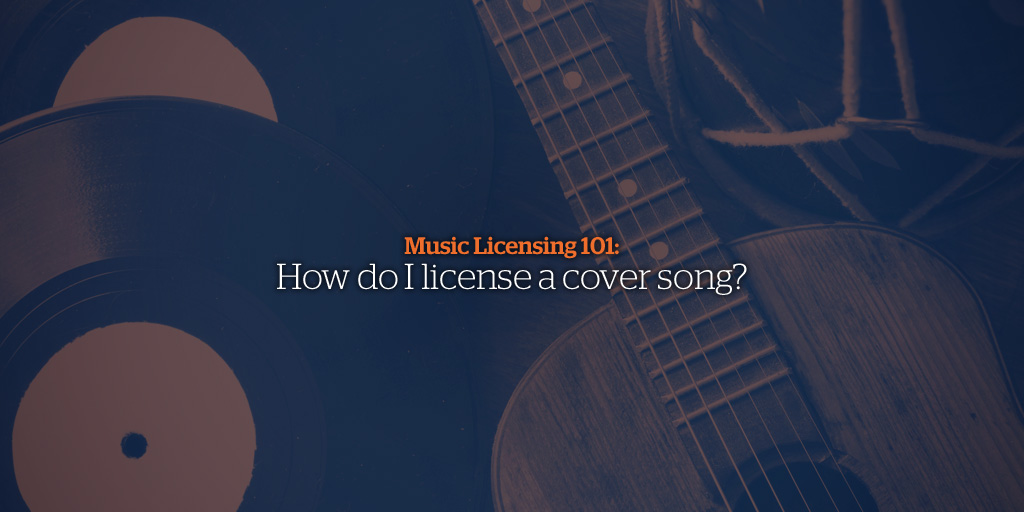 PRO, licensing, synchronization, royalties - learning the language of music publishing can be daunting. But it's important to take advantage of all of the revenue streams available to you as a musician and songwriter!
In Part 1 of this series, we covered what a performing rights organization (PRO) is, what they do, and how they can collect royalties for your music. In Part 2, we talked about eight different royalties you can collect from your songs.
[Music Licensing 101: 8 royalties you can collect from your songs]
For the third post in this series, we're taking a look at cover songs. Recording and performing cover songs are a great way to build your fanbase, but it's important to do this legally to protect yourself from litigation. Plus, as a musician, you know it's important that the rights holders and creators be recognized for their work!
Releasing cover songs for free
When licensing covers that you'll just offer for free online (streaming or download), you will still need to obtain a license so that the original songwriter(s) get paid.
When applying for a license, you'll have to estimate how many downloads you'll give away and streaming sites you'll distribute the track to. Because streaming services like Spotify already pay licensing fees, you don't have to cover them on your license. You would count services like Bandzoogle, Bandcamp, Soundcloud, and other similar sites.
[[VIDEO] How to Sell Bandcamp Music on Your Bandzoogle Website]
Including a cover song on your album
If you're planning to release your own version of a song on your next album, you'll need a mechanical license. These licenses pay 9.1 cents to the songwriter per download (or physical purchase of the album.)
One thing to keep in mind is that if you'd like to release two different versions of the same song (for example, a punk rock version and an EDM version of "My Girl"), you would need two separate licenses.
Playing a cover on YouTube
Since YouTube is a video platform, you would technically need a synchronization license to legally post a cover there. But because it's so difficult for independent artists to get a response from large publishers, and would be even harder to negotiate a synch rate, YouTube just displays ads on cover videos and pays the revenue to writers. So, if you're just going to release a cover song on YouTube but won't be selling it, you don't need to obtain mechanical license. YouTube will simply pay royalties to the publishers from the monies collected through ads displayed on your video.
[How to make money from your music on YouTube]
Where do I get licenses for cover songs?
[How to Record and Release Cover Songs: An Interview with HFA]
We hope this helps you legally release covers of your favorite songs to share with your fans!
Making money as a musician is tough. That's why you keep 100% of your hard-earned revenues when you sell music, merch & tickets through your Bandzoogle website. Sign up free now!
Why not share this with your friends?
Build a stunning band website and store in minutes
Promote your music on your own unique website.
Sell music & merch directly to your fans. Keep 100%.
Grow your fan base with built-in marketing tools.