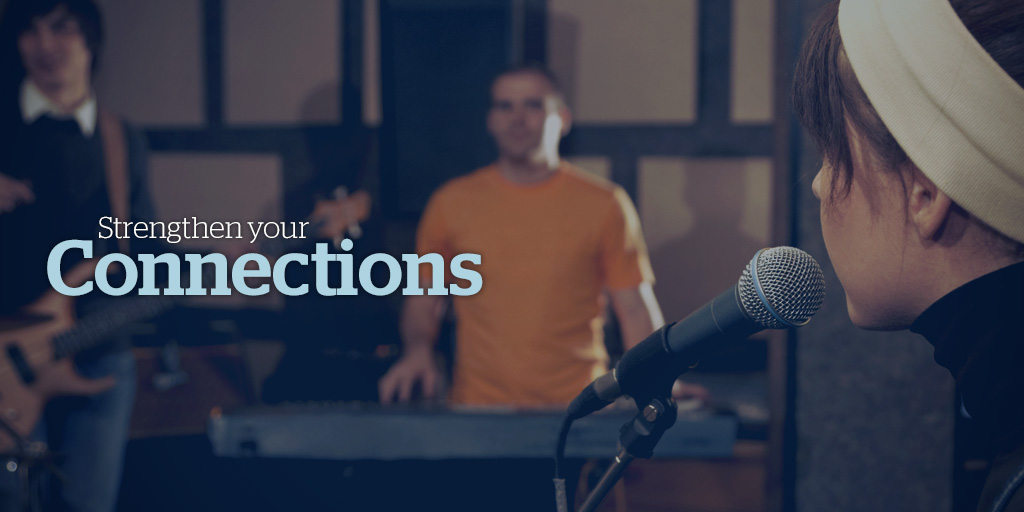 Therefore, take time every week to nurture your people skills and relationships. A great place to start would be this handy list of five-minute action steps.
1) Touch base with someone
This is really quick and potentially powerful. Send a short "how are you doing?" or "thinking of you" email or text to someone you haven't connected with in a while. Don't ask them for anything. Just touch base, ask how they or a family member are doing, or share some useful information. Who could you send such a message to?
If you have a few extra minutes, make a short phone call to that person instead. You'd be surprised how well this works!
2) Make a networking hit list
If you don't have time to reach out to someone right now, at least do this: Take a few minutes to brainstorm a list of people you could do a cross-promotion with. Who would be the ideal people to connect with for a future project? Perhaps a producer, engineer, songwriter, talent buyer, blogger, or retail store manager? Take five minutes to compile that list. Then make time to act on it later.
3) Come up with a collaboration plan
Other musicians are not your competition. They are potential partners in your mutual growth. Now would be a great time to create a list of other artists you could collaborate with, along with a list of ways you could help each other. Who could you collaborate with on a benefit show, compilation album, multi-band concert, or other cross-promotion?
4) Go old school with your gratitude
If you really want to stand out, here's one quick and easy way to do it. Write a handwritten note on a post card or thank-you card. Yes, I'm talking about good old-fashion snail mail. In a world of email and text overload, I guarantee you will get noticed when you take a few minutes to send a physical message by mail.
How much would you and your music career benefit from taking these simple steps? What would happen if you connected with at least one new person, or reconnected with someone you haven't seen in a while, every day?
That would be five connections a week, 20 a month, and 120 in six months. What if you touched base with two or three people per day instead of just one? That would equate to hundreds of touch points throughout the year.
I guarantee, if you made this a regular part of your career development plan, you'd soon see massive results.
---
Bob Baker is the author of three books in the "Guerrilla Music Marketing" series, along with many other books and promotion resources for DIY artists, managers and music biz pros.
Bandzoogle lets you create a professional website in minutes with all the music promotional features you need including a blog, mailing list, and social media integrations. Try Bandzoogle free now!
Why not share this with your friends?
Build a stunning band website and store in minutes
Promote your music on your own unique website.
Sell music & merch directly to your fans. Keep 100%.
Grow your fan base with built-in marketing tools.