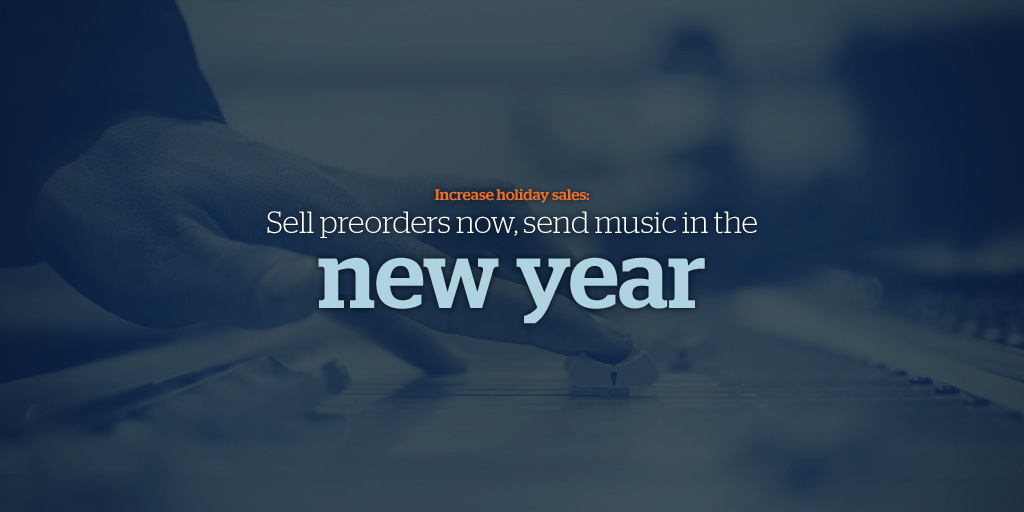 Tis' the season to be jolly and what better way to be jolly than to make some money! Your fans are in the mood for shopping, so now is the time to give them some options. "My music isn't ready yet!" you say. No problem, with our pre-orders feature you can set your items on sale now, and send the music later.
[3 Ways to Boost Online Music Sales this Holiday Season]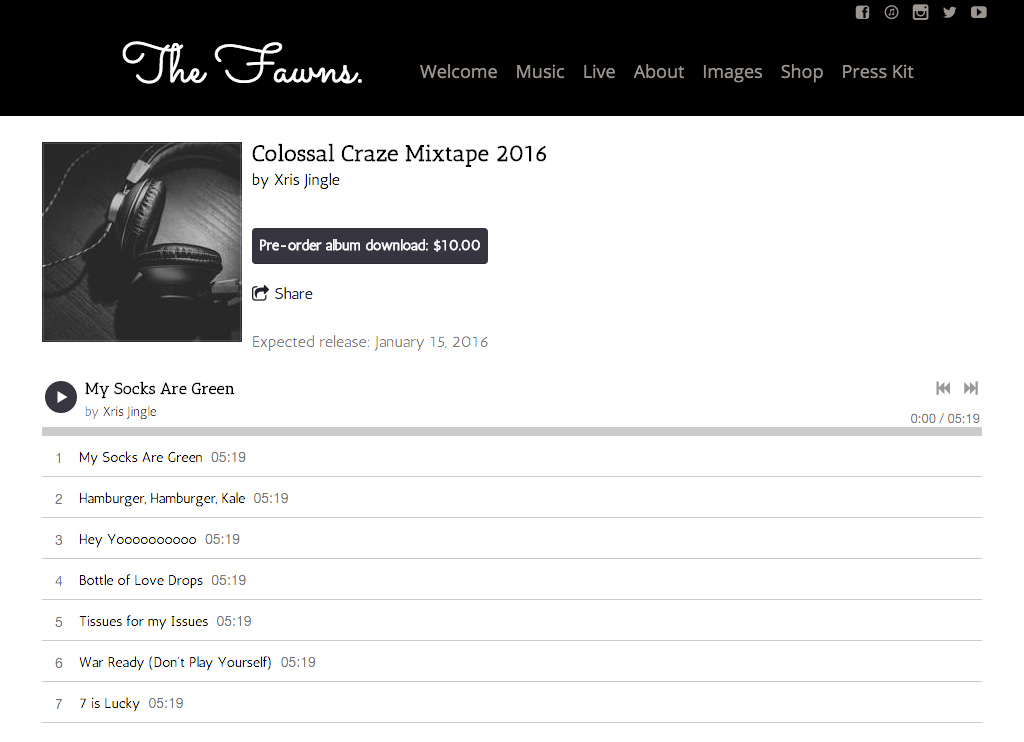 4 reasons pre-orders are the way to go this holiday season
1. Fund your project
Another great benefit of pre-orders is you get paid now! Pre-sale money can help pay for studio time, mixing/mastering costs, additional equipment or anything else you need to finish the album. Crowdfunding gets your fans involved and allows them to feel more a part of the creation process.
[Musicians: Crowdfunding the Right Way]
2. Build anticipation
When you start promoting your upcoming album early it gives fans time to get excited about it. It also give you a chance to hype it up. Think about posting videos of you singing clips from various songs from the album. Or posting updates of the writing and recording process to keep fans chomping at the bit.
[13 Topics That Musicians Can Easily Blog About]
3. Pre-order perks
Another cool thing about setting up your album for pre-order is that it allows you to offer quick one day sales for a special promotion or offer it at a discount over the full pre-sell period. Pro members can do this easily with our discount codes feature. You can set up a discount code for example, 20% off our upcoming album if you pre-order using the discount code: nowisthetime20
[Sell more music online this holiday season using discount codes]
4. The gift of time
Typically things start slowing down around the holidays. The hustle and bustle turns from mundane daily tasks to holiday parties and gift shopping. If you're working a regular 9-to-5 this may be the perfect opportunity to take time off and work on your music. Or if you're a full time musician, take advantage of the holiday lull and finish that long overdue album. This gives you the extra time you need to put on the finishing touches and release your music when you're ready.
Pre-selling your album not only helps you out, it also gives your fans something to look forward to. After the excitement of the holidays wears off your fans will still be in good spirits when they receive your digital album in the New Year. This also sets you up for a great year ahead as fans share your music with their friends.
---
Expand your fan base over the holidays. Sell music, merch, and tickets directly to fans through your website and keep 100% of the sales. Sign up free with Bandzoogle now.
Why not share this with your friends?
Build a stunning band website and store in minutes
Promote your music on your own unique website.
Sell music & merch directly to your fans. Keep 100%.
Grow your fan base with built-in marketing tools.