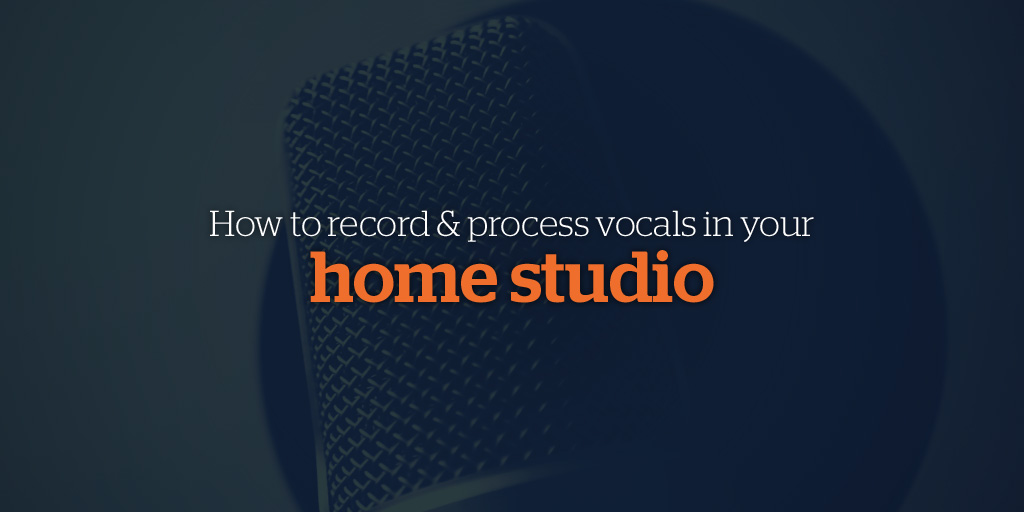 The track is tight, the bass is crushing, the drums are punchy, the guitars are screaming, and the synth player has left to go play World of Warcraft. The lights dim, and escorted through the door by three guards and a red carpet comes: the vocalist. It's time.
While this may not be a totally accurate depiction of your recording session, one thing does remain true: vocals are insanely important to a song and a mix. Unless you're an instrumental band, vocals are a key element to driving your song's story, emotion, and punctuating all the effort you've put into the music.
Getting the vocals right is one of the longest tasks in a mix, and for good reason. With too much processing, we can tell that it's artificial. Bad EQ? We'll notice it before the end of the first line. Too autotuned? We know you can't sing like that. Flat and lifeless performance? We know you don't mean what you're saying.
Transparency in a vocal is key, and a great performance is paramount above all else. A great vocal performance and delivery mixed poorly and badly EQ'd is still better than an ultra pristine and sterile vocal with nothing to it other than some neat delay automation.
[How to Build a Website for your Recording Studio]
Choosing a mic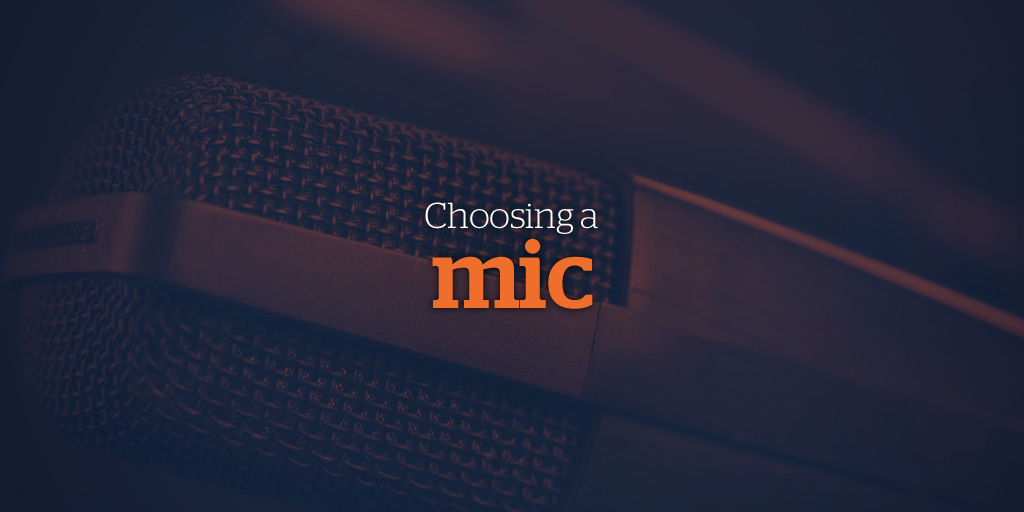 Mic choice is one of the first and most critical decisions you'll need to make. With mics, there are tons of polar patterns (the direction the microphone picks up sound), and a bunch of choices for the method of capture (dynamic, condensers, ribbons, tube condensers, specialty mics, etc).
If you don't have multiple microphones, go to a music store and check out a few! Not all mics are created equal, and that $100 mic may sound incredible with your vocalist, while the $3000 tube condenser makes them sound like they're behind a wall of cardboard. However, if you don't have the budget for a mic locker, you'd be amazed what you can get out of a Shure SM58.
I can't stress enough how important it is to get it right at the source. If you spend a half hour A/Bing some mics, you won't regret it!
Mic placement
Mic placement is another uphill battle. With some mics (like most large diaphragm condensers), the upper frequencies are very present due to the capsule being extremely sensitive. So, you may have to place your mic a few inches to the side of the vocalist, or turn the mic about twenty degrees to prevent excessive sibilance and plosives.
Be sure to use a pop filter! If you don't have a pop filter, some pantyhose and a coat hanger can work in a pinch.
Generally speaking, if it's a soft performance, placing the pop filter about 3 inches from the mic, and having the vocalist get about 2 inches away can be great. If it's a loud vocal, place the filter about 6-8 inches away, and get your singer back another 4-6 inches from that!
Proper gain staging with your preamp is important as well. So make sure you're checking your levels before you hit the big red button!
(Protip - peaking just above the yellow is a healthy level, or about -8db)
Editing & processing the vocals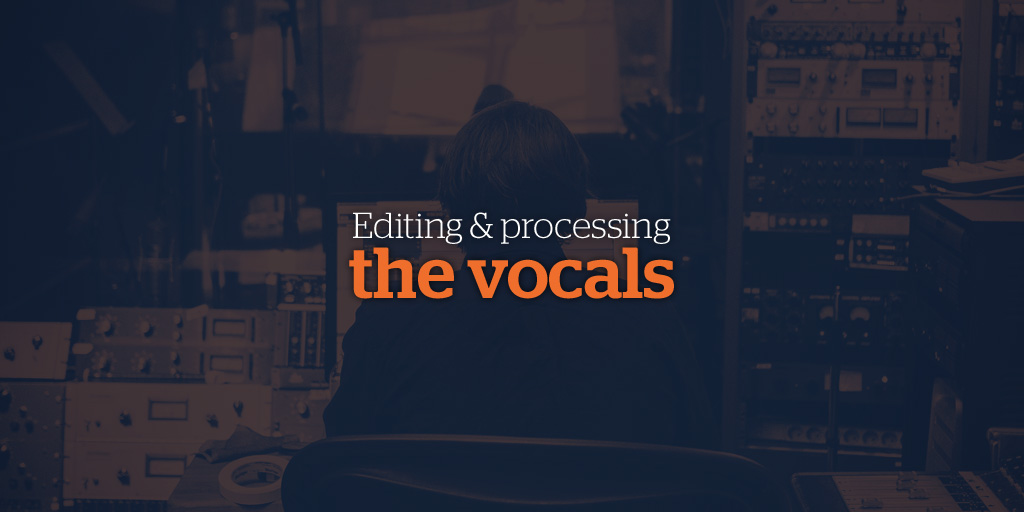 Now that you've hit the big red button, and captured what was hopefully a great vocal session, it's time to edit!
Between phrases, lines, and verses, as well as in instrumental sections, there's silence and breaths. While leaving in breaths can be good for more quiet and emotional tracks, it's usually a good idea to get rid of them. You can go in and chop out any silence, and remove the breaths manually.
Now, why would I do that when I have a noise gate? Well, because this will make the noise gate a little more effective. It will free up some additional room in the mix (headphone noise!) and help out the noise floor of the track.
Additionally during this part, you'll want to chop up the takes and use the best parts of each to get one amazing vocal. Some may consider this cheating, but if you're putting your name on it, you better be sure it's great!
Now that our vocal has been edited and cleaned up, it's time to whip out the old signal chain o' stuff and things. We can get our EQ fired up, compressors pumping, gates stopping bad noise, harmonic exciters for saturation, and all sorts of other fun things.
Pitch Correction
But, first we may want to pitch correct the vocal. Now, pitch correction can be a touchy subject. Some people hate it, others use it so much that the performance doesn't sound human.
Pitch correction, when applied subtly, is a great tool in your arsenal, and can take a performance from really good to absolutely killer.
To offer up a natural sound, you can set the pitch correction tools to the key and scale of the song, and leave it with a fairly slow correction time. This helps keep things in tune, without overly pitching the vocals in a way that sounds noticeable.
That said, if you're doing some hardcore pop work or modern hip hop, fire up your midi controller and chop and pitch the vocal silly. Remember, if the song calls for it, do it.
EQ
Now, we can get to equalization. EQ is a really complex subject, but it all boils down to a few basic principles. Personally, I'm on the side of the fence that favors cutting over boosting. If you get ten engineers in a room, you'll get ten different answers here.
With vocals, the general spots you'll want to touch up are as follows:
Highpass: The MOST useful tool you have. That's not up for debate here. Highpass your vocals starting at up around 120hz and adjust as needed. Keep going up until you lose the 'body' of the vocal, then back off a bit.
Out of the Box: 500hz is a deadly frequency for most vocalists. The range of 350-650hz hides some really nasty 'boxy' sounds. Cutting here with a medium Q value by about 3db can make all the difference in the world.
Can you hear me now? - 1k: 1000hz is a really key area in a mix. There's a lot of energy here. If you scoop out too many mids, your mix sounds really hollow. But, with vocals, this is a critical area. From about 1-3k there's always either harshness or lack of clarity. Cutting with a sharp to medium Q by about 1-3db or boosting with a wide Q by about 2db can bring out some clarity, or remove harshness.
Spit shine: 8-10k is a great spot to bring out some 'air' to the vocal. Even higher (12-16k) is also a good choice, depending on the vocal. Now, you can either boost with a nice wide Q by up to 3db or so, or use a high shelf to bring out that frequency and all above it.
Compression
Now it's time to get that vocal nice and glued together. Compression is another ultra important tool.
With vocals, there are a few ways to go about it. A single compressor may be all you need for a Jazz tune. For a slamming dubstep track, you may need series compressors, as well as a parallel compressor for a separate high end compressor.
A whole book could be written about compression and other vocal production techniques. But for this post, we'll narrow it down to one of my personal approaches to compression for vocals:
Two compressors in series (one after the other)
This is a great way to get a vocal tame, and then really glue it together. Over-compressing is a common amateur mistake. Having compressors in series is a great way to keep yourself in check as well as make a killer vocal sound, but you can always remove the second one!
A few compressors to check out: Waves H-Comp, API 2500 emulation, LA2A emulation
The first compressor should be set at around 6:1 for the ratio, have a fast attack, and fast to medium release, with about -6db to -10db of gain reduction. For the second compressor, you can set it for around -2db to -4db of gain reduction.
Remember to always A/B your changes and make sure it's enhancing the vocal in some way. Only do what's necessary for the track above all else! Adjusting the threshold between the two is also a good trick to make sure you're not squeezing all the life out of the vocal!
Effects
Now let's talk effects! 9 times out of 10, the best effects for vocals are a good plate reverb, and a nice analog delay.
The key with effects is again to not overdo it. Mix it in slowly, and only to the point that when you mute it, you feel something is missing. Unless you're specifically going for ultra washy vocals, don't add more effects than needed!
Happy mixing!
Bandzoogle lets you create a professional website in minutes with all the music promotional features you need including a blog, mailing list, and social media integrations. Try Bandzoogle free now!
Why not share this with your friends?
Build a stunning band website and store in minutes
Promote your music on your own unique website.
Sell music & merch directly to your fans. Keep 100%.
Grow your fan base with built-in marketing tools.