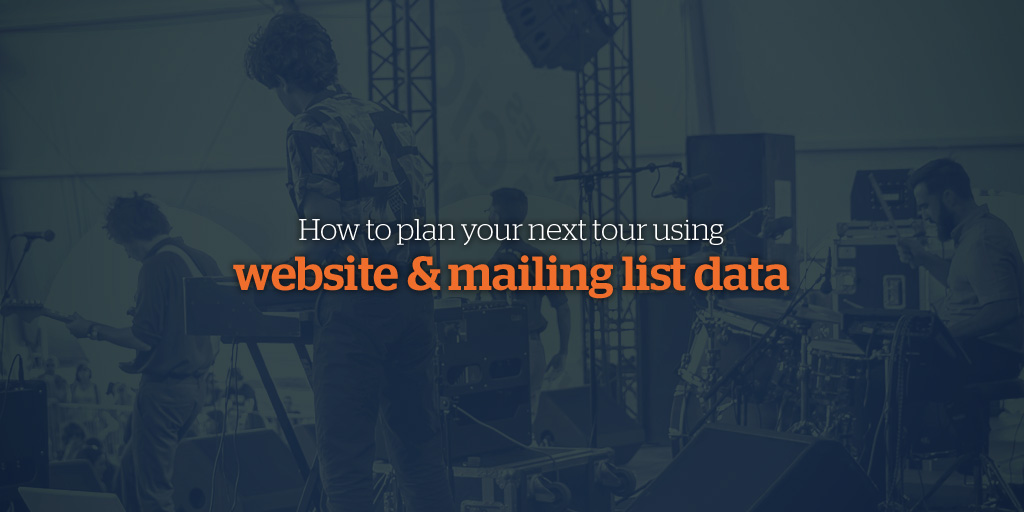 After weeks of writing, rehearsing, and recording, your new album is done. You've put it on your website, added tracks to social media, and sent a message to your band mailing list. Now, it's time to get the show on the road so people can get a taste of your live music!
Promoting your website online will get your fans coming to listen to your music. It also gives you some insight into who is interested in your band. You can use this information to plan your next tour strategically, being sure to hit all the stops where you have fans.
Locate your Fans
Make good use of your website so that people all over the world can discover your music. Fans from any city can follow your blog posts, sign up for your mailing list, and listen to your tunes. Even better - you can track this information over time and use it to help you plan a tour.
The Reports tab is set up to show this information, where, you can set a custom range of dates. This will show you who has visited your website over a specific time period, and from which cities.
These visits are to every page of your website, and can help you narrow down what cities you should focus on. Your top hits will likely be from your homebase, but you can check out the results that are nearby within your state or province.
Pitch the idea of a show to a venue in that town, and let them know you've got a decent number of fans that would turn out. You can back up your show with data from your reports tab, and mailing list.
[How to Book a Tour without a Booking Agent]
If you were thinking about an overseas tour, check out if there are a few locations close to each other are showing up consistently in your website traffic.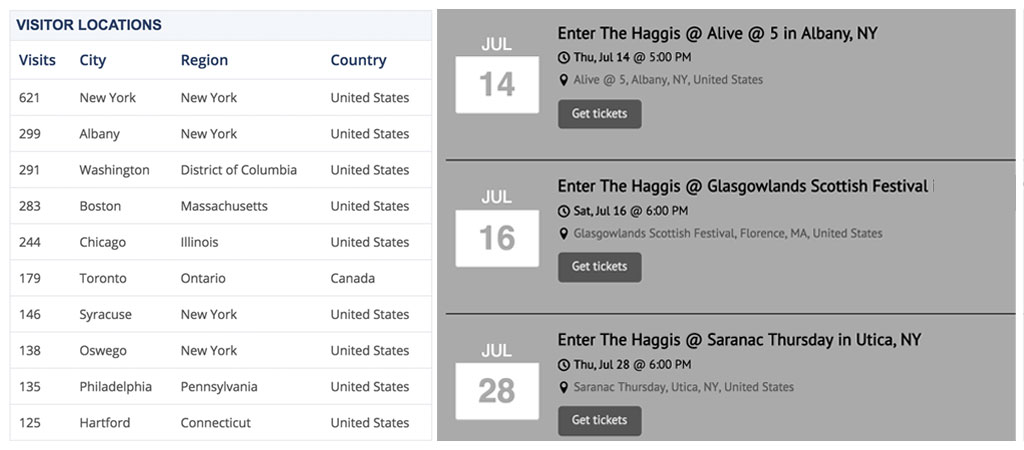 Get the Music out there
You can make use of Bandzoogle's embeddable players to add your tracks or album to music blogs, send them out to the press, or add to Facebook. The more you promote your music, the better idea you'll have of who is listening to it.
[6 Ways to Promote Your Music Online with Bandzoogle's Embeddable Players]
One great way to find out this data is to offer a song for free in exchange for an email address. Once you've blasted this offer out to social media and your channels, send a mailout about what's coming up next, and include a link to more music.
Then, take a good look at your website stats again. Click Reports and then Plays to see which locations are listed. This is where people are streaming your music from.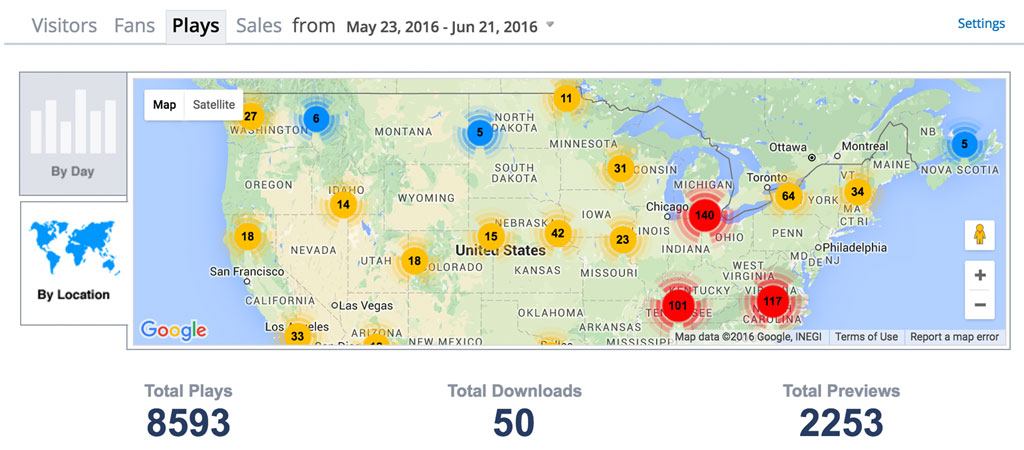 If you've played in one of these locations recently, this shows you were well-received, and people went to your website to hear more of your music online. Keep that in mind when planning your next show dates.
Make use of your Mailing List
Using email to keep your fans aware of what you're up to is key. Be sure to bring a band mailing list signup form to your live shows. That way, you'll capture fans who will likely want to come back next time you play in the area.
[The Complete Guide to Email Marketing for Musicians]
You can make further use of a band email list to figure out a bit more about where your fans are! When someone signs up, reads a mailing list email, or clicks a link in your email blast, they are automatically geo-located. You can scan through your Fans tab to see which cities have a high number of fans.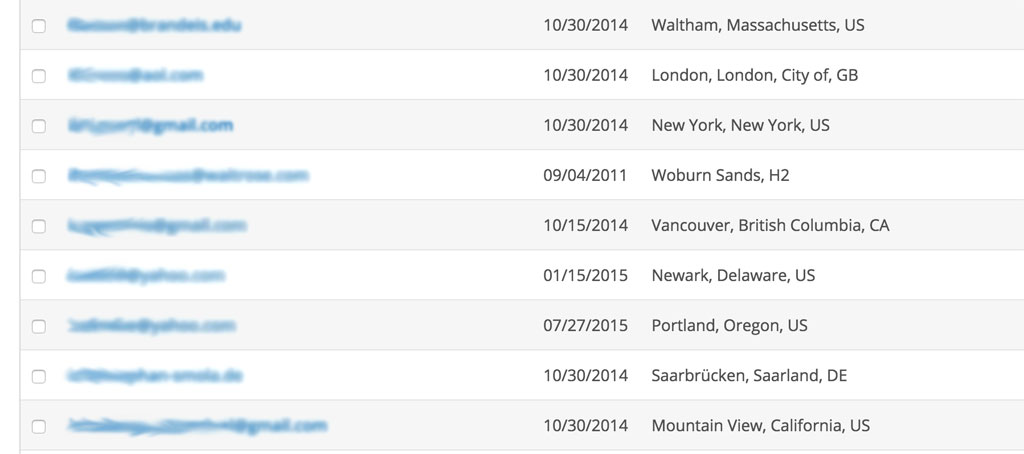 Promote your shows specifically
Once you've booked a show in one of these cities, create a mailing list message and send it to fans in that location. To do this, create an email campaign mentioning your upcoming show, then choose the city and radius when you are ready to send.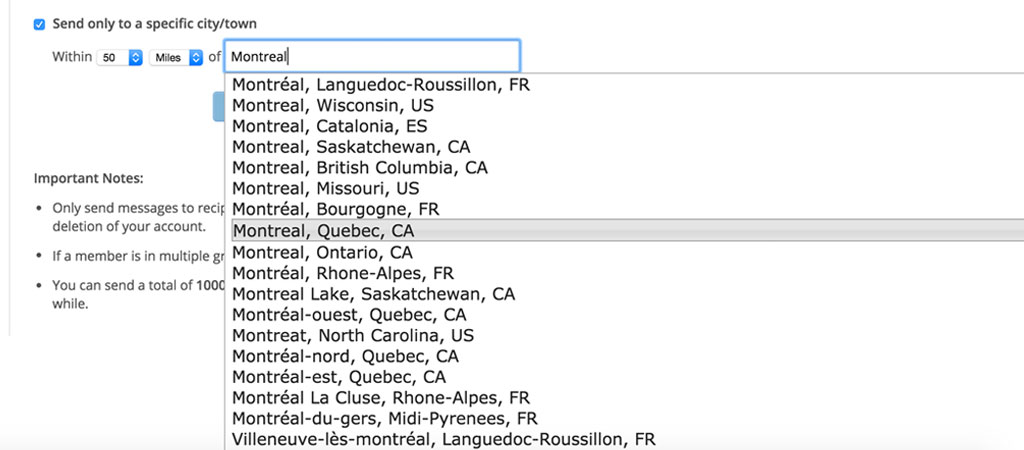 People are often delighted to discover that a band they like is playing right in their neighborhood. Email is a quick and effective way to let fans know where you'll be, and get them out to support you at your live show!
By targeting these fans specifically, you can get more personal as well, mentioning the city and venue by name, and asking them to come out to see you. You can also attach a track for free as a way to give people a taste of what you'll be playing live!
Don't Forget to Follow up
After you've played a festival or venue, send another geo-targeted mailout to those fans (and any new ones you've made in the area, as a result). Once you've had some success with a decent turnout, keep the momentum going to build your fanbase. With better numbers, you'll generate a better turnout and increase the chances of getting booked again.
[How to Get a Booking Agent to Book Your Band]
Making use of your website traffic and mailing list is a data-driven and effective way to plan a tour and build up your fanbase. You can also see your hard work paying off in the numbers over time and that's a great reward!
Create a website with a built-in mailing list and visitor statistics to help you plan your next tour. Try Bandzoogle free today!
Why not share this with your friends?
Build a stunning band website and store in minutes
Promote your music on your own unique website.
Sell music & merch directly to your fans. Keep 100%.
Grow your fan base with built-in marketing tools.