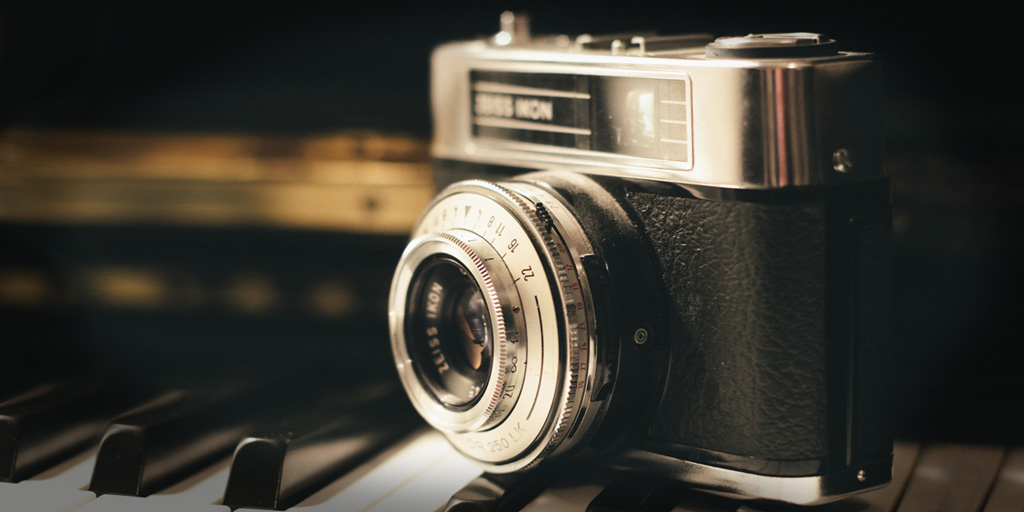 Many musicians are multi-passionate when it comes to the arts. Those who love to sing, play instruments, and write music are the same ones you'll usually find painting, dancing, taking beautiful pictures or writing books. It's all that creativity swirling around inside and it comes out in various forms.
Getting your music out to the world is a challenging endeavor, but once you have a bit of stability in your music career, here are a few more areas to consider when thinking about making money with your talent:
Music and Photography
It's likely you've made many connections while creating music or out at gigs. If you're multi-talented and photography is your other love, you may be in a great position to take promotional photos for other bands and musicians. Musicians are always in need of pro photos for their website, flyers, Facebook posts and announcements. Bands are also in need of awesome action shots while they're playing, recording or writing. This is a great way to make some extra money while staying in the music scene.

If you're a musician and photographer, plan a show to display your photos in a slideshow set to your music. Patrons can buy your art and music at the same time.

Another option is to align yourself with a photographer with a similar style as your music, and offer your music as accompaniment to their photographic display at art shows. A good example is the legendary Ansel Adams who hired a couple of composers to put together a 22-minute jazz musical selection to go along with his photo slideshow.

Create unique music videos by piecing together multiple photos that sync with song lyrics. This will show off your music and photography at the same time. The video can link to your website where visitors can buy both your music and photos.
Music and Videography
Similar to making videos using photos, you can also use video clips with music to create something truly extraordinary like Pop Danthology. It takes creator, Daniel Kim, around 180 hours a year to create but it generates a lot of buzz and traffic back to his website. You can do something similar with a compilation of your songs or songs in your genre (with proper clearance) to gain new fans and visitors to your website.

Many business owners and entrepreneurs are now venturing into video to talk about their products and services. This has created a large demand for music clips for the intro, background music, and sound effects. Services like jamendo.com, audiomicro.com and audiojungle.net offer visitors the opportunity to download royalty free music to add to videos. You can sign up to be a seller to earn a percentage each time your track is downloaded.

YouTube also offers video creators the option to download royalty free music right from YouTube. Although these are free tracks, it's a great way to get your name out there by submitting your own tracks for the YouTube library.

For a unique gift idea, you can offer fans customized songs to go with home videos, wedding videos, or other special occasions. As long as there is love, there will be a need for sentimental music to go with it.
Music and Visual Arts
A big night for artists is when their work is finally being shown at an art gala or showing. Align yourself with the artsy crowd and maybe pick up a gig to play live music while guests peruse the artwork. On a somewhat related topic, our CEO David wrote a blog post about your music, art galleries, and Ikea (!) a few years ago.

Paint and Sip (wine) parties are a new trend, so get in on the new craze by adding music to the mix. Host a concert and paint night at your home or local venue.

When playing local gigs, invite artists to come paint their canvases while you play. This makes for a fun experience for your fans and also puts you in touch with the fans of those artists. You may gain new fans that may not have otherwise heard your music at another venue.

Playing art festivals puts you around other creatives so it's not only a great gig, but a good networking opportunity as well. Check local town and city calendars to see where you might be able to book your spot to play for the art crowd.  A great example of this is the Mural Festival, in Montreal, which pairs bands with public art and graffiti painters.

For a unique take on merging art and music, take a gander at what Markus Reugels is doing to combine the two. He's taken paint and made art from techno baselines. This is a truly original piece of art that many art and music lovers would love to buy.
Music and Fashion
Fashion shows have really evolved into large events for designers. Many times they hire bands to play live during the runway show. Get your name out there in the fashion world and extra points if you wear the styles created by the designer.

Music and fashion have always seemed to be a perfect pair. If you have an equal love for both and have a bit of a following, consider creating your own fashion line or look that compliments your music. Bandzoogle member/artist-come-designer Morgan Joanel did just that!
Music and Writing
If you're writing music, chances are the writing bug is already in you to branch out to other writing opportunities. Use your music as inspiration to write poems, blogs, or even books. Musiq Soulchild, writer of the love song "143", did this by writing a book about love and relationships. If you or your band are particularly known for a topic or style, consider writing a book about it.
Music and Dance
Check with dance companies to see how you can compose for a customized dance event. Or even better, play live for the dancers performance.

You can use your Bandzoogle website (or make a second one) to sell your compositions. Bandzoogle member soundFORMovement has been seeing great success doing just that.
Music and Fitness
Nowadays everyone is a fitness guru, and fitness videos are popping up everywhere. This is good news for artists who create upbeat songs that can work well in power workouts.

On the flipside, if you are into creating peaceful instrumentals, your music is a perfect fit for Yoga and meditation videos.
For more tips on how to make money as a musician, be sure to check out 18 Ways Musicians Can Make Money & 14 Ways Musicians Can Make Money from Live Shows
Make more money as a musician! Keep 100% of your revenues when you sell music, merch, & tickets through your website. Sign up free with Bandzoogle now.
Why not share this with your friends?
Build a stunning band website and store in minutes
Promote your music on your own unique website.
Sell music & merch directly to your fans. Keep 100%.
Grow your fan base with built-in marketing tools.