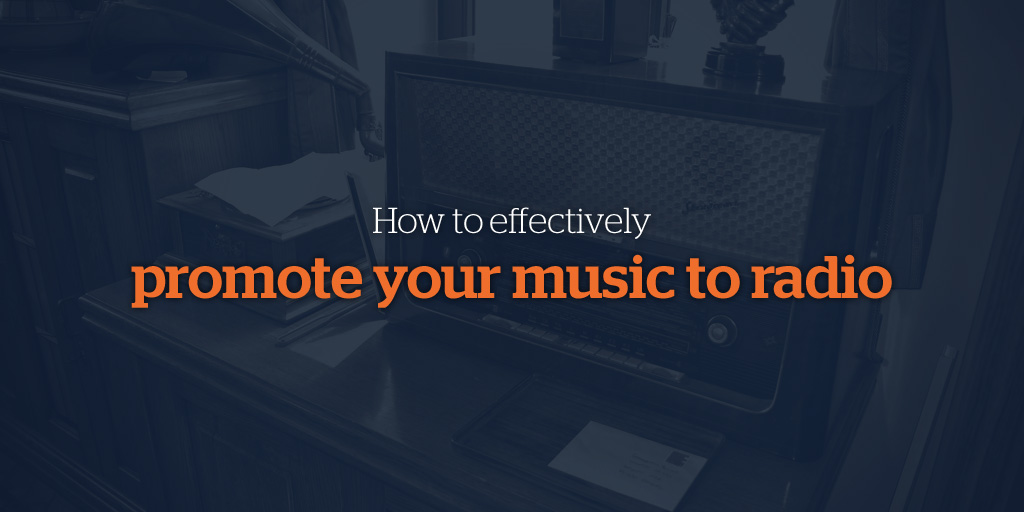 This guest post was written by D Grant Smith from The Appetizer Radio Show
Music curation is at an all-time high. How to reach music curators so your music becomes a part of what they do is a question every musician asks.
In this post you'll learn how to promote your music to radio, how to get your song played on the radio, and insights into what types of radio work best for your music.
Why radio still matters
The main reason why radio still matters is because it provides a human connection between your music and an engaged audience. Radio is where music curators thrive, and where most people still discover new music.
The audience has a connection with the voice behind the microphone. This is one big reason why indie music programs, such as my own show, The Appetizer Radio Show, continue to grow year after year.
Different types of radio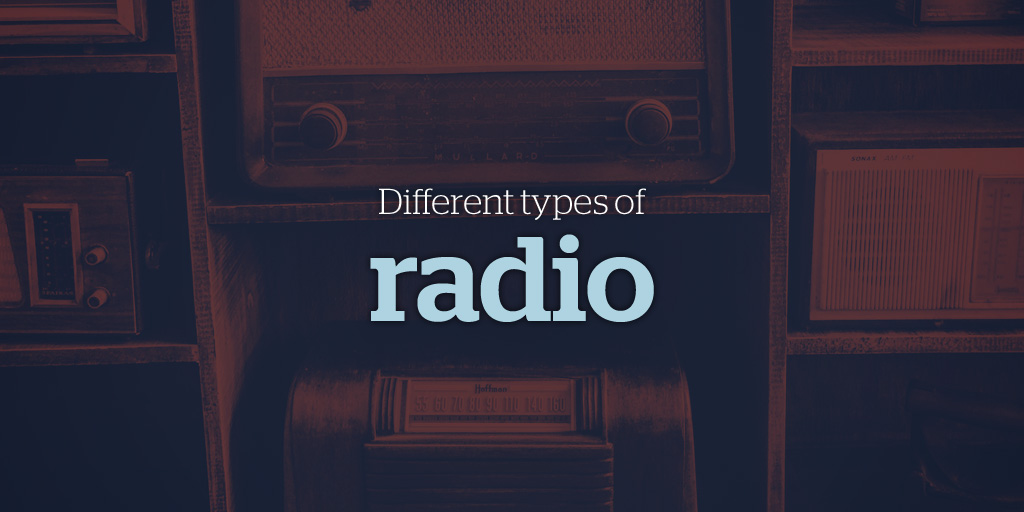 There are several forms of radio, and each one operates a little (or sometimes a LOT) differently than others. Here is a breakdown of the types of radio:
Commercial Radio: Corporately owned (i.e. Cumulus & Clear Channel in the US) known for showcasing mainly pop music stars, Top 40 hit-makers, and mainstream powerhouses. Not as much indie music is part of the average commercial station playlist, at least until a significant number of fans or other stations are carrying the artist/band.
College & University Radio: A combination of public radio, online, and top 40-styled radio that is owned by universities. Operating as a training facility for the next generation of broadcasters, these stations feature indie music much more prominently than commercial radio.
Non-Commercial & Community: This is the umbrella where Public Radio falls. Think NPR, BBC, American Public Media, CBC in Canada, etc. They tend to be very supportive of indie music, and the target audience for most non-commercial/public radio stations are the types of people who spend money on what they love and value. That's the target music fan to go after.
Satellite-SiriusXM: SiriusXM is a satellite and online radio company. It offers music, talk, sports, and news for its subscriber base through a subscription model that also includes access to Pandora, Spotify, and iHeartRadio.
What type of radio should you start with?
College/University, Non-commercial/Community, and Online/Web radio are the best radio platforms for indie, unsigned and DIY musicians to get their music played, reach new fans, and build your audience.
These types of radio have passionate curators who want to connect with new artists and showcase your work to their engaged and supportive audience. Audiences who are already invested in the programming they listen to pay closer attention to the artists that they hear and like.
What regions? Do you need to be touring?
"...you can tie in your radio promotion to a tour, but it's not a necessity."
I've worked with several artists who got their first taste of radio play in areas of the country they'd never been to before. Others got their first series of stations across the ocean before stations in the United States started playing them. So you can tie in your radio promotion to a tour, but it's not a necessity.
The benefit for both of these types of artists is that they gained new music fans from the process, people who are actively reaching out and engaging with them because they heard the music on the radio.
Research stations, key people
The people you want to connect with on radio are the station manager, music director, and program director. Spend a little time listening to the station or program you want to be heard on before you contact them. That listening experience will tell you if you want your music heard there, and WHY you want your music heard there.
Getting the contact info is relatively easy. A good place to start is Indie on the Move's listing of radio stations and media contacts for bands and musicians: www.indieonthemove.com/radio
However, the contact info and a blanket, generic message sent gets you nothing. What works is to apply the human connection principle (something I refer to as Growth Farming). This is a process of making relationship building the purpose of your outreach, especially when it comes to getting your music heard on a radio platform.
Do you promote a song or an album?
The best way to know which the station prefers is to ask when you contact them. The station or program will let you know what they want. You'll also be able to tell which the station/program prefers when you listen to their programming.
In your research you should see the website of the station and know if they have a submission form on their page. Their form might send you to a different submission portal, such as Music Submit, DMDS, Music Xray, or Fluence.io. These are services that provide a submission gateway for music media, and are also a great way to submit music to multiple stations/curators at one time.
You need a good story
It's important to show how your story connects with the station's audience base, and even with the music curators who are choosing the music. This is another reason why research is such an important step.
Read up on all that you can about the people who are making the radio so that you can find common ground. Other tips on what to say in your message can be taken from this post: How to Promote Your Music to Bloggers
Do you need to include a Onesheet / Digital Press Kit in your radio outreach?
It's a good idea to have a onesheet/digital press kit (aka an EPK) on your site for reference with your radio promotions. That info provides insights into your story so that you don't have to say so much in your messaging.
[The 8 things that should be in every band's digital press kit]
Again, the best way to know if you need to send that is to ask. Asking is better than attaching a file with a message. Attached files (especially in email) is a quick way to get your message thrown in the trash. For tips on writing a great bio, check out How to Write an Effective Musician Bio (with examples!)
How to approach radio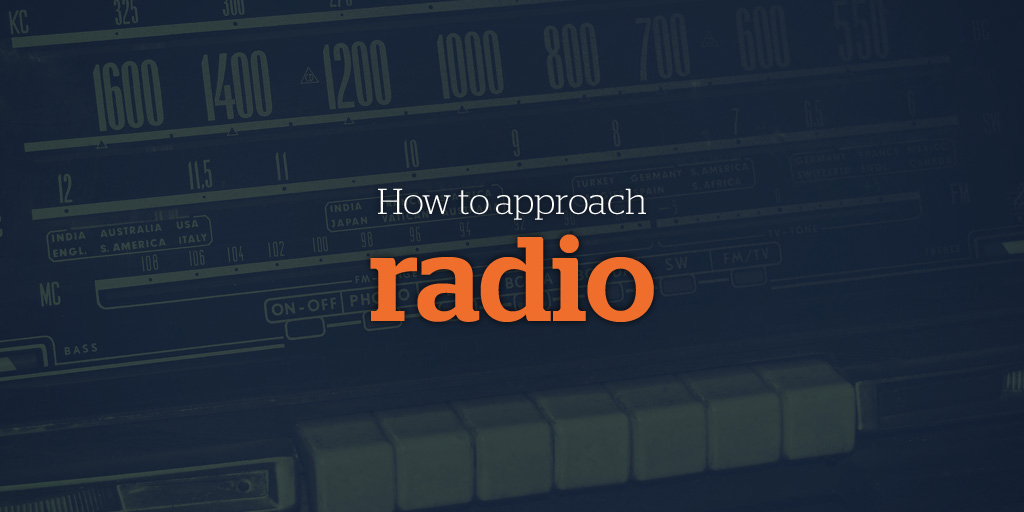 Using your research, target 1 or 2 people from each station and contact them directly. Make sure you address each person by their first name. Talk about your experience with their station/program, and ask how you can become a part of that programming.
Be specific, be brief, and name the station or program you're asking to be on. If you want a review, ask what it takes to get one. If you want airplay, ask what it takes to get that. Asking creates opportunities for answers, which creates connections.
How to send your music
Again, don't attach files in your first email. Instead, ask if they prefer a link to digital track, a downloadable album, or a physical CD mailed to them. Their response is your open door to getting your music in front of them, and gives you exactly what you need to follow up later on.
Following-up
Do your research, have an experience, contact 1 person about including your music into that listening experience, get a reply. That's the formula for effective radio promotion. What really helps you stand out even more, and build a solid network of radio contacts, is how you follow-up.
Here are a few ways to follow up that work:
Send a follow up email thanking them for connecting with you.

Tag the station and/or program on your social media posts and encourage your fans to like those stations.

Send a postcard or personal note to the station manager/program host you've been communicating with on email. This is a BIG deal, because hardly anyone sends personal thank you notes anymore.
Should you hire a radio promoter? Why/why not?
Radio promoters/pluggers/trackers who serve a mix of established and emerging artists have something that you can have too: strong relationships with music curators. Those who work in this field of radio promotion do exactly what has been described in this blog post.
Starting out, do this yourself. After you've had your own experiences, you'll know more about what works and why it does. Then you'll know what questions to ask a radio promoter so that you can take what you've already built and boost it to new levels.
Plus, you get to own the relationship connections with the radio people you're contacting. Remember, anyone can get a contact list of email addresses. Not everyone can get a relationship connection.
What to avoid in radio promotion
"There is no credible music curator in radio who accepts payment for airplay."
Avoid anyone who offers to pay stations for airplay. There is no credible music curator in radio who accepts payment for airplay. That's considered payola, and is unethical to say the least. There are also radio promotion services that offer artists airplay for a fee. This is also something to avoid.
You don't want to work with people who pimp airplay. It would suck if your great song got paired with something absolutely terrible, all because they paid to get heard on that station.
Royalties and licensing for radio airplay
Radio provides a portal for you as a musician to be paid for the music that is played on air. To make sure that you're collecting all of your rightfully earned royalties for radio play, check out Music Licensing 101: 8 royalties you can collect from your songs
It's all about connecting
Radio promotion is a fantastic way for you to build your audience base, network, grow your connections with music industry professionals and curators, and boost the leverage of your music brand.
The basics of radio promotion have a lot more to do with relationship building than pitching music, because at the end of the day we're all humans. People connect with people on a human level. This is effective radio promotion, and this is how you win with your music.
D Grant Smith is the host and creator of the syndicated and award-winning The Appetizer Radio Show, featuring unsigned and indie music weekly. With over 16 years experience in radio and indie music, Smith is an "audience growth farmer" who coaches and mentors musicians. More information at dgrantsmith.com and appetizerradio.com.
Bandzoogle lets you create a professional website in minutes with all the music promotional features you need including a blog, mailing list, and social media integrations. Try Bandzoogle free now!
Why not share this with your friends?
Build a stunning band website and store in minutes
Promote your music on your own unique website.
Sell music & merch directly to your fans. Keep 100%.
Grow your fan base with built-in marketing tools.