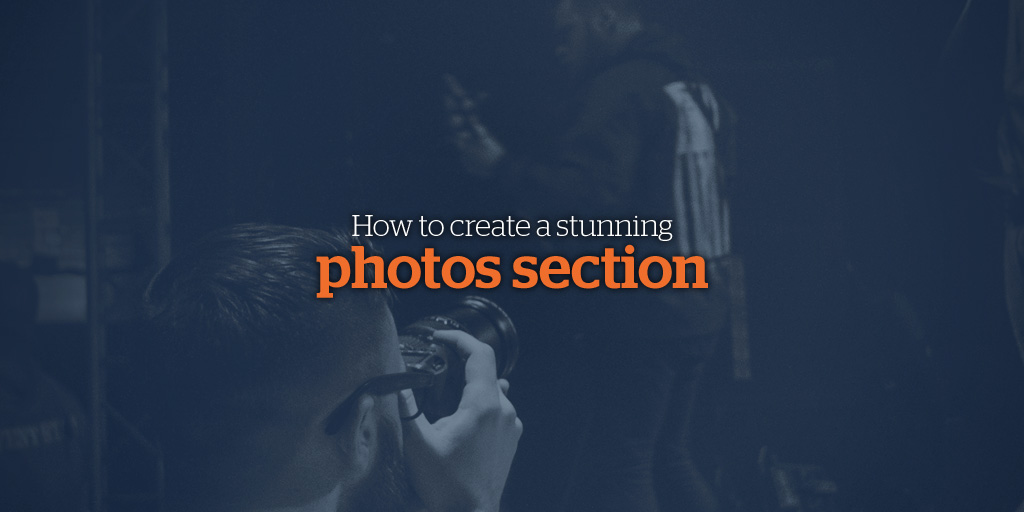 A picture is worth a thousand words, and it can convey so much with just a glance. You've got a great header image setting the tone on your Homepage, an image or two placed nicely on your band bio page and events page. Your music page is ready to go, with your music and a few images as well.
Now it's time to create a stunning photos page that will give your website visitors an inside look at your music in a fun way!
Gather the best photos of your band
It's easy nowadays to snap photo after photo when at a gig. Resist the urge to post every photo you've got - weed out the blurry ones, and choose the very best.
A few ideas for great photos on your music website include: press photos, studio photos, live shots from a special gig or event, on stage or backstage at a recent show, fan photos taken of you, fan art, or previous show posters.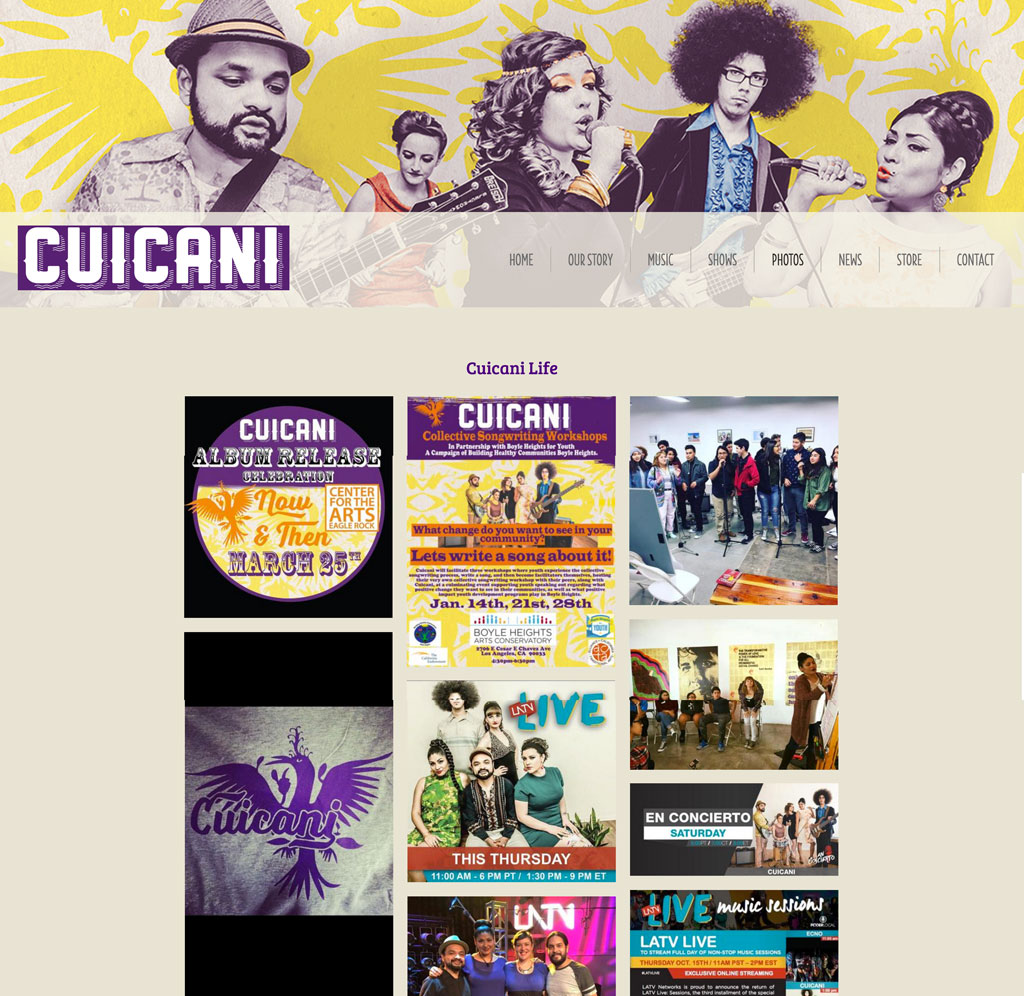 If you're playing a show where a professional photographer is also taking pictures, try to negotiate some shots. When you do an album, make sure you hire someone to shoot some professional, varied images of your band as well.
Make it modern
You can choose from a few gallery formats on your website. Try out the tiled option to arrange your photos in a stylish layout, or a slideshow to add many images that will rotate. You can change your gallery format at any time to rearrange the images you've already added.
If you can keep your colors coordinated, all the better to give your Photos page a cohesive look. This could mean creating a black and white template, and using black and white photos. Or, choosing images that have similar colors that go together - all bright colors, for example, or all muted colors.
Keep it organized
Now that you have your best photos ready, group them into a visually pleasing layout. Keep the entire page in mind - you'll want it to pop with photos, and still be easy to scan.
Add a feature title describing the gallery. Add a bit of text to explain where the shots are from. Then add the photos underneath. You can mix and match gallery types to keep the page from getting too long and repetitive.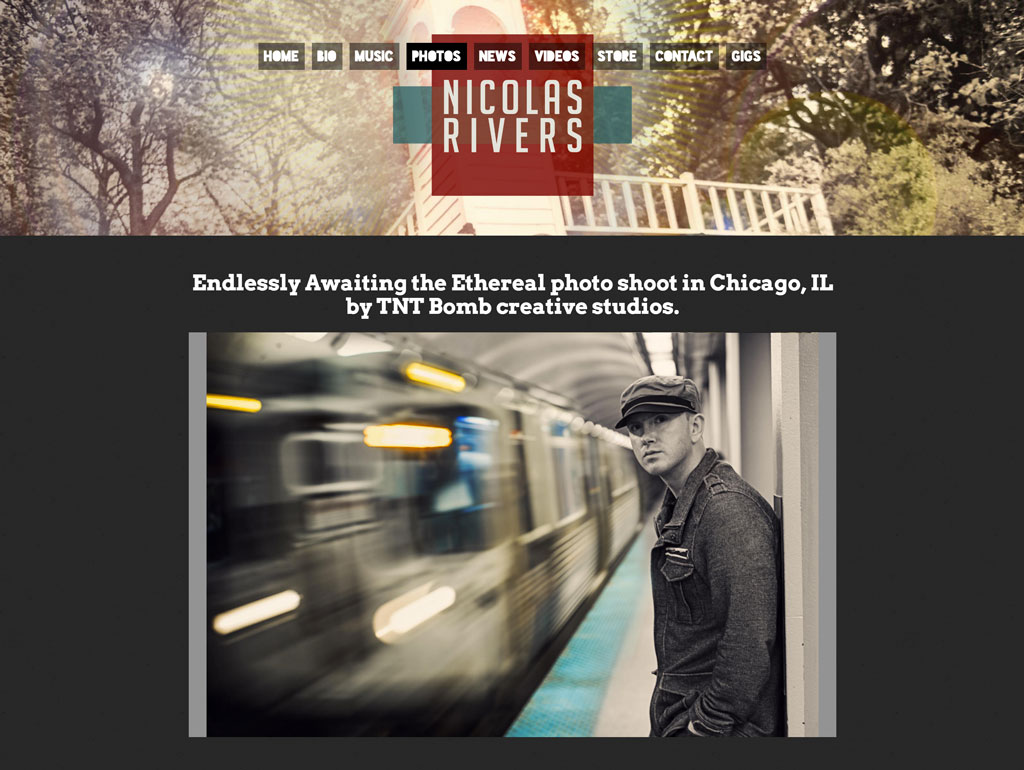 You can easily delete photos from a gallery to make room for new ones, or reorder images by dragging.
Update it often
Be sure to add new photos as your band evolves. The Photos page is one that fans often gravitate to (everyone loves looking at photos!) Keep it interesting for your return visitors with fresh content regularly.
If adding more photos often means you have lots of galleries, consider giving each one it's own page. You can quickly move a gallery using the visual editor by dragging it to a new page. Then add a cover image for your gallery on your main Photos page with a link to that gallery page.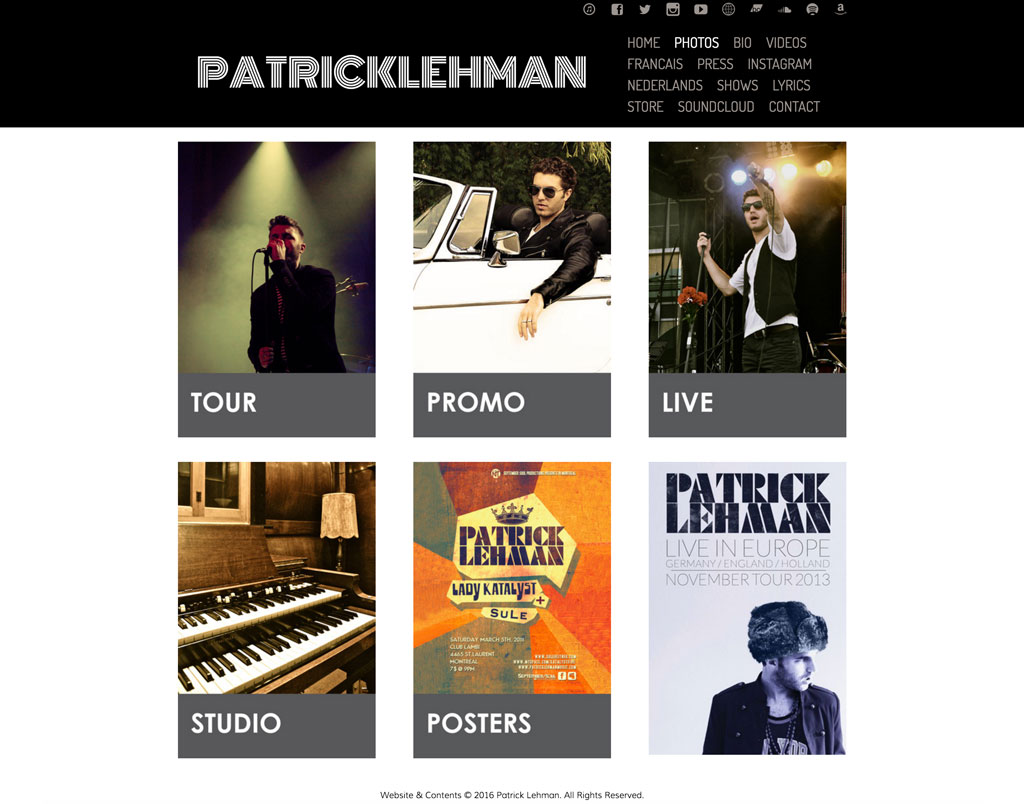 Share the photo love
Everyone loves looking at photos, so when you add new ones, share the photo gallery to social media. This gets people clicking through to your website (and while they're there, maybe they'll do some music shopping in your digital store, or sign up for your mailing list as well!)
Not wanting to make your photos easily shareable? Turn off that option in your Gallery settings.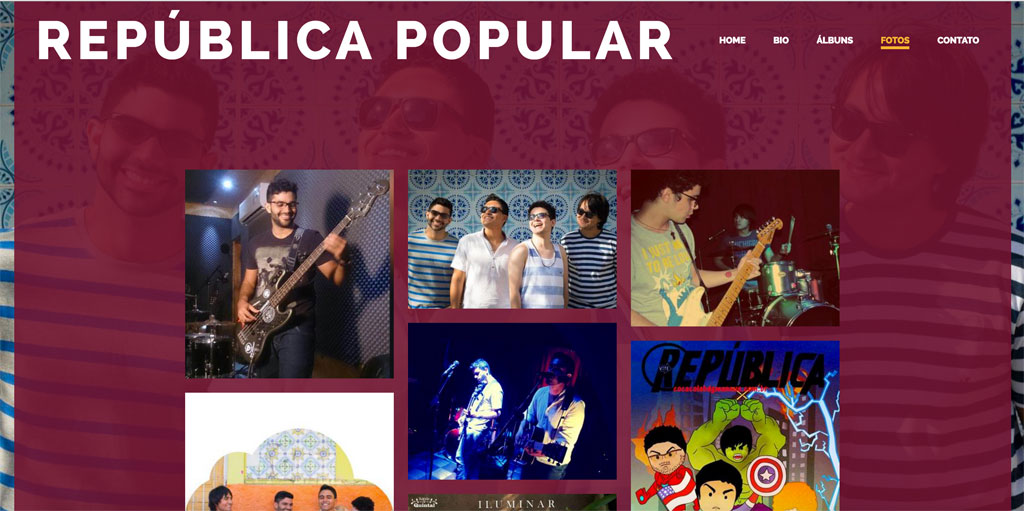 Fans love checking out photos, and setting up an organized and stylish photos page is a great way to brand yourself as a musician. It's one of the pages that your return visitors will check out most often so keep it up to date with professional image.
Build your own website to add your photos and engage your fans. Sign up free with Bandzoogle today!
Why not share this with your friends?
Build a stunning band website and store in minutes
Promote your music on your own unique website.
Sell music & merch directly to your fans. Keep 100%.
Grow your fan base with built-in marketing tools.