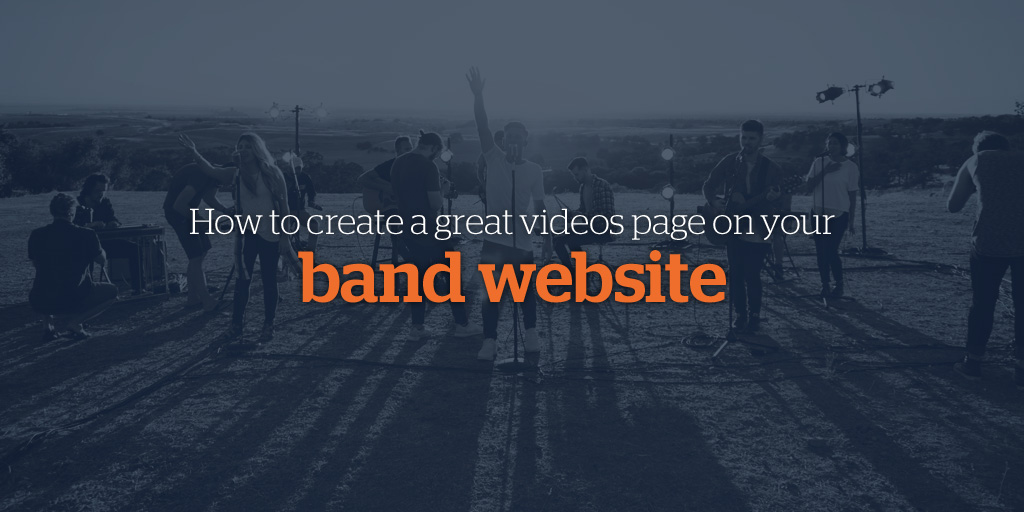 Videos are everywhere. With mobile on the rise and YouTube being a huge source for finding music, using video as a medium to deliver your music is more important than ever. That means you need a Videos page on your website, with good-quality videos that show off your musicianship.
Once your website is built out with content, including your band Bio page, your Music page, and your Events page, it's time to add videos. You can use videos all over your website, including one on your Homepage, and one on your EPK page.
Adding a page that's dedicated just to videos will allow you to highlight your very best videos to your fans. It will also allow you to show your videos right on your page, making sure your visitors stick around to listen to your music rather than drifting off to other things (like cat videos!) on YouTube.
So, let's talk about how to create a videos page on your website!
Choose content wisely
Nowadays videos are a dime a dozen, from quick phone clips to professionally done music videos, and everything in between.
Having lots of videos you are proud of is great! Choosing which videos will work for your band website is a bit more difficult. Think about what you are hoping to accomplish with your videos, and curate them accordingly.
With our Video feature, you can embed the video directly simply by pasting a link to the video, and it will play right on the page. This is important, as it will keep your fans on your own website, rather than sending them off to YouTube. Make it a large version that people will want to watch right away.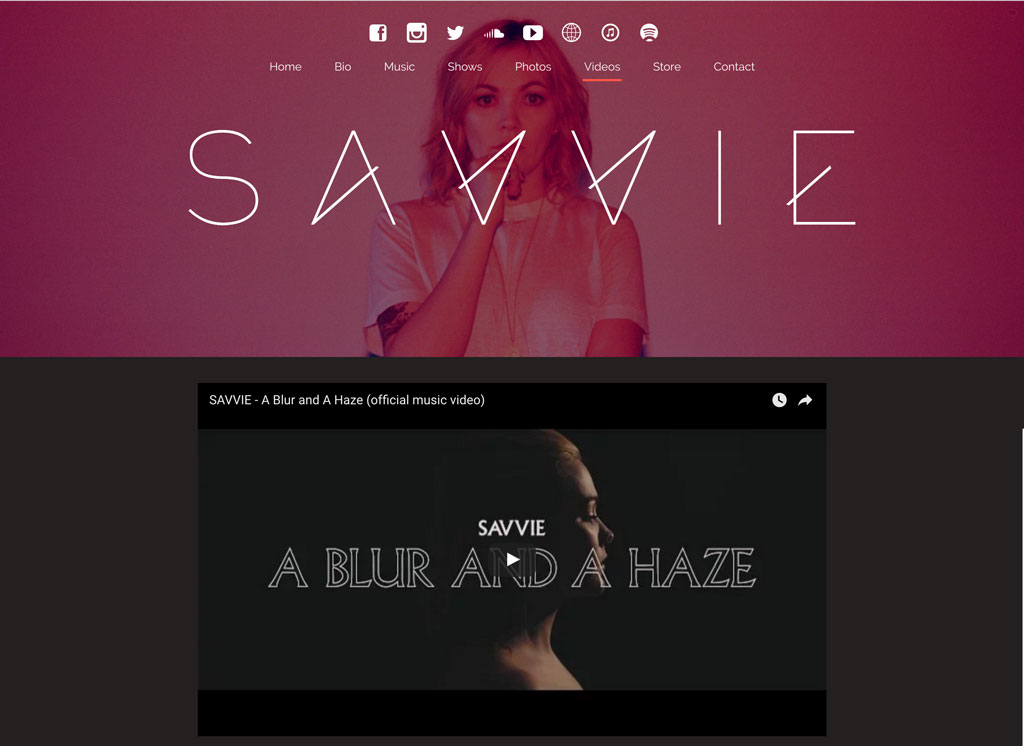 Show your best stuff
It's tempting to add video after video on this page (it IS a video page after all!), but don't overdo it. The goal is to make sure your website visitors are converted into real fans. If they land on a page with 20 videos, they won't know which one to watch or where to click.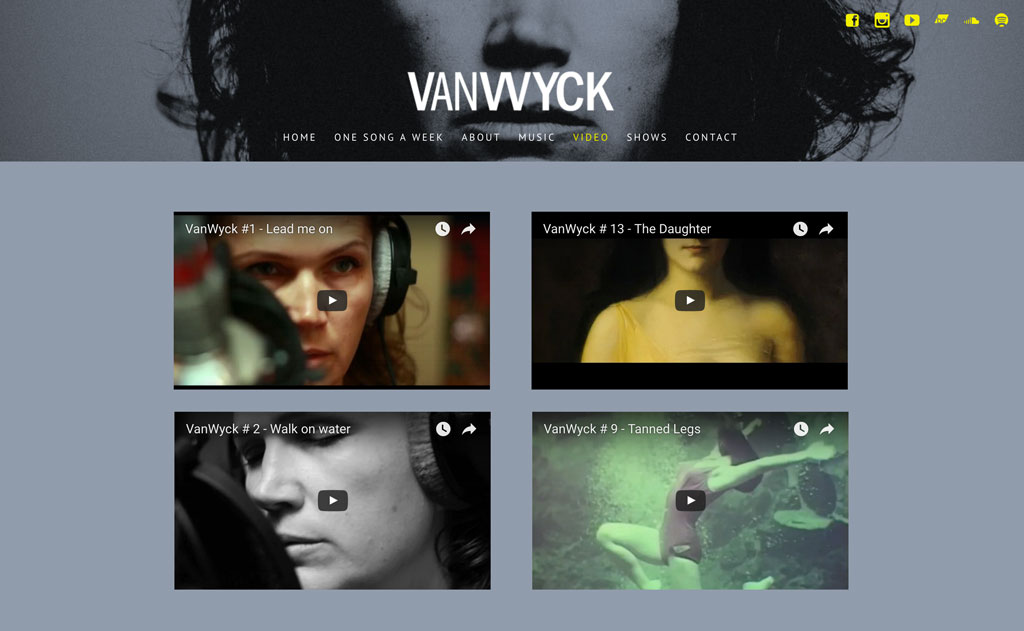 If you have lots of videos, pick ones that are tried and true (with lots of views), new videos, or interesting ones.
If you have many similar videos, you can create a playlist in YouTube and embed it, meaning the videos would play one after another in the same place.
[How to make money from your music on YouTube]
Make it organized
Now to organize those videos! Make use of columns and break up the space with text. If you have a featured video, such as a press announcement or a recent live show that you want to highlight, place that at the top of your page.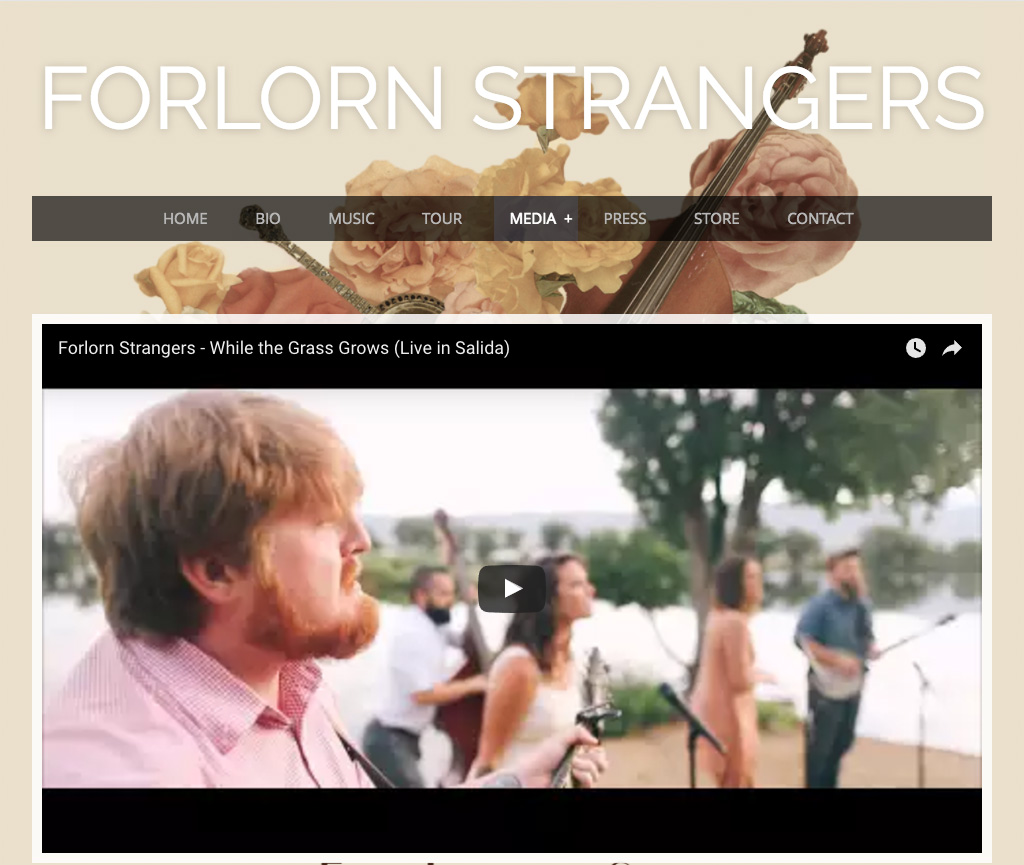 This can span a full column, or sit to one side with some descriptive text beside it. If you'd rather place 2 videos side by side, that will work as well. WIth many videos on a page, try mixing up the layout with smaller videos and larger ones in full columns.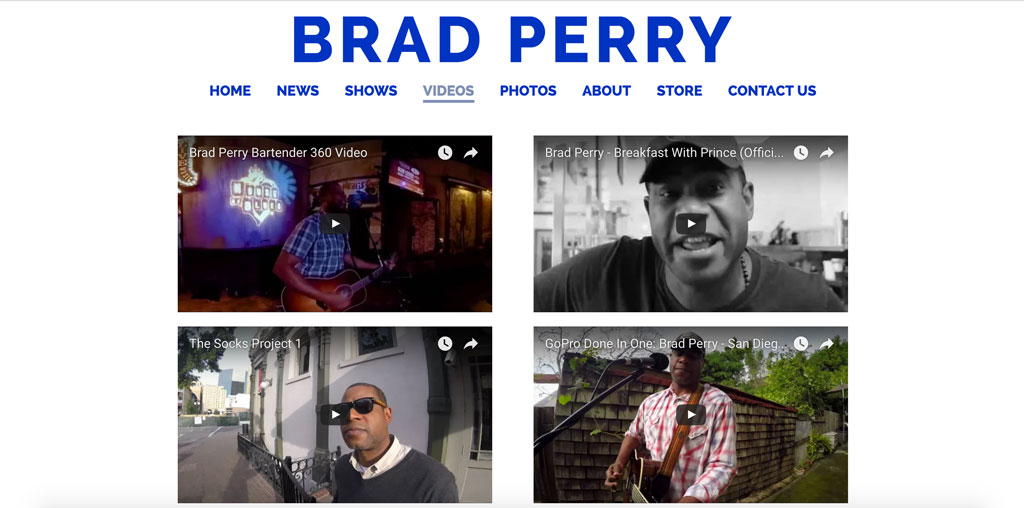 Keep it updated
Switch out your videos regularly, keeping popular ones in the rotation, and adding new ones. This way, you don't have too many videos cluttering up the page.
Need ideas for kinds of videos you can make on your own? Check out Social Media Marketing for Musicians: How to get More Fans on YouTube for some ideas.
If you have videos that are consistently popular and rack up views all the time, keep those embedded. Just don't forget to keep adding new videos as you make them!
Add Context
When you add videos to your Video page, you can also give them meaning. Add a title for each video to make your page look professional and clear. Then, add some text content beside or beneath each one.
For example: Is it an original song, or a cover song? Which album is it from? Who shot the video, and where? You could mention something notable about the video, like any funny moments that happened while shooting.
This will give your fans an inside look. Give them lots of information to encourage them to click that play button! Another benefit to adding context is the page will look more appealing, with mixed media and text.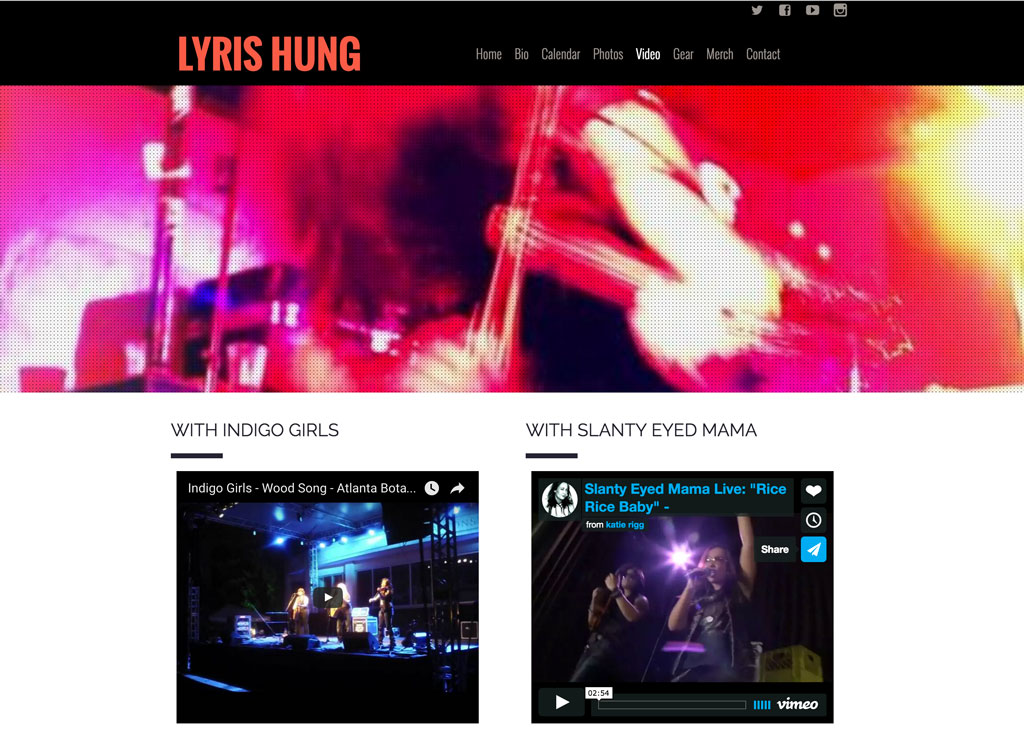 Remember, your website is your online hub where fans will go to learn more about you. Embed videos directly on a video page to give them a taste of your music that is fun to watch!
Build a professional website in just a few clicks where you can add videos, music, and more to grow your fanbase! Sign up free with Bandzoogle now.
Why not share this with your friends?
Build a stunning band website and store in minutes
Promote your music on your own unique website.
Sell music & merch directly to your fans. Keep 100%.
Grow your fan base with built-in marketing tools.