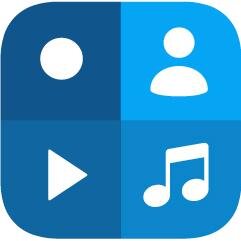 This is a guest post written by Matt Dunne from FindMySong, an online platform that enables musicians to network, create and collaborate on projects, while managing their copyright. Find out more about them at www.findmysong.com and follow them on Twitter @FindMySong
Music is an art form comprised of sound and silence. After that… it is really up for interpretation. Music can be many things - It can be primitive. It can be sophisticated. It can be chaotic. It can be organized. But if you share knowledge, learn, and build consensus with others, music can even be many of these things at once.
Historically, music has largely been individualized - but with the resources we have today, the next great songwriting team could be nations apart, collaborating over the internet. DIY videos on Youtube have made learning an instrument, vocal training, and understanding your favorite DAWs far more tangible.
With an influx in resources comes an increase in competition, making it far more difficult to carve out a career as a musician. There is no clear formula in "making it" in the ever-changing music industry. Folk bands like The Lumineers and Mumford and Sons have cracked the same Top 40 that artists like N*Sync and Britney Spears used to dominate. Through collaboration, lyricists, musicians, producers, and songwriters can obtain greater resources, recognition, and reward.
It is beneficial for both parties to work with artists outside of their normal genre/style. Some of the most amazing music comes from artists testing the boundaries of their genre. Who would have thought that a Kanye West and Bon Iver collaboration would ever happen? On paper, Justin Vernon's relaxed, quiet demeanor contradicts Kanye's in-your-face attitude. Vernon's influence gave Kanye another layer to his already impressive production ability while Kanye gave Bon Iver mainstream exposure.
A more recent example is singer/songwriter Sam Smith's collaboration with electronic music duo, Disclosure, on the hit song "Latch." The collaboration helped put both Smith and Disclosure on the map in 2012. Both careers continue to grow, today.
How can the DIY musician benefit from collaborating?
Let's face it - Kanye West isn't walking through that door any time soon to ask you to be a feature on his latest tune. Find someone that appreciates your style of music. Creative art is primitive in principle. Begin by bouncing ideas off of each other - digging and scratching at various motifs until you settle on something. What you might find simple and boring - your partner might find beautiful and intriguing. You won't always find success, right away. It may even take you years to find the right songwriting partner - but every time you leave a songwriting session you should leave a better songwriter. Pay close attention to their style and approach. Learn. Adapt. Create. Repeat.
Record everything.
Songwriting sessions can be overwhelming. Not only are you trying to hold your own - you are trying to listen to what your partner is playing as well. It's easy to miss little moments of genius. By recording everything, you can go back and find those creative treasures and build off of them. These moments also become useful when you are stuck writing by yourself. Flash back to an earlier session and listen to a few ideas to channel your creativity.
Finish a project.
While it's great to get a lot of ideas down in a songwriting session, it is also important for the participants to actually COMPLETE something occasionally. It's good for both morale, and for perspective. Nothing is more frustrating for a team of songwriters than having 10 incomplete projects hanging over their heads. Finishing a song can be daunting, but little victories allow you to move forward with an idea you may have been struggling with. Remember, you can always go back and revisit it!
Leverage Social Media
If the song is satisfactory, share it on both your social media pages, tagging everyone who contributed to the project. Obviously, the more social media platforms and accounts you are sharing across, the greater your reach will be. Treat yourself as a brand and your music as your product. Cross-promoting your brands will not only boost your 'likes' on Facebook and 'followers' on twitter - but it can provide some outside perspective. Yes -- your fans can collaborate with you as well. Fans are often eager to give feedback to their favorite musicians. By sharing demos exclusively with your fans, you can generate a buzz over your collaboration.
Build a Team
A career in the music industry is not for the faint-of-heart. It takes an incredible amount of talent, courage, and desire to persevere through the tumultuous pathway to success. The camaraderie and support of other like-minded artists is second to none. Fans will come -- but it takes a real team effort to constantly remind each other why this is the path you have chosen. Don't hesitate to lean on each other. Songwriting can be about making long lasting friendships just as much as can be about networking and building a business relationship.
While nothing can replace the organic creative process of an in-person collaboration, technology available today has changed the landscape of the music industry. Endless resources empower the DIY musician to replicate the success of popular musicians today. Not everyone has the good fortune to live in cities like Nashville, NYC, or Los Angeles - but the next great collaboration could be one mouse-click away from each other. Learn from each other, share your progress with the world, and lean on each other for support. The resources are available - use them.
Why not share this with your friends?
Build a stunning band website and store in minutes
Promote your music on your own unique website.
Sell music & merch directly to your fans. Keep 100%.
Grow your fan base with built-in marketing tools.