This week the Just for Laughs comedy festival takes over our hometown of Montreal. We'll be attending the COMEDYPRO conference Thursday through Saturday, as well as lots of comedy shows. So we're featuring some posts on the blog this week for our comedian members and friends.
Also be sure to check out the 5 Reasons Why Bandzoogle Works for Comedian Websites!
---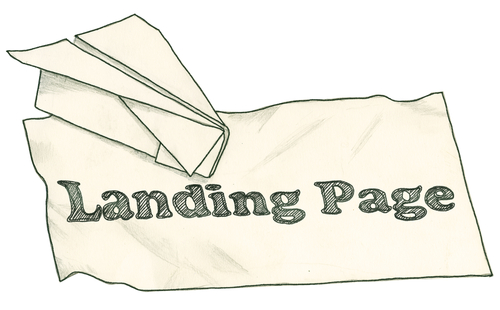 Bandzoogle makes it easy to add an intro or "splash" page to your website. When used properly as a landing page for your visitors, they can be an effective marketing tool.
However, intro pages can easily be misused, which can hurt your site traffic, fan engagement, and your sales.
4 Common Mistakes To Avoid with Intro Pages
Here are four common mistakes that we see with intro pages that you should avoid:
1. Permanent intro page: Intro pages should only be used for short periods of time and for specific calls-to-action. It becomes annoying for repeat visitors to keep having to click through to your main site.
Also, Google picks up text content on your page, and if the first page of your website is an Intro page, there isn't much to tell Google how your site is relevant to search queries, which can hurt your rank.
2. Too much content: Don't clutter your intro page with too many videos and social feeds. Make it very clean and focused.
3. No clear purpose: There should be a clear purpose for the intro page. Let fans know about your new comedy album, your podcast, a crowdfunding campaign, a new video, new live dates, etc. Don't just have your photo with an "Enter Site" link. This wastes the visitor's time with an extra click to get to your content.
4. Hidden "Enter Site" link: Make it very easy to find where to enter the full website from your intro page. If someone can't quickly find out how to access your full site, they might just give up and go back to checking their Facebook, and not come back.
Use Your Intro Page as a Landing Page for a Specific Call-To-Action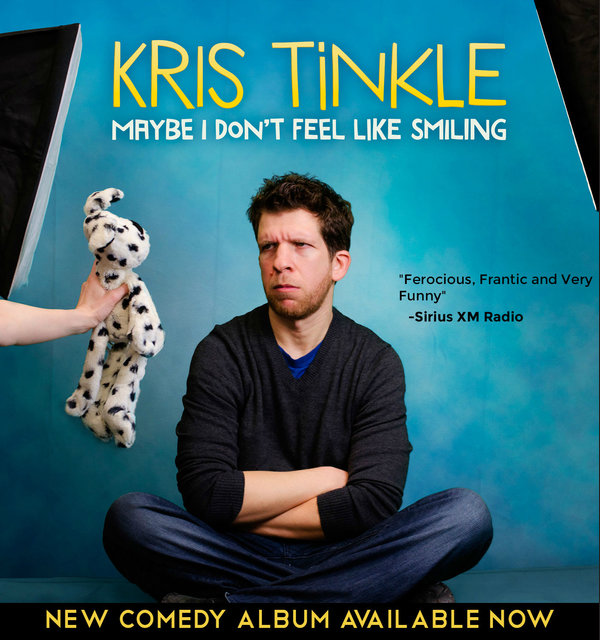 So what should you use an Intro page for? Ideally, to focus on a specific call-to-action. A call-to-action is designed to direct people's attention to something specific that you want them to do. This can be to:
Buy your new comedy album, which you can sell commission-free through Bandzoogle's Store feature. (*Example to the left is from Kris Tinkle's website).
 

Subscribe to your podcast

Subscribe to your mailing list (a mailing list tool is included in all Bandzoogle plans)

Contribute to your crowdfunding campaign

Watch your new video

Buy tickets for your upcoming shows
 
Again, the intro page should be temporary, and focused on a time-sensitive call-to-action. But if you want to be sure that your fans know about your new album/podcast/video etc., landing pages can be an effective way to convey the message.
[Landing Page image from Shutterstock]
Why not share this with your friends?
Build a stunning band website and store in minutes
Promote your music on your own unique website.
Sell music & merch directly to your fans. Keep 100%.
Grow your fan base with built-in marketing tools.