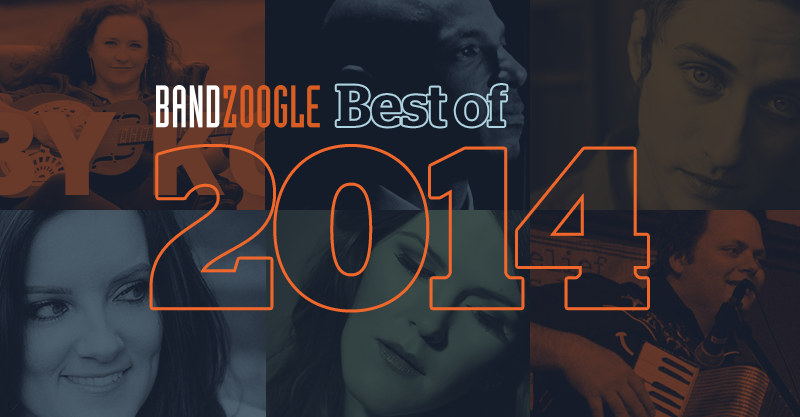 Each week we feature one of our favorite Bandzoogle websites to highlight some of the cool things members are doing with their sites, and to give you guys inspiration with your own designs.
2014 was a busy year for upgrading our design options. We made all of our themes mobile-optimized, released several new themes, and added tons of new design tools. So it's no surprise that you guys built some of the nicest Bandzoogle sites ever!
So as 2014 comes to a close, here's a quick look back at some of the standouts from the "Band Website Love" series from the past year: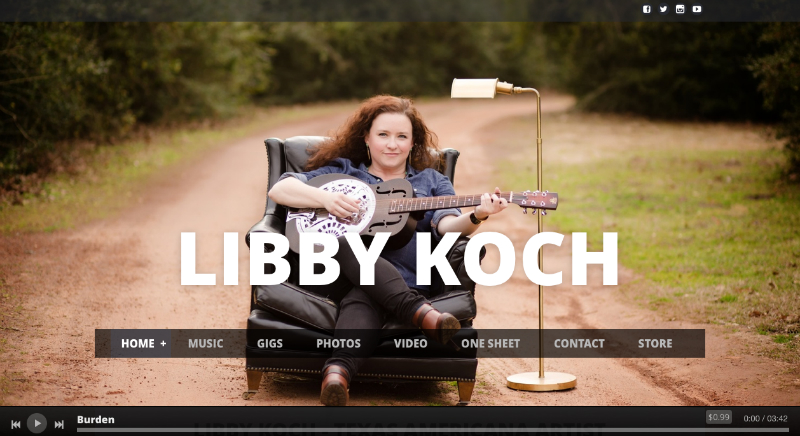 Libby Koch
Libby Koch's website does a great job of showcasing our fully responsive theme Dusted, using an amazing professional photo in the full width background area. In her Photos section, she also uses our slideshow photo galleries that we released earlier this year.
Visit Libby Koch's website at www.libbykoch.com

Duane Eubanks
New York trumpeter Duane Eubanks shows off some great photos using the slideshow header feature along with our Manhattan theme. And if his name sounds familiar, it's because Duane comes from a very musically gifted family. His brothers are renowned trombonist Robin Eubanks, and guitarist Kevin Eubanks, former bandleader of the "The Tonight Show with Jay Leno"!
Check out Duane Eubanks' site at www.duaneeubanksmusic.com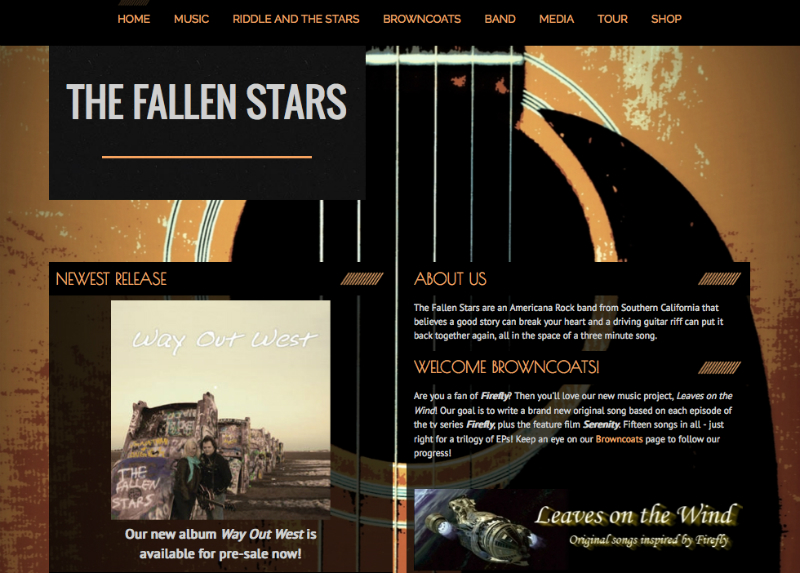 The Fallen Stars
Americana Rock band The Fallen Stars use a cool guitar image as texture for the background of our Cross & Fade theme. We also love that they're using our upgraded Music feature to sell their CDs and digital albums together.
Check out their website at www.thefallenstars.com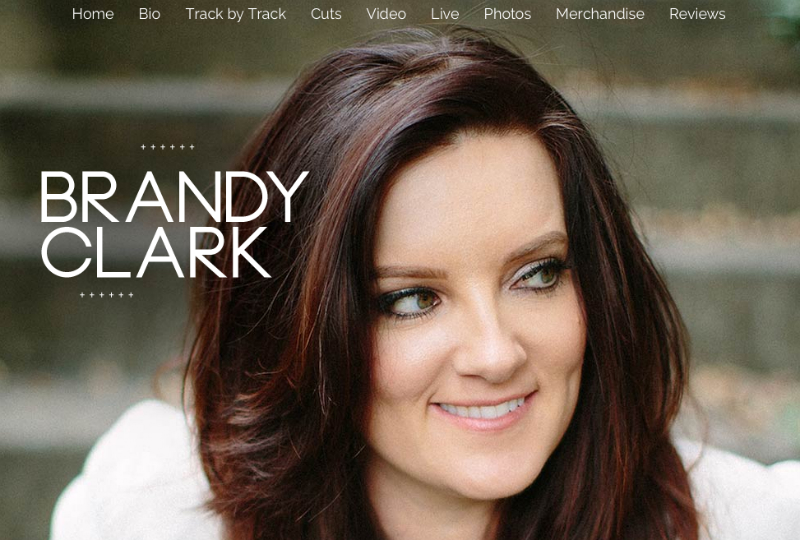 Brandy Clark
We love how Brandy Clark's website uses one great photo for her custom design to make for a simple, but elegant site. We also love that Brandy was nominated for *two* Grammys this year: Best New Artist and Best Country Album. Congratulations Brandy!
Visit Brandy's website at www.brandyclarkmusic.com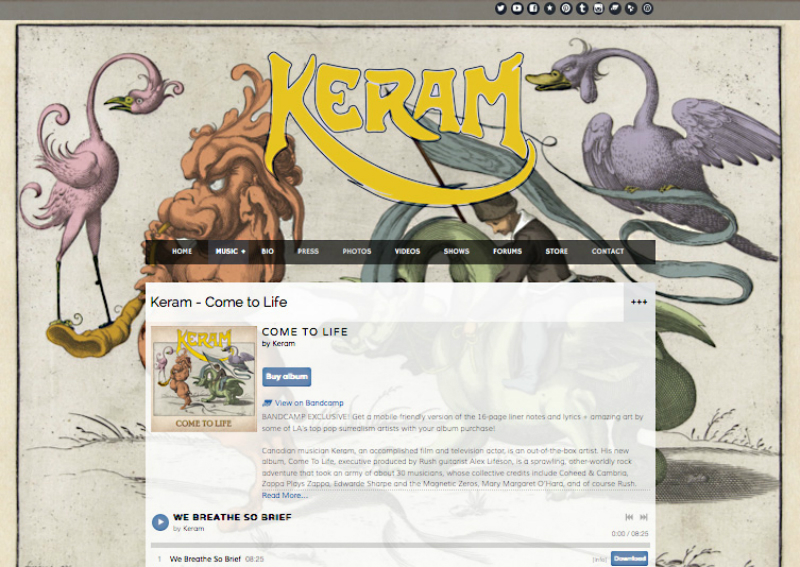 Keram
We love the awesome illustrated background image Keram uses on his website. Plus, he shows off two big integrations on his site that we launched in 2014: Instagram and Bandcamp.
Check out Keram's site at www.keramsongs.com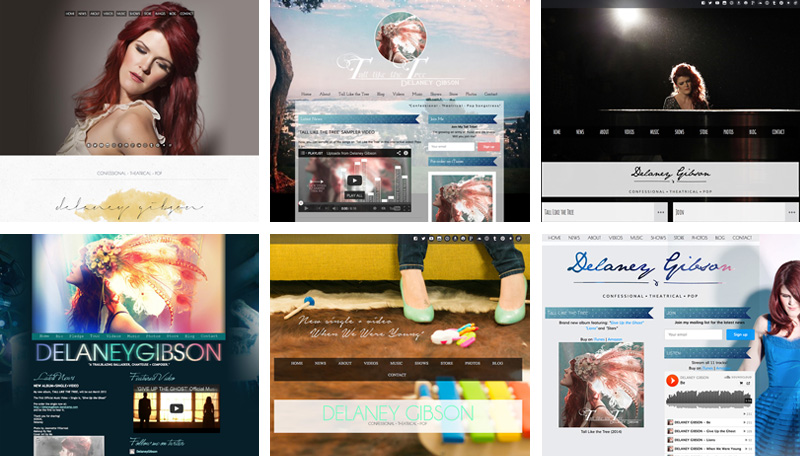 The Many Websites of Delaney Gibson
As part of our 10th Anniversary celebrations, we highlighted the websites of some of our longtime members. Delaney Gibson has been using Bandzoogle for 9 years, and for almost as long as she's been a member, we've featured her website on our examples page.  
Delaney perfectly illustrates what's great about Bandzoogle: you can change your design anytime with just a few clicks, and as often as you want. Your content won't be affected, and it doesn't cost you anything extra.
Check out some of the visually stunning designs Delaney has created here.
And you can see her current design at www.delaneygibson.com
Why not share this with your friends?
Build a stunning band website and store in minutes
Promote your music on your own unique website.
Sell music & merch directly to your fans. Keep 100%.
Grow your fan base with built-in marketing tools.