Bandzoogle CEO David Dufresne and Director of Artist Relations Dave Cool are off to Nashville next week for the Americana Music Conference. While in town, they're also hosting a free music marketing workshop and member meetup! Here are all the details:
Free Music Marketing Workshop
Online Marketing for Musicians: How to Gain More Fans & Generate More Income for Your Career

Where: Emma Bistro (9 Lea Ave.)
When: Monday, September 15, 6:30pm
There's no shortage of online promotional tools for musicians out there, so it can be daunting to figure out just how to use them effectively to promote your music. Which social media sites should you be active on? Do you still need your own website? Are mailing lists outdated?
This panel will discuss the "Hub & Spokes" method of using all of these tools in a cohesive strategy to gain more fans, and generate more income for your career.
Panelists:
Dave Cool (Director of Artist Relations, Bandzoogle)
Charles Alexander (Founder, Outside the Box Music)
Wes Davenport (Founder, Echo Ave)
This workshop is FREE and open to all musicians. RSVP here.
Bandzoogle Member Meetup!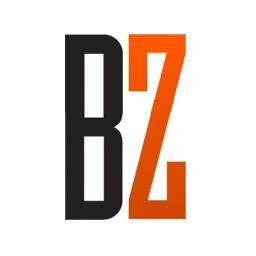 Where: Pinewood Social (33 Peabody St)
When: Monday, September 15, 8:30pm
After the workshop, Bandzoogle members are invited to Pinewood Social for some food and drinks to continue the discussion about music marketing, websites, and Nashville's incredible music scene. Bandzoogle CEO David Dufresne should be arriving just in time to join us for the festivities as well.
Please RSVP to confirm if you'll be coming to dinner, space is very limited!
 
Americana Conference: September 17-21 @ Hutton Hotel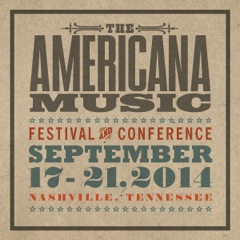 Website Demolition Derby
Wednesday, September 17
3:30pm (Palmer 300)
Bandzoogle CEO David Dufresne will lead the Website Demolition Derby panel, along with Dave Cool, Michell Conceison (Market Monkeys), Charles Alexander (Outside the Box Music), and Tommy Stalknecht (Music City Networks).
The interactive session will offer live critiques of musician websites where each site's design, organization, content, and functionality will be assessed. It should be lots of fun, we hope you'll attend and submit your site for review!
Free Website Reviews at Exhibit Hall
We'll also have a booth at the Exhibit Hall. So if you'll be at the conference, please pass by to say hello and get your site reviewed. We'll have some free candy to give you that extra sugar rush to get through the day, and some free t-shirts for members! Here are the Exhibit Hall hours:
Wednesday, September 17: 1pm-3:30pm
Thursday, September 18: 2pm-5pm
Friday, September 19: 2pm-5pm
---
Stay tuned to our blog, as well as our Facebook and Twitter pages for more updates on where we'll be this Fall...
Why not share this with your friends?
Build a stunning band website and store in minutes
Promote your music on your own unique website.
Sell music & merch directly to your fans. Keep 100%.
Grow your fan base with built-in marketing tools.