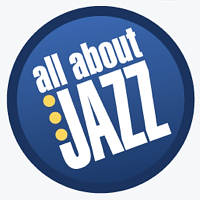 We're thrilled to announce that we've partnered with All About Jazz, the most comprehensive jazz music resource on the web! Here's the official press release from All About Jazz:
---
Bandzoogle, the leading website platform for bands and musicians, and All About Jazz, the web's premiere jazz music destination have announced a strategic partnership. All About Jazz, home to over 65,000 musician profiles, will promote Bandzoogle to their community as the preferred website building platform and integrated hub for a musician's online DIY strategy.
All About Jazz musician members can take advantage of Bandzoogle's best-in-class customer service and design, as well as the ability to manage their mailing lists and sell music directly from their website. David Dufresne, CEO of Bandzoogle states, "Bandzoogle is very excited to collaborate with All About Jazz, the top jazz music online destination that's always been ahead of the curve in offering advanced web technology to the jazz world. We are happy to provide our affordable services to jazz musicians and labels needing an easy but powerful solution to building a professional web presence."
Michael Ricci, All About Jazz's Founder, concurs, "Bandzoogle is an easy-to-use and powerful website building tool designed specifically for a professional musician. They make it simple to secure or transfer a domain, their customer service provides direction if needed, and you don't have to be a technical person to rapidly build a professional website. What appeals to me most about Bandzoogle is it gives a musician full control of their website so they can update it at any time and without delay. It's a modern approach to building a website with the goal of helping musicians reach new levels of success."
About All About Jazz
All About Jazz is the leading and longest running jazz music website, attracting both enthusiasts and industry professionals since 1995.
A daily resource of impressive depth and breadth, All About Jazz aggregates, publishes and syndicates a variety of jazz-oriented content daily and is committed to raising the awareness of jazz's cultural significance and historical legacy while actively celebrating the creative leaders of today.
All About Jazz is the highest ranked jazz music website in the world and has received "best of the web" designations from the New York Times, Los Angeles Times, Wall Street Journal, Time Magazine, Forbes, the BBC, and is a 11-time winner of the Jazz Journalist Association (JJA) award for best website covering jazz.
About Bandzoogle
Bandzoogle, the leading website platform for bands and musicians is proud to celebrate its 10th anniversary with a new, completely redesigned platform.
More than 20,000 musicians and bands use Bandzoogle to build a professional website and create a solid hub for their online strategy. Bandzoogle allows them to stay ahead of the curve in the ever-changing digital music landscape and web design trends. Bandzoogle also gives artists the ability to manage their mailing lists, and sell their digital music and physical items directly to their fans from their own websites. Artists keep 100% of their sales, something unique to Bandzoogle in this industry.
Fiercely independent and self-funded, Bandzoogle is built by musicians, for musicians. Grammy-winning performers, producers, music legends, indie cult heroes and orchestras all rely on the platform to grow their fan base and have chosen Bandzoogle over its many competitors. With the platform's straightforward system, users can be online in minutes, without coding or downloading of software, and can choose from hundreds of themes created by award winning designers, creating a dynamic and evolving website.
What jazz musicians are saying about All About Jazz:
"I'm constantly amazed and overjoyed with the ever growing, and near all encompassing content and services that All About Jazz offers." —Joe Locke
"All About Jazz is an invaluable daily gift to the jazz community. It's comprehensive, insightful, open minded, and always current." —Paul Wertico
"All About Jazz is a real resource on the web for the serious jazz musician. It's helped my solo projects reach a much larger audience." —Edward Simon
What jazz musicians are saying about Bandzoogle:
"We chose Bandzoogle because it was almost 10 times quicker and easier than the software we used before. We also appreciate the functions which are specialized for musicians, especially the music player — easy to customize and easy to reuse tunes I already uploaded." —vanguardjazzorchestra.com
"I'm so glad I discovered Bandzoogle after trying many website builders. I find Bandzoogle straightforward to use and up to date when merging social networks. There are great designs options and there's always support available when you need it. It is the best solution for independent artists." —camilameza.com
"Since finding out about Bandzoogle I have been continuously impressed with the quality of the product, the feature sets and the company's continued commitment to making it the best tool for musicians and bands. I believe it plays a big part in the success of our band and the bookings we get online." —nedfasullo.com
Why not share this with your friends?
Build a stunning band website and store in minutes
Promote your music on your own unique website.
Sell music & merch directly to your fans. Keep 100%.
Grow your fan base with built-in marketing tools.