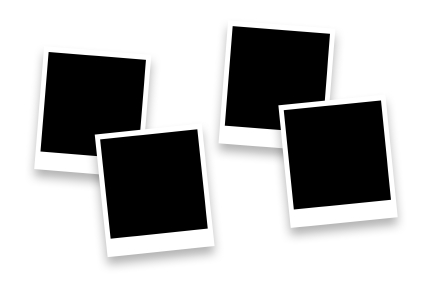 We cannot overstate the importance of photos when it comes to your website. In fact, we often tell bands that they should spend more money on professional photos than on their website.
Great photos can create a positive first impression for potential new fans, as well as for industry and media. But if the images on your website look unprofessional, chances are, people won't take you or your music seriously.
Getting Photos for Your Website
So how can you go about getting professional photos for your website? Here are some options:
Photoshoot
First things first, if you haven't already, plan a photoshoot with a professional photographer. Not your uncle/cousin/friend/spouse who does it as a hobby. Do some research to find the right photographer. Talk to other bands and musicians in your local scene to get some recommendations.
If you have a tight budget, you can try contacting your local college or university to see if they have a photography program. You might be able to find a student to do a photoshoot for cheap to add to their portfolio.
Tip: To help plan for your photoshoot, be sure to check out The Definitive Survival Guide for Band and Musician Photo Shoots
Stock Photos
Another option is to use stock images. We recently added close to 200 stock images that you can use for your website, which can be found in the image picker:


Stock photos can help with design elements like your background image and header image.
Here are some other places to find stock photography:
Flickr Creative Commons
Unsplash
Picography
Subtle Patterns
Creative Market
MorgueFile
Magdeleine
Little Visuals
Super Famous Studios
If you can't find any free images that work for you, you can try these sites which charge for stock images:
iStockphoto
Shutterstock
Getty Images
8 Ways You Should Be Using Photos on Your Band Website
So when you have professional quality photos, where do you use them on your website? Here are some places where you can and should use photos on your site:
1. Header Image
Your header image is arguably the most important image on your website, which is why it's #1 on the list of 6 Essential Elements for Your Homepage.
It's what people will see first when landing on your site, so you'll want to be sure to create a great first impression of your music with the header image.
Some of our newest website themes like Primer and Cavern feature a full width header area for you to show off that great photo. You can even create a header image slideshow.
Check out some of these great header images:
www.kathleenmurray.org
www.jonahvermilya.com
www.amybricemusic.com
www.originalmatik.com
2. Background Image
By using one of our newer themes like Dusted or Cross & Fade, you can feature a full-screen background image. You can use a large photo, incorporate images from your album design, or use a stock image. You can also turn it into a background image slideshow!
Check out some of these great background images:
www.libbykoch.com
www.mahmoudaltaf.com
www.keramsongs.com
www.dellamae.com
3. Photo Galleries
This might seem like a no-brainer, but we still come across artist websites that don't have a Photos section. A Photos section is an essential menu option to have on your website, as they can be some of the most popular content on your site, as well as help drive fans to your site.  
When you have a Photos section, remember to create separate galleries for different kinds of photos to make it easier for people to find the content they're looking for.  So you should have separate galleries for official photos, live photos, fan photos, etc.
You can use Bandzoogle's Photo Gallery feature to easily add photo galleries to your site. You can then edit photos, set thumbnail sizes, add descriptions, as well as delete and reorder photos as you see fit. There is a Grid style, a Modern style, as well as a slideshow gallery option.
If you're active on Instagram and want to easily keep your website content fresh, use our Instagram Gallery feature which automatically refreshes to display new photos.
Tip: Just remember to not overdo it when it comes to photo galleries. Curate the galleries to display only your best photos from each category, whether it's for official photos, live photos, or photos from specific concerts.
[How To Create a Stunning Photos Section on Your Band Website]
4. Blog
Whenever you write a new blog post, try to include a feature image with it. It will help bring attention to the post, and make it much more visually interesting for your fans. A blog post could even be just an image with a caption, you don't always have to write a lengthy post to update your fans.
5. Press Kit
If you have a digital press kit on your website, make sure to offer several image options. Some of these should be hi-resolution images in case the media person or festival programmer needs to use the image for print. Ideally, you should offer a few different photos, including vertical and horizontal options, as well as black & white versions.
For more tips on creating a digital press kit on your website, check out The 8 things that should be in every band's digital press kit
6. Bio section
Another place you can add a photo is in your Bio section. Having a different photo next to your bio is a simple way to make your site more visually appealing. You can even add individual photos of band members underneath the main bio, and include a short bio next to each photo.
For tips on writing your bio, check out How to Write an Effective Musician Bio (with examples!)
7. Calendar/Events
Another nice visual touch for your website would be to add a great live photo in your Events/Calendar section. With the right image, you can convey to fans, media and industry people just how good your live show is.
8. Contact section
Contact sections can be pretty boring/functional, but they are essential to have on your site. You can spice it up visually by adding a photo to this section as well.
Build a professional website in minutes that has everything you need built-in like a blog, music players, photo galleries and more. Sign up free with Bandzoogle now!
Why not share this with your friends?
Build a stunning band website and store in minutes
Promote your music on your own unique website.
Sell music & merch directly to your fans. Keep 100%.
Grow your fan base with built-in marketing tools.