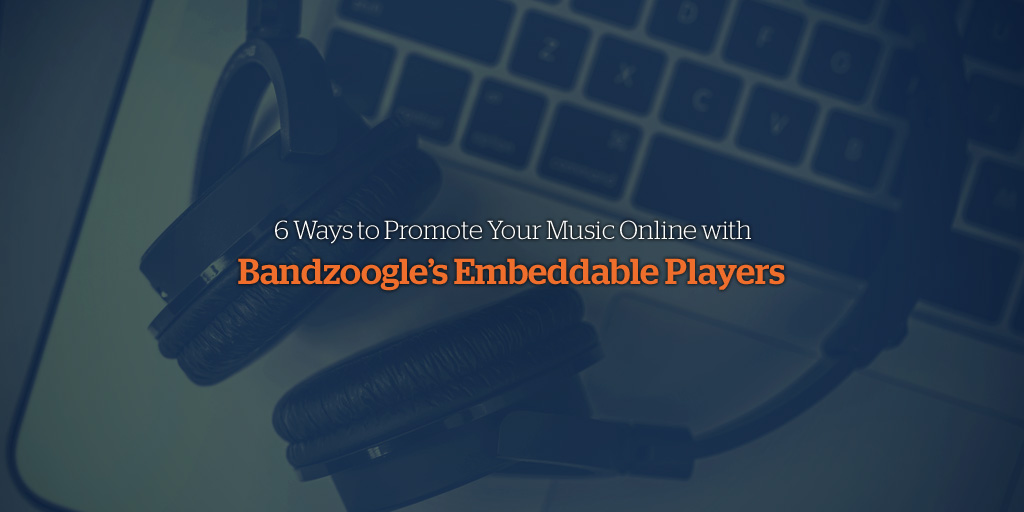 Our new share options for your music are a great way to easily share your tracks directly to Facebook and Twitter in just a few clicks. But, you can also use the embeddable player to promote your music online.
The embeddable players allow you to post a music player on any website or service that supports HTML code. The players are responsive, and built to work and look great on mobile devices.
So here are a few ways you can use embeddable music players to promote your music online:
1. Blog Posts
Adding the embeddable player to a blog post is a great way to drive more plays for your songs. It will even be displayed if a fan reads your posts using a blog reader, and will include a direct link to your website. And if a fan shares your blog post to social media, visitors can access your music right there in the blog.
2. Facebook
You can also add the embeddable player to a tab on Facebook. In addition to the Share feature that allows you to post tracks right to Facebook, you can also create a tab to appear in the menu of your Facebook page.
There are several widgets created for Facebook, like Static HTML, which allow you to post embed code into the navigation bar of your Facebook page. When new fans discover you there, they'll find your music with a quick link to buy - even if it's been awhile since you shared a track directly.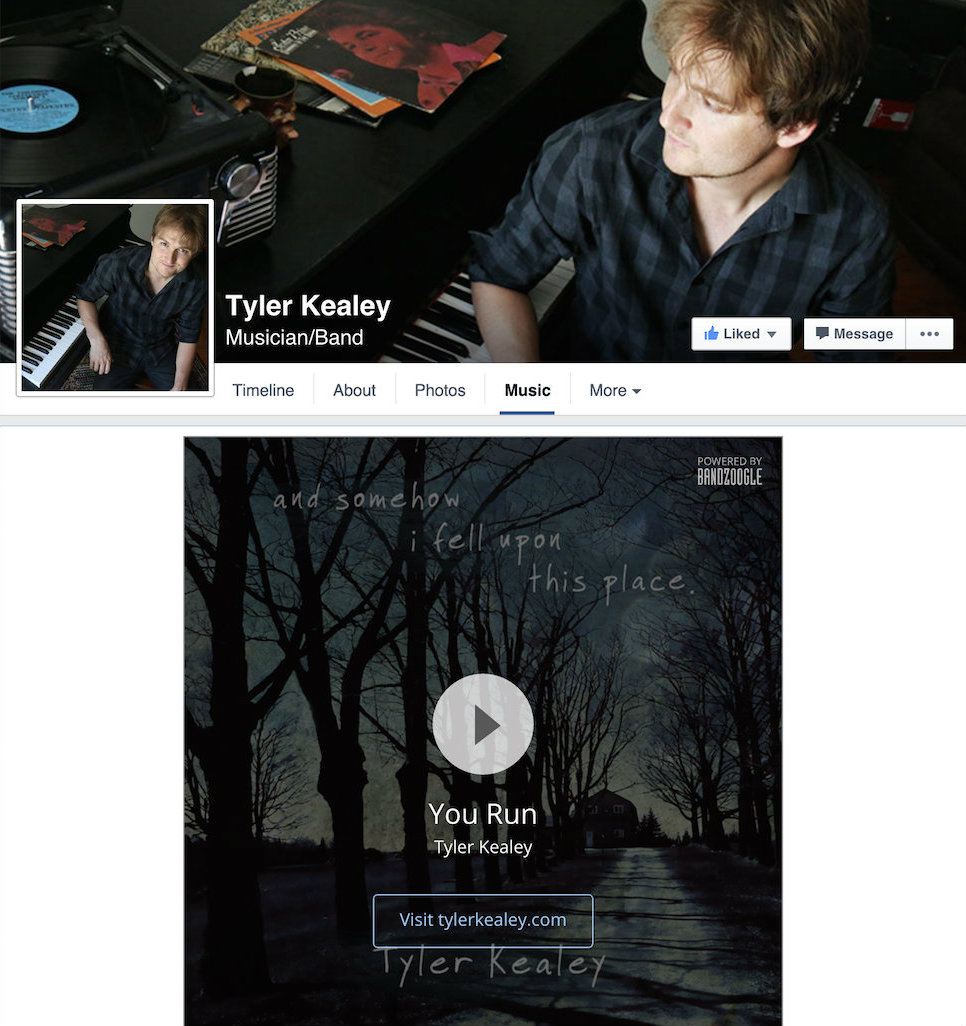 3. Press Outlets
The embeddable player is a really great asset to pass along to any press outlet that covers your music. Just send the HTML code found in the Share portion of the feature, and the embeddable player will display right in the post they publish.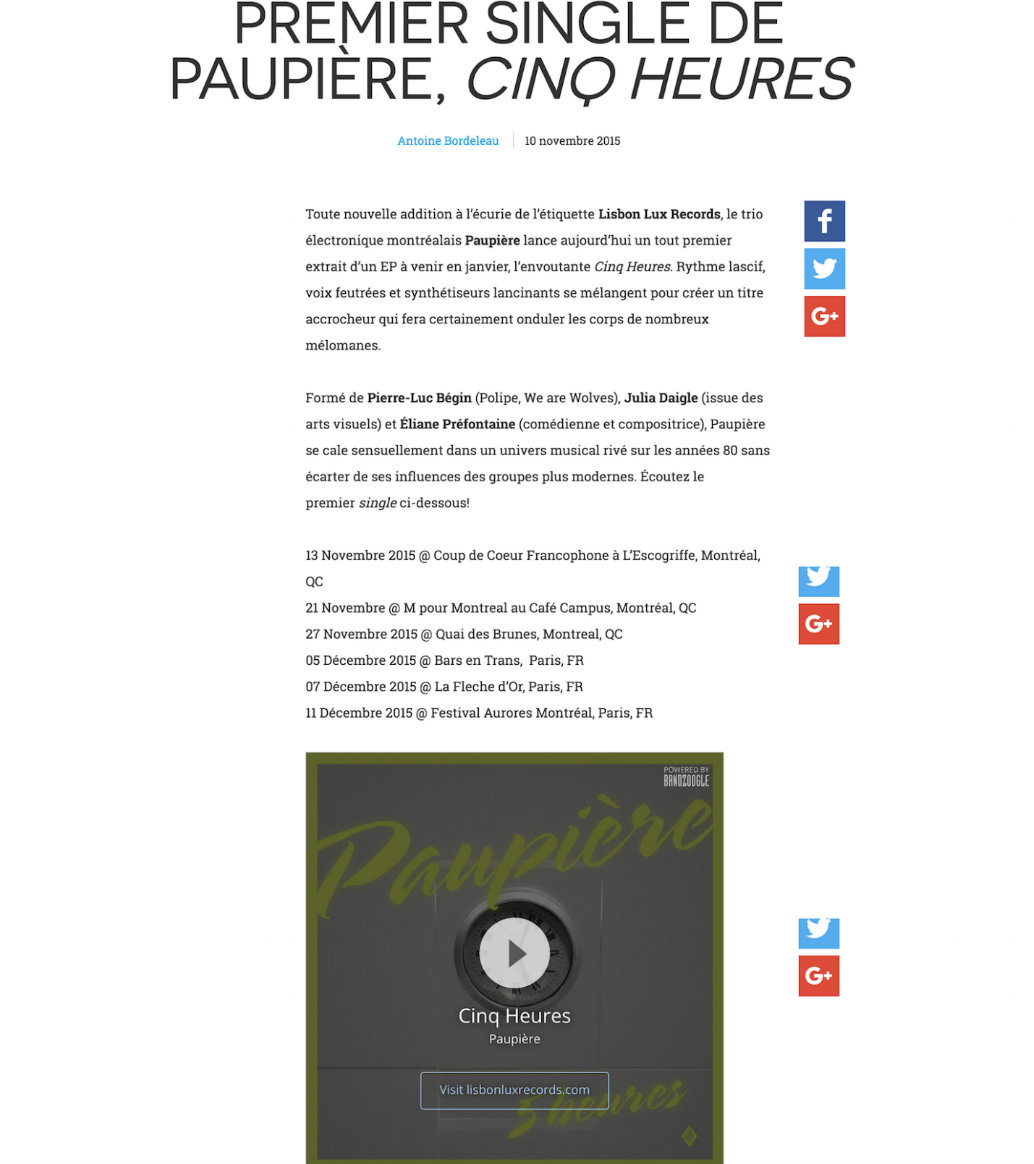 4. Music Venues
Similar to press outlets, be sure to send code for an embeddable music player to venues where you're performing. That way they can post your music on their websites when listing and promoting your show.
5. Conferences & Festivals
Showcasing at a music conference or festival? When you send your bio & photo, also send along embed code for your latest single so they can include it on their website.
6. Online Forums
You can also post embeddable music players to any online forum that supports HTML code. Whether you're the one posting a new thread, or commenting on another thread, just be sure that it makes sense to post a music player and it won't be seen as spammy!
Bandzoogle lets you create a professional website in minutes with all the music promotional features you need including a blog, mailing list, and social media integrations. Try Bandzoogle free now!
Why not share this with your friends?
Build a stunning band website and store in minutes
Promote your music on your own unique website.
Sell music & merch directly to your fans. Keep 100%.
Grow your fan base with built-in marketing tools.