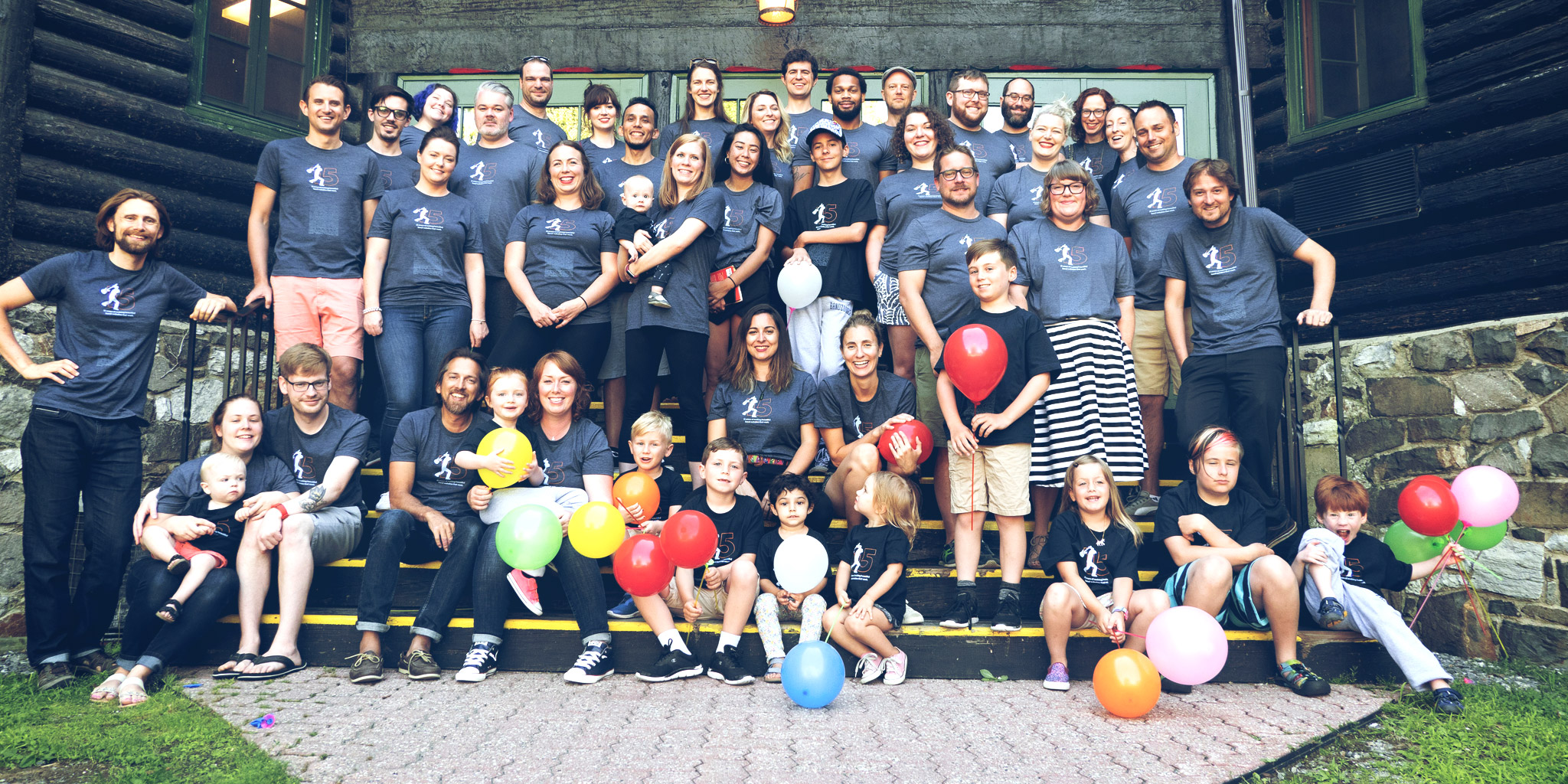 We started out with one mission: to make it easy for musicians and bands to create a professional website for their music. We've stuck firmly by that mission and have now powered tens of thousands of websites for musicians and bands around the world.
You may just now be hearing about Bandzoogle, but we're celebrating our 15th year in business!
We love our members and have learned a lot about them over the years. Now it's our turn to share. In honor of our 15 years, here are 15 things you probably didn't know about us. Let's take a peek backstage:
1. How did Bandzoogle get started?
Bandzoogle founder, Chris Vinson, started out as the bass player for Montreal alt-rock band Rubberman. Formed in 1996, they went on to win several contests and ranked in the top 10 selections of the Conan O'Brien College Band Search.
In 1999, Rubberman was the winner of the CHOM-FM Esprit contest and signed with the DKD/Aquarius label. Just a couple years later the quartet disbanded, but Chris was offered a job creating websites for the record label. He noticed he was repeating the same steps and making the same updates for all the band websites he worked on. To make it easier, he created a control panel to streamline the process. While working on it he had the thought that this would be useful for any musician. He hired two developers and got to work refining the tools. The official Bandzoogle platform launched in November 2003. Chris' wife, Crystal, came up with the name while spontaneously brainstorming.

2. Speaking of names
Our name has made us stand out, but it's also been a point of comedy for our team. Over the years we've seen every variation of spelling and it's given us a lot of laughs. Our team has compiled a list of their favourites of the names we've been called:
Bandgoogle (If we ever create a search engine...maybe)

Bandoozle (Just dooz it)

Bandgoggle (Beer goggles for bands?)

Bandgoozle (Goozle the beer after you put on the Bandgoggles)

Bandxoogle (For the hipsters)

Bandzoodle (Zucchini pasta for musicians?)

Bandzoogel (You almost got it)

Badzoogle (We're good… we promise!)

Banzoogle (No, please don't)

Namdsoogle (Words are hard)

Nadzoogle (Um…)

Bandzugo (This sounds like a good name for a smart car)

Bandzooble (Kids show?)

Bamboozle (We're the opposite of this)

Brandzoogle (I'm with the Bandzoogle… that's our brand)

Zoogledy-doogledy (For the Simpson's fans)

Zoogle-doogle-dink (Maybe Peter Dinklage can be our spokesperson!?)
3. Where is your office?
The company is based in Canada, but there's no office! That's right, our staff is 100% remote. There's not a single corporate office. Everyone works from their own location. This can be at home, in a cafe, or in a yurt.
[What does working remotely look like? Bandzoogle Team Offices]
4. But where are you?
We are a Canadian company that powers websites all over the world. We have team members throughout North America and Europe.
5. So I can use Bandzoogle from [insert country]?
Yes! We have members from all over the world. We even have a few options to build all of your content in other languages.
[Instantly translate your band website into French, Spanish, or German!]
6. Who is your CEO?
When we first started there were four staff members. Chris Vinson (founder), Eli Gordon (developer), Colin Mitchell (developer) and Stacey Bedford (support). Being a small company, we all wear many hats. The one with the biggest hat collection though is Stacey Bedford. She's held almost every title in the company, which has given her a unique perspective on its structure and evolution. This year she was named CEO and has also been featured in Billboard magazine online.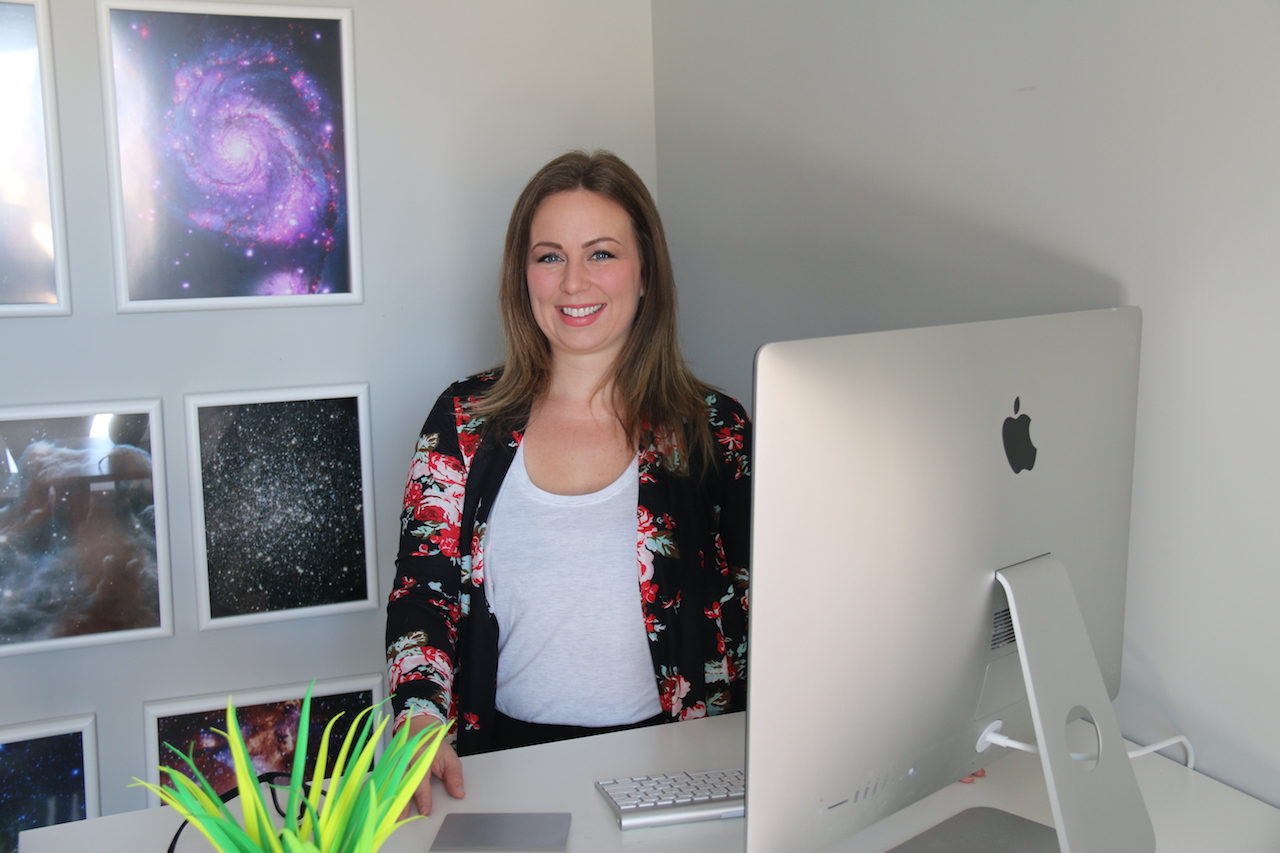 7. Are you here to stay?
In the tech world many companies start out with fireworks  and fizzle out quickly. One of the main reasons for this is money: too much of it in the beginning, and not enough to sustain the long haul. Chris had enough foresight to reject money from venture capital firms. He held tightly to the slow but steady model - pay as you go (no debt!). Bandzoogle is not publicly traded and there is no Board of Directors. This rock-solid foundation has kept our costs low for members.
8. How are your prices?
Our prices are not only competitive, they are unchanging. In 15 years we have never raised our membership prices. There have been only two changes:
When Bandzoogle started we offered two membership plans, Standard and Pro. We received feedback that musicians just starting out wanted a basic one-page website so in 2010? we added a Lite plan.
[We have a plan that's just right for you!]
Many musicians and bands wanted a custom domain-based email address. In 2016 we rolled out an email add-on option.
[6 reasons you should have a custom band email address]
9. But do your members make money?
Uh… YEAH!! Bandzoogle has never (and will never) take a cut of any of our members' sales. To date, our members have earned over $36,000,000 in commission free sales (and counting!!).

10. Low cost means limited features right?
Nope, we have over 100 features for musicians. Our goal from the beginning was to be a one-stop-shop for musicians. We give you all the tools you need to build a professional website that works well on computers and mobile devices. There are too many features to list here, but these are some of our most popular ones:
Music player where you can sell individual tracks and full albums (commission free)
Events feature to list your gigs and sell tickets to upcoming shows
Mailing list so you can easily stay in touch with your fans and provide free downloads
Free custom domain registration and hosting on our secure servers
11. Made for musicians by musicians?
Yep! Every Bandzoogle staff member has a deep passion for music. So much so that the majority of our staff are musicians as well. Not to brag, but we're quite a talented team! Here's a cool breakdown:
13 guitarists
10 vocalists
8 bass players
8 keyboard/piano players
6 drummers/percussionists
6 woodwinders
3 string players
2  DJs
2 producers
2 ukulele players
We've also got the banjo, accordion, trumpet, and didgeridoo covered!!
12. How does the team stay in touch?
We use tools like Slack and Basecamp to communicate during the day. We do miss the in-person interaction, so once a year we have a meetup that includes the Bandzoogle team and their families. We spend time relaxing, doing activities, and eating a lot of delicious food. We set aside time to work on developing new ideas for our members, as well. The annual meetup is a great way for us to connect in person, plus each year we get some fun BZ swag. Hats, t-shirts, mugs, messenger bags, joggers, and even a BZ plush robe!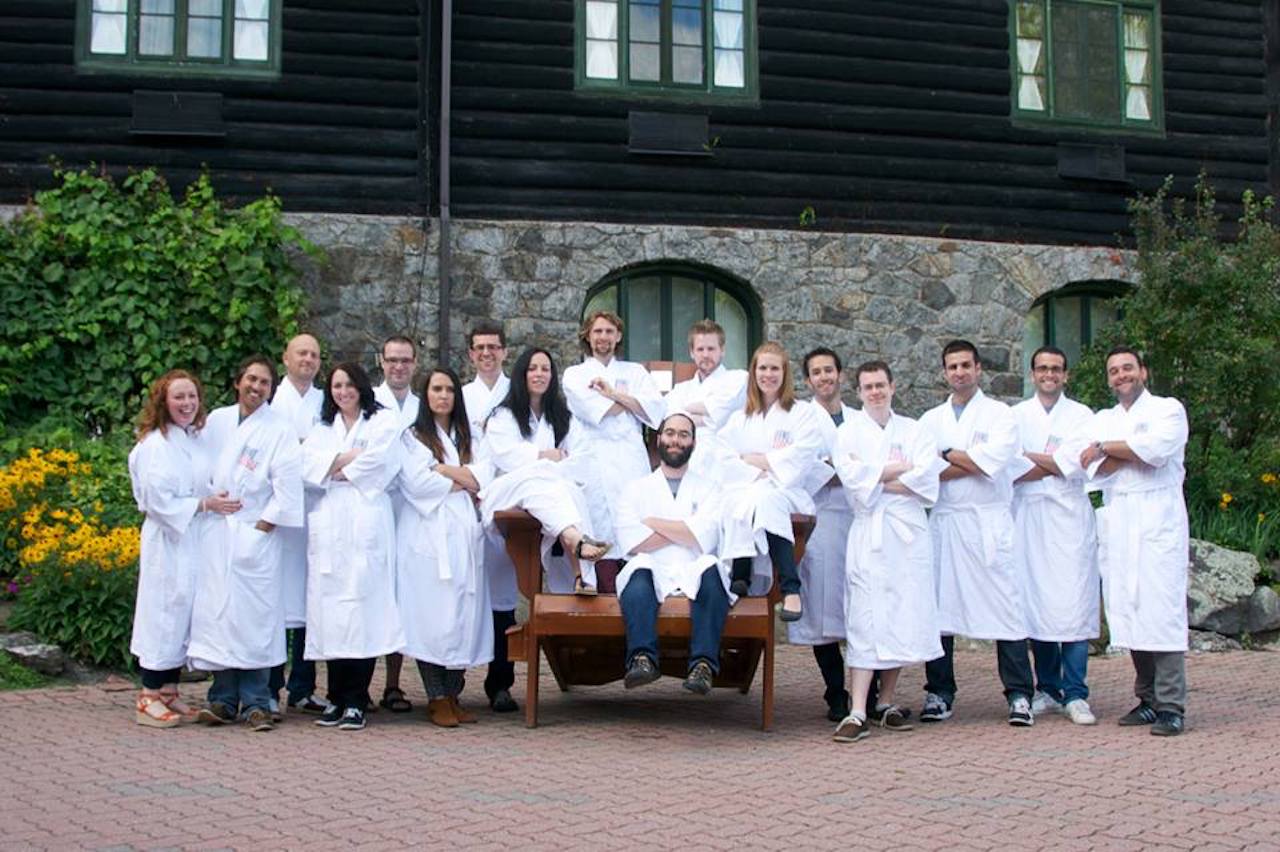 13. Do you ever get lonely?
Remote work can be isolating at times. Outside of our annual meetup, many of our team members get together for mini meetups and co-working sessions. We also have a lot of furry friends to keep us company (oh yeah, plus our families). We have 9 dogs, 2 bunnies, 4 cats, a parrot, and a bearded dragon!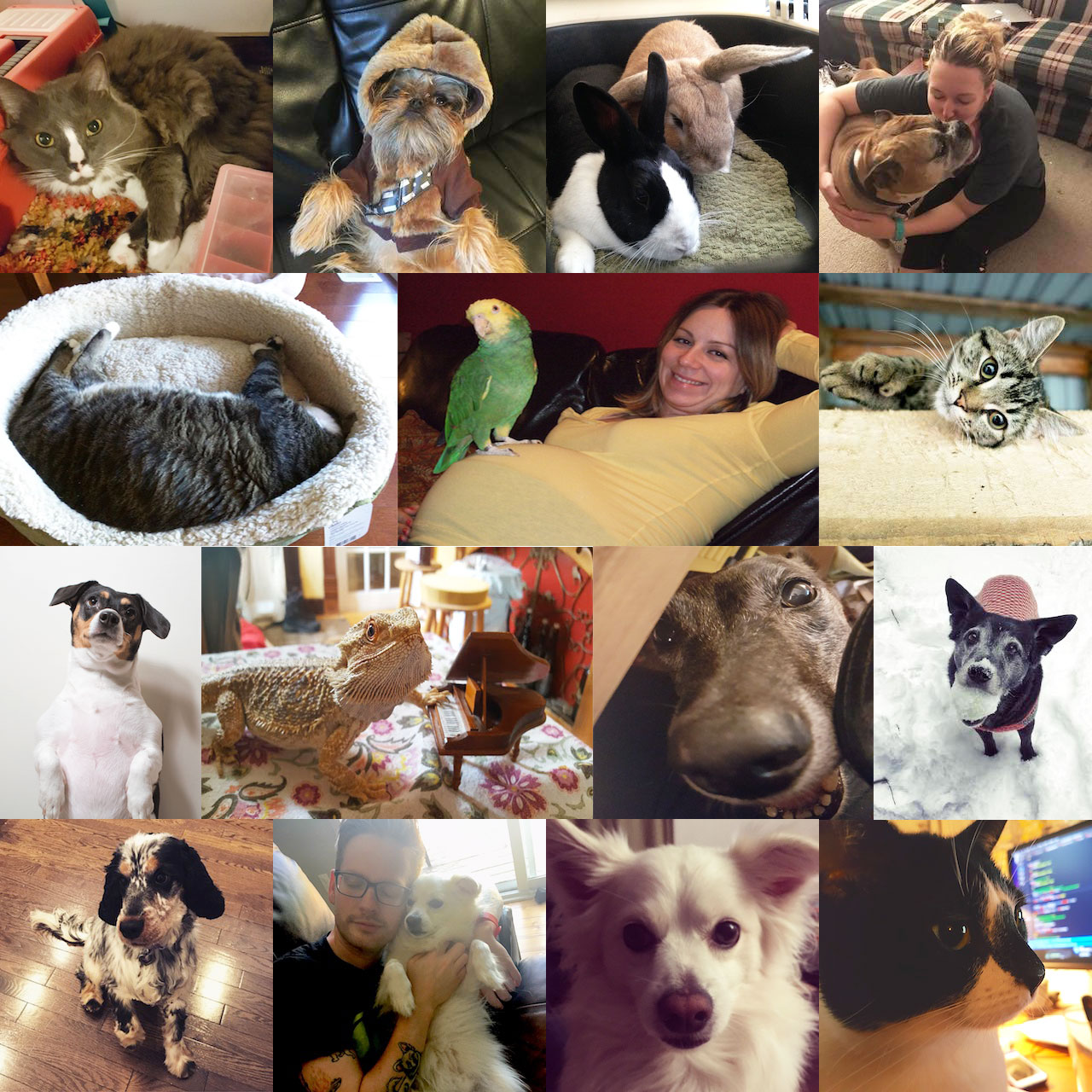 14. How's your customer support?
Amazing! We're consumers too. We know the difference between good and bad customer service. We're not satisfied with good customer service - we strive for outstanding support for our members. We provide support 7 days a week, and are committed to answering members' requests quickly. Live chat is instant and emails are mostly responded to within an hour. We know we may be a little biased, so don't just take our word for it. Our reviews speak for themselves:

15. Tell me something no one else would know.
We have a bot on our team named Bender. Well he's not a physical robot, he's a virtual bot in our Slack tool that helps with various tasks. We can ask him to look up accounts, domain information, and let us know when updates deploy to our servers. He's also got a few fun commands that we abuse often: Chuck Norris jokes, pictures of pugs, and gifs galore!
Bandzoogle is a company with a lot of personality, talent, and heart. Helping musicians launch professional websites is our top priority, and we take the job seriously (but always with a smile!).
Build a professional website in just a few clicks where you can sell music and merch commission-free! Sign up free with Bandzoogle now.
Why not share this with your friends?
Build a stunning band website and store in minutes
Promote your music on your own unique website.
Sell music & merch directly to your fans. Keep 100%.
Grow your fan base with built-in marketing tools.